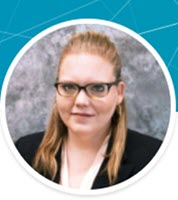 Excerpted from: Laura Goolsby, Why International Law Should Matter to Black Lives Matter: a Draft Petition to the Inter-American Commission on Human Rights on Behalf of the Family of Eric Garner , 21 University of Pennsylvania Journal of Law and Social Change 29 -51, 36 - 51 (2018) (191 Footnotes Omitted)

I. Introduction
This petition is brought against the United States by Eric Garner's mother, widow, and children on behalf of their deceased son, husband, and father, Eric Garner, for violating the rights guaranteed to him under the American Declaration on the Rights and Duties of Man ("American Declaration").
In 2014, a U.S. police officer killed Eric Garner--without provocation or justification of any kind--partly through the use of a prohibited chokehold. Mr. Garner, a black U.S. citizen, was stopped by police and accused of selling loose cigarettes. Some of Eric Garner's final words were denials of this charge, but even so, he was sentenced to a painful death. "I can't breathe, I can't breathe, I can't breathe, I can't breathe, I can't breathe, I can't breathe, I can't breathe, I can't breathe, I can't breathe, I can't breathe, I can't breathe." These were Eric Garner's last words as Officer Daniel Pantaleo choked him and shoved his face into the concrete sidewalk. These were *37 his last words as four N.Y.P.D. officers piled on him and he lay on the pavement dying. Only after Eric Garner lost consciousness did an officer turn him on his side to give him access to air. He was pronounced dead one hour later.
The New York City medical examiner declared Mr. Garner's death the result of homicide. Former president Barack Obama condemned the death, citing the larger American problem of systemic racism in police forces. Even former president George W. Bush found Eric Garner's senseless killing "hard to understand." None of the involved officers and emergency medical technicians were permanently suspended or fired the exception of the black supervising officer present at the scene--and the district attorney declined to prosecute Pantaleo without the go-ahead from the grand jury. Even though there was a video detailing the sad escalation of violence committed upon Eric Garner, of him begging for air, and of an illegal chokehold, the grand jury failed to indict.
Eric Garner's family suffered greatly as a result of this extra-judicial killing. Above all, they seek to eliminate the racially discriminatory abuse of black men by the U.S. police and police brutality in general. Eric Garner's family repeatedly turned to U.S. courts to seek redress for the violations of their son, husband, and father's rights and an affirmation that the police's inhumane treatment of him resulted in his tragic death; however, the courts have failed this litmus test in all respects.
*38 The United States' killing of Eric Garner constitutes multiple violations of the American Declaration. First, the refusal to relent in choking Mr. Garner, despite his desperate pleas, coupled with his placement in an illegal chokehold that resulted in death, places the United States in violation of Mr. Garner's rights under Article I of the American Declaration. Second, the denial of immediate and appropriate emergency health services as Mr. Garner fell unconscious violated his rights under Article XXV of the American Declaration. Finally, the foregoing conduct, due, at least implicitly, to racial bias, also violated Mr. Garner's rights under Article II of the American Declaration.
Eric Garner's family--the Petitioners on behalf of their son, husband, and father--respectfully requests that the Commission investigate this matter and hold a hearing on the merits.
II. Factual and Procedural Background
A. Seizure and Killing of Eric Garner
Eric Garner was a 43-year-old black man; a "gentle giant" that worked as a horticulturist before retiring for health reasons. His death left a mother without her son; a wife without her husband; and six children--including a 3- month-old newborn--without their father. Mr. Garner, according to his friends, would have been the first to admit that he was no angel. He was, instead, a man on a mission to better himself, his family, and the world around him. Mr. Garner had been arrested several times for selling untaxed, loose cigarettes in New York. Due to these arrests, however, he was planning on taking the New York Police Department to trial (with the help of Legal Aid) to plead not guilty, and had filed a 2007 lawsuit to protest the violation of his civil rights.
On the sunny afternoon of July 17, 2014, Eric Garner was approached by a police officer *39 and, again, accused of selling loose cigarettes. According to bystanders, Garner had drawn police attention to himself by breaking up a fight. Mr. Garner told police that he was sick and tired of being harassed by them, and that it needed to stop that day.
Mr. Garner asked the officers, softly and in keeping with his "gentle giant" persona, to "please just leave me alone." That is when Pantaleo put Mr. Garner in a chokehold and several officers tackled him to the ground and attempted to handcuff him. Mr. Garner swatted his arms away, saying, "don't touch me, please." Pantaleo then choked Mr. Garner from behind, using a technique that is banned by the NYPD, and yanked him toward the concrete sidewalk. As five officers surrounded Mr. Garner, Pantaleo pulled back his arm and shoved his face into the pavement. Mr. Garner told them he couldn't breathe eleven times, each instance more desperate than the last.
Although Mr. Garner quickly fell unconscious, the police supervisors standing by failed to intercede. One supervisor later reported, before knowledge of the eyewitness video, that she did not respond to Mr. Garner's calls for help because his condition never deteriorated and was not serious. Garner lay, unattended and unresponsive, for several minutes before the ambulance arrived. No police officer ever made an attempt to resuscitate Mr. Garner and even the four emergency medical personnel who arrived with the ambulance did not dispense any medical aid or immediately transfer him to a stretcher. Eric Garner had a fatal heart attack while being transported *40 to the hospital.
B. Domestic Legal Proceedings
1. Criminal Proceedings
On August 1, 2014, it was determined that Eric Garner's death was caused by compression of the neck, compression of the chest, "[ ... ] and prone positioning during physical restraint by police." On August 1, 2014, a medical examiner for the State of New York announced that Mr. Garner had been killed intentionally, and his death was ruled a homicide.
Despite the medical examiner's findings, the Staten Island District Attorney submitted Mr. Garner's case to a grand jury. On December 3, 2014, the grand jury announced that it would not return an indictment. While the U.S. Department of Justice is currently reviewing the possibility of civil rights violations in Eric Garner's death, the investigation has languished for over two years.
2. Civil Proceedings
On October 7, 2014, reeling from the death of their son, husband and father, Eric Garner's family filed a 75-million-dollar claim for wrongful death against the City of New York. On July 13, 2015, the dejected family of Mr. Garner announced a 5.9-million-dollar settlement with the City of New York, meanwhile proclaiming that "a settlement is not justice," and it does not serve to right the civil rights violations endured by Eric Garner, and other blacks like him. As the government's failure to impose criminal consequences on anyone involved in Mr. Garner's death was cemented, the family also reached a pre-litigation settlement with Richmond University Medical Center, the employer of the involved emergency medical technicians.
III. Admissibility
A. The Commission has the Jurisdiction and the Competence to Hear this Complaint
As a member of the Organization of American States ("OAS") and a signatory to the Charter of the OAS, the United States is subject to the jurisdiction of the Inter-American Commission on Human Rights ("IACHR" or "Commission"). Additionally, in accordance with Article 23 of the IACHR Rules of Procedure, Petitioner has standing to petition the Commission. As an individual U.S. citizen, Eric Garner (and his family in his stead) is owed the respect and surety of the U.S., as described in the OAS Charter and the American Declaration. Finally, the Commission has consistently affirmed its jurisdiction and competence to hear cases with the United States as a party when cases also allege violations of the American Declaration.
The Commission's competence is thus avowed through ratione loci and ratione temporis: this petition alleges human rights violations that occurred in the U.S. territory of New York in 2014. The United States ratified the OAS charter in 1951, many decades before the death of Eric Garner, thus affixing this petition in the proper time and place for consideration by this Commission. Therefore, by virtue of the United States' membership in the OAS and ratification of the American Declaration, the Commission has the jurisdiction and competence to admit the complaint of petitioner against his state of citizenship, the United States.
B. The Petitioners Have Exhausted Domestic Remedies
The Commission requires the pursuit and subsequent exhaustion of all available domestic legal remedies according to international law. The IACHR Rules of Procedure, however, explicitly provide for exceptions to this prerequisite where domestic law lacks due process, when unnecessary delays prevent a reasonable provision of remedies, or where the petitioner has been denied access to remedies, or otherwise prevented from exhausting them. Moreover, the Commission has long recognized that, in order for a domestic remedy to be subject to the exhaustion requirement, it must be an "available, appropriate, and effective [remedy] for solving the presumed *42 violation of human rights."
Additionally, the IACHR acknowledges that "in cases ... concerning alleged criminal acts by the public force, the appropriate recourse is usually investigation and criminal prosecution," not civil suits that provide only monetary damages. Criminal prosecution is the preferred recourse because the Commission has established that, while domestic legal systems may contain multiple routes to some remedies, not all remedies are effective and applicable when viewed in light of the particular facts of each case.
In the U.S. legal system, particularly in the state of New York where the alleged violations took place, all felony cases must be presented to a Grand Jury. A Grand Jury is empowered to hear evidence and possible charges presented only by the state prosecutor. Thus, all charges, witnesses, and evidence are submitted at the discretion of that prosecutor. If a Grand Jury fails to indict an alleged perpetrator, criminal prosecution is effectively impossible, as this decision cannot be appealed. The New York Grand Jury failed to indict in Mr. Garner's death, and the district attorney granted all other state actors involved in the death of Mr. Garner, including five other police officers, immunity to any criminal action. Petitioners are now estopped from obtaining any criminal remedy for the death of their father due to the New York Grand Jury's failure to green light the trial by jury that constitutes one of the most basic, traditional protections of due process in the United States.
The Garner family's civil claim against the police department that settled for 5.9 million dollars does not preclude petitioners from satisfying the exhaustion requirement. Although the claim was willingly settled pre-litigation, compensation is not an effective remedy in the context of systemic civil rights injustices. An appropriate remedy for such wrongs, committed through the inevitable power imbalance between citizens and the public force, requires criminal prosecution and broad rehabilitation, as suggested by petitioners and this Commission. Accordingly, petitioners have satisfied the Commission's exhaustion requirements by meeting at least two of the exceptions recognized by Article 31(2) of the Rules of Procedure: prevention of due process and *43 lack of an effective, appropriate remedy.
C. Submission of this Complaint is Within the Appropriate Timeframe
Although a submission to the IACHR is generally required within six months of final domestic adjudication, in those cases wherein exhaustion exceptions apply, the Commission is tasked with determining a reasonable timeframe as applicable to the circumstances of each case. Here, it has been less than three years since the violations of the American Declaration occurred. During the last three years, petitioners have continuously engaged in efforts to pursue additional, extraordinary remedies at the state level; this has included efforts to unseal the Grand Jury transcripts and to convince the District Attorney to resubmit Mr. Garner's case to that Grand Jury. The failure of these efforts is the impetus for the petitioners' submission of this complaint, which is timely and reasonable in light of the surrounding legal conditions.
IV. Legal Argument
A. The United States Violated Eric Garner's Right to Life Under Article I of the American Declaration
The United States violated Eric Garner's right to life by using a brutal chokehold technique, holding Mr. Garner's face into the pavement despite his stated lack of oxygen, and handling his person with callousness and excessive force, all of which resulted in his untimely death.
1. Article I of the American Declaration Recognizes the Prohibition Against the Excessive Use of Police Force
Article I guarantees that "every human being has the right to life, liberty, and the security of his person." Although the prohibition against the excessive use of police force is not explicitly set forth in the American Declaration, it is guaranteed implicitly throughout many Articles that establish the sacrosanct nature of human life. Specifically, Article I of the American Declaration addresses an individual's presumed physical inviolability, the protection of which becomes even more imperative when a person is in direct conflict with State authority in the guise of police action. *44 To this end, wider international law recognizes very few instances of legitimate reduction or removal of the right guaranteed in Article I.
This Commission, through synthesis of judgments from the European Court of Human Rights and the Inter-American Court of Human Rights, has affirmed that the interpretation and application of the right to life must be done with an eye to feasible, effectual safeguards.
In that regard, even in the framework of police operations that seek a legitimate objective, such as the apprehension of a person who has just committed a criminal offense, international law imposes a series of requirements that derive from the protections afforded by the rights protected by the [American Declaration], among them, the right to life.
Subsequently, states must adopt and abide by regulations that are adequate to ensure that any use of force inherently deters an illegitimate deprivation of life. In this way, all states have an immutable duty to "see that their security forces, which are entitled to use legitimate force, respect the right to life of the individuals under their jurisdiction."
Additionally, when state police use lethal force, the American Declaration, as interpreted by the Inter-American Court, requires that the state agents have first attempted other, less final intervention methods that were deemed fruitless. The subsequent use of force must have been necessary and proportionate to the demands of the circumstances, specifically to the level of danger the victim posed. In order to fairly and consistently evaluate police behavior, as regulated and permitted by the state, the IACHR and the Commission appraise police use of force through application of the UN Basic Principles on the Use of Force and Firearms, and the UN Code of Conduct for Law Enforcement Officers, which serve as an ethical mandate for police, codifying the norms of international law and state practice.
*45 2. Police Agents Killed Eric Garner with an Excessive Use of Force
Police officers detained Eric Garner with a disproportionate use of force that led to Mr. Garner's death. Furthermore, Eric Garner's homicide was an indirect result of the state's failure to adequately regulate the use of a chokehold technique that has been deemed excessive and illegal.
a. Police Use of an Illegal Chokehold did not Adequately Safeguard Eric Garner's Right to Life
The New York City Police Department [NYPD] banned the use of chokeholds by its employees over 20 years ago. Despite this bar, however, chokeholds have been used consistently by this police force, often without any consequence to the culprits. The restraint used on Mr. Garner, and documented in a bystander video, was an illegal application of pressure on his throat that reduced his access to air. Moreover, the abandon with which this technique was used on July 17, 2014 and the decade leading up to that day evidences a clear lack of consideration of the right to life of detainees. This implicit encouragement of illegitimate force violates American standards that oblige a state to adopt any and all measures to avert threats to this right.
The Inter-American Court, relying on a wealth of international judgments, has held that states have an affirmative responsibility to adapt their domestic laws and review of such laws to ensure that police forces do not arbitrarily and excessively employ force. Here, the United States, specifically the state of New York, provided a clear framework for curtailing chokehold use, but failed to implement this framework and failed to curtail the banned behavior. This absence of state regulation and control "created the right climate for the policemen involved in the operation to engage in improper and excessive use of force" which inevitably contributed to the death of Eric Garner.
*46b. Police Use of Lethal Force was Unnecessary and Disproportionate
Eric Garner was overweight and unarmed on the day that police killed him. He did not fight back against the police's physical detention, was not physically aggressive, and did not attempt to escape police custody. The Commission has recognized that the lethal use of force is only justified if employed to protect the lives of police and others. Moreover, United States domestic law has the same requirement, which is predicated on balancing individual rights with public policy. Here, the police's use of lethal force violated both international and municipal law because it was an excessive and unnecessary reaction to the non-existent threat posed by Mr. Garner.
On July 17, 2014, law enforcement officers approached Eric Garner. He was suspected of selling loose cigarettes, even though it is unclear whether police witnessed Mr. Garner selling a cigarette or decided to approach him based on his previous misdemeanors. Mr. Garner expressed frustration at what he described as ongoing harassment, he denied that he was breaking the law, he verbally objected when an officer placed his hands on him, but he did not ever threaten officers physically. For reasons that are unclear, the officer then put his arms around Eric Garner's neck and applied pressure. The UN Basic Principles on the Use of Force and Firearms by Law Enforcement Officials prohibit the use of any force unless it is necessary to protect public safety. Here, Mr. Garner did not pose a threat to an officer or anyone else. He was not even suspected of committing a violent crime. Finally, the officers did not first attempt any other less violent method of detaining Mr. Garner, as required by the Commission. Choking Eric Garner was unjustified in every legal and moral sense. Tragically, this extreme application of force quickly progressed to lethal intensity.
B. The United States Violated Eric Garner's Right to Humane Treatment Under Article XXV of the American Declaration
Article XXV of the American Declaration, which operates coextensively with Article I, *47 guarantees that every person "also has the right to humane treatment during the time he is in custody." This right requires that the state adopt any necessary measures to preserve the life of a detained individual. As such, "[l]aw enforcement officials shall ensure the full protection of the health of persons in their custody and, in particular, shall take immediate action to secure medical attention whenever required." Not only should medical attention be hastened when urgently needed, it should also be provided if and when requested by any individual whose liberty has been restricted pursuant to state authority. Therefore, the Commission has held that the absence of prompt and adequate medical assistance on the part of the state constitutes cruel, inhuman, or degrading treatment.
More precisely, this Commission has articulated that special attention must be paid to protecting the health of a police detainee because of the unique relationship that exists in such circumstances:
The foregoing is the result of the special relationship and interaction of subordination between the person deprived of liberty and the State, characterized by the particular intensity with which the State can regulate his or her rights and obligations, and by the inherent circumstances of imprisonment, where the prisoner is prevented from satisfying, on his own account, a series of basic needs that are essential for leading a decent life.
In order to determine whether the lack of timely and appropriate medical attention violates the right to humane treatment, the Commission has set forth the following factors to be balanced and considered: the individual's state of health or particular ailment, the amount of time that has elapsed without treatment, and its cumulative effects both physically and mentally. Further, the medical treatment must be "appropriate, timely, specialized, and suited to the special care that the persons deprived of liberty in question might require."
*48 The United States violated Mr. Garner's right to humane treatment by disregarding Mr. Garner's need for immediate medical assistance while being detained. As multiple officers piled onto Eric Garner and brought him to the ground, the first officer continued to apply force to Mr. Garner's airways. He begged the officers to release him and told them he could not breathe eleven times. As officers held his body prone against the concrete, further restricting his airway, Mr. Garner fell unconscious within seconds. None of the officers on the scene performed resuscitation techniques and emergency medical officers failed to administer aid to Garner for seven minutes while he lay unconscious. Any reasonable observer would know that Mr. Garner's life was in immediate danger, not only because he was not breathing but also because his poor state of health was apparent from his appearance and his protestations that he could not breathe. All state personnel present on July 17, 2014 had the duty and ability to provide Eric Garner with the timely and appropriate medical attention that would have saved his life. Eric Garner's death was the inevitable consequence of the use of force that progressed to lethality through the state's utter failure to treat Mr. Garner humanely, as required by law.
C. The United States Violated Eric Garner's Right to Equality Before the Law Under Article II of the American Declaration
United States violated Eric Garner's right to equality before the law because Eric Garner, as a black man, felt the disproportionate effects of discriminatory policing. Under Article II of the American Declaration, any practice that is implemented or embraced by a state, and has a disparate impact on a protected group of individuals may constitute unlawful discrimination. *49 Accordingly, the level of force applied to Eric Garner as an individual and as a racial minority violated his right to equal protection and his right to be free from discriminatory practice.
1. Article II Recognizes that Discrimination in Police Practice is Prohibited
Article II states that "[a]ll persons are equal before the law and have the rights and duties established in this Declaration, without distinction as to race, sex, language, creed or any other factor." International law, unlike U.S. domestic law, provides that, in addition to intentional discrimination, "any distinction, exclusion, restriction or preference which has a discriminatory effect" is prohibited. "States must abstain from carrying out any action that, in any way, directly or indirectly, is aimed at creating situations of de jure or de facto discrimination." The doctrine of equal protection before the law is thus predicated on the equal application of substantive rights, regardless of whether those rights are proscribed deliberately.
In order to determine if a legal, public, or social function of the state is being applied in a discriminatory manner, the Commission considers the particular circumstances in which alleged discrimination takes place, as well as prevailing standards. The Commission has historically looked to evidence of minority populations that are more likely to be suspected, detained, arrested, and convicted than other groups and to evidence of racial profiling to establish racial discrimination. With this manner of evidence, this petition will establish that Eric Garner was the victim of racial discrimination through police practice.
2. Eric Garner's Killing Evidences at Least Implicit Discrimination Based on Race
Being black in the United States, as was Eric Garner, is a dangerous thing, both historically *50 and currently. When a crime suspect is black, he is more likely to receive violent treatment and more likely to be arrested. In fact, a perception of blackness has been found to be a statistically significant predictor of police decision to use force. Further, black men tend to populate impoverished and high-crime areas at a much higher rate than white men, and this sociological fait accompli leaves those black men more vulnerable to police who willingly accept the use of brutality and even lethality.
Recently, several international legal and human rights organizations have expressed concern over these very facts, as evidenced by the response to the police killing of Mr. Garner and other black men. The UN Special Rapporteur on contemporary forms of racism, Mutuma Ruteere, even cited evidence that "African-Americans are 10 times more likely to be pulled over by police officers for minor traffic offences than white persons" as a reason for concern. Similarly, the UN Special Rapporteur on minority issues, Rita Izsák, stated that many in the international legal community have "legitimate concerns relating to a pattern of impunity [in the United States] when the victims of excessive use of force come from African-American or other minority communities." In fact, this Commission stated that the killing of Eric Garner was a disturbing continuation of the "pattern of excessive force on the part of police officers towards African-Americans and other persons of color."
The global community is condemning the discriminatory practices of U.S. law enforcement because these very practices are what led to the death of Eric Garner and men like him. The Commission has been presented with more than enough evidence to consider the correlation between discriminatory police practice and the detention and killing of Eric Garner. He was a black man in a state that consistently and repeatedly adopts effects-based discrimination. More specifically, Mr. Garner was the victim of the most pervasive explicit and implicit discriminatory effects: police brutality and racial profiling. This Commission must hold the United States responsible for failing to uphold a "a system of individual liberty and social justice based on respect for the essential rights of man."
V. Conclusion and Prayer for Relief
The facts alleged herein establish that the United States of America violated Eric Garner's rights under Articles I, II, and XXV of the American Declaration. Accordingly, Petitioners--the mother, widow, and children of Mr. Garner on his behalf--respectfully request that the Inter-American Commission on Human Rights perform the following:
1. Declare this petition admissible;
2. Investigate--with hearings, witnesses, and evidence as necessary--the allegations in this petition;
3. Declare that the United States of America is responsible for the violation of Eric Garner's rights under the American Declaration of the Rights and Duties of Man; including, inter alia, his right to life and his right to be free from the excessive use of force by state agents under Article I, his right to humane treatment and his right to timely and appropriate medical intervention under Article XXV, and his right to equal protection before the law under Article II;
4. Declare that U.S. police forces have a widespread, systemic problem with the excessive and lethal use of force as well as the disproportionate targeting of racial minorities, specifically black men;
5. Request that the U.S. government and those individually responsible for the violations of Mr. Garner's rights, including all officers and paramedics present at his death, publicly acknowledge their involvement and publicly apologize for those violations;
6. Request that the United States reform and regulate its police forces, pursuant to any recommendations the Commission feels are necessary;
7. Any other such remedies that the Commission feels are effective and adequate to address the violations herein.