---
Abstract
Excerpted From: Todd A. DeMitchell and Christine C. Rath, Armed and Dangerous - Teachers? A Policy Response to Security in Our Public Schools, 2019 Brigham Young University Education and Law Journal 63 (2019) (121 Footnotes) (Full Document)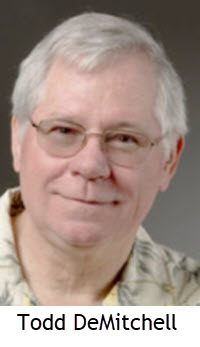 Our schools should be places of teaching and learning, safe havens free of crime violence and death. However, once again, and again, and again (23 times from January to November 28, 2018), we are confronted with the unthinkable in one of our Nation's schools: students and teachers mercilessly gunned down in their classrooms and hallways, the reason unknown except by the demons that possessed the killer. We long thought that our schoolhouse gate kept our school a refuge from the troubles and conflicts that swirl outside the gate. We have been stripped of that false sense of safety. We fear that our schools no longer serve as a safe harbor for our children and adults; our waters are troubled and tossed by winds we do not control nor can harness.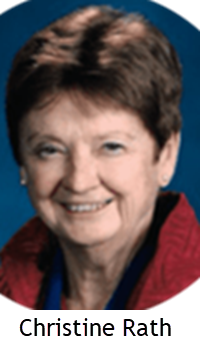 Policy makers and educators have responded to the school shootings by taking a number of measures. Following the February 14, 2018 mass murder at Marjory Stoneman Douglas High School in Florida, a number of policy changes were implemented including changes to laws in 16 states. President Trump established the Federal Commission on School Safety "to review safety practices and make meaningful and actionable recommendations of best practices to keep students safe." The noted takeaways from the Commission report include to eliminate the Obama Department of Education guidance focusing on the disparities in discipline for students of color and students with disabilities, while recommending that schools "consider arming some specifically selected and trained school personnel (including but not limited to SROs and SSOs) as a deterrent."
This last policy - arming school personnel - has tended to dominate much of the recent policy debate and many of our policy leaders are paving the way for an armed faculty. This policy raises the all important question: Is arming educators and school staff good public policy? Should teachers be armed and constitute a dangerous force to respond to weapon carrying intruders or students?
[ . . .]
The easy nostrum of a school locked down and teachers armed may make adults feel good and give politicians the opportunity to congratulate themselves on a problem solved. Rather than finding those difficult approaches that create a climate and culture of trust, fairness, and acceptance, arming teachers may create a false hope and a vain promise of establishing a safe school. Schools must conduct drills, create procedures and exercise reasonable safety precautions to protect their students. This is necessary but it is not sufficient. This hard path of building the capacity to care in our schools is, in the long run, what enables students to feel safe, secure, wanted, and valued. This is a task for schools and their communities. Superintendent Dale Marsden of the San Bernardino City Unified School District (CA) with its 53,000 students had two armed intruders on his school campuses in five years. He states, "We want to make sure our schools are safe places, and that means emotionally safe too."
Simply stated, a policy of bringing more guns on campus to arm faculty and staff is not the answer to violence in our schools. Building safe schools involves both guarding the site to the outside and strengthening bonds and relationships inside the school do not build relationships, people build relationships. When the bell rings at the end of the school day, it is the people inside the school and their relationships that matter most and the ones most likely to make the most difference in establishing and maintaining a safe environment for all.
Arming teachers is not good public policy. Teachers are educators, not security guards or resource officers; their responsibilities are instructional, and not providing armed security services. Teachers bring care, concern, and professionalism to their classrooms, not weapons. A gun owning psychologist may well have captured for many teachers the disconnect between having a security responsibility and an instructional responsibility. He writes, "My students trust me, and they are entrusted to me to educate them and to care for them and to help them grow. Any attempt to merge this duty with the attitude of being an armed enforcer in their midst is simply not possible.
Postscript:
A safe school environment, one in which guns do not invade the classrooms, hallways and walkways, is more than just stopping rampage shootings. Broward County Superintendent Robert Runcie and 22 educational leaders wrote on gun violence following the Parkland tragedy.
Gun violence is not merely about mass shootings. Guns infect our schools in far more frequent and insidious ways. Every day, children in high-crime communities enter our classrooms traumatized by gun violence and tragic loss. This trauma hampers their learning and engagement in school. Educators confiscate guns in schools all too regularly. Many of us only glimpse the trauma of gun violence when mass shootings occur. But the seldom-discussed invisible impact is that thousands of students experience gun violence daily in urban, suburban, and rural America.
---
Todd A. DeMitchell, Ed.D. is the John & H. Irene Peters Professor of Education and Professor, Justice Studies Program at the University of New Hampshire.
Christine C. Rath, Ed.D. is an affiliate professor at the University.