Become a Patreon!
---
Abstract
Excerpted From: Ceci Lopez and Dolores Calderón, Pedagogies of Refusal as Racial Realist Praxis, 20 Seattle Journal for Social Justice 1019 (Summer, 2022) (92 Footnotes) (Full Document)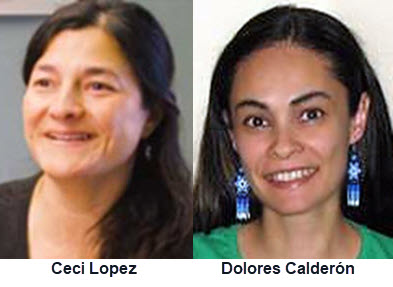 As educators in an undergraduate legal program with a social justice mission, we understand our pedagogical practice and responsibility as one that reflects Derrick Bell's Racial Realism. In our classrooms, we acknowledge the inherently racist, sexist, gendered, and colonialist formations of law. We do not teach the study of law as a neutral endeavor, but in the spirit of Critical Race Theory, as a project of racial capitalism and settler colonialism. Doing so prepares undergraduates from underrepresented communities for the realities of law school and the legal practice beyond. It also offers students who are not interested in a legal career a concrete understanding of how racial capitalism and settler colonialism function in everyday politics, teaching, and non-profit work, to name a few.
Our teaching is informed by who we are--our "outsider status." Both of us come from communities targeted by the "destructive environmental changes wrought by the 'Great Acceleration' of industrial and postindustrial pollution that continues to impinge upon peoples in the Global South." At the same time, these are the same communities with a rich and strong sense of collective life from which we derive our resiliency. Like Mary Matsuda describes, we bring "multiple consciousness" to the legal classroom through our ancestral knowledge and cultures to further support students' understanding inside and outside the classroom. This consciousness is a realist practice that also engenders practices of refusal. Indeed, our places of origin demand such positions. One of us is from the El Paso/Juárez border region and the other is from Guatemala. Our families and communities have been targets of "the obviously extractive and exploitative capitalism of plantations, colonies, and empires," and now as faculty in a Primarily White Institution (PWI) we work against the "less obvious persistence of neo-imperialist economic frameworks" and the institutional attempts at erasure. We temper this violence with the deep ways of knowing, our upbringing in collaborative and community-based culture, and the wisdom of our ancestors.
These realities inform our pedagogical practice teaching law, which we name here as pedagogies of refusal. Such an understanding generates working towards praxis informed by a refusal that avoids recognition by the university, much like we learned the intimate ways our caretakers resist sovereign state power. We can share with students stories of how our families and communities both exist within, and elude, sovereign power, allowing us to open up spaces of refusal; in particular, this allows Black, Indigenous, and People of Color (BIPOC) to recognize the immense power and futurity in their own communities' stories. It is our community and academic kin that remind us of where our hope and joy reside. It has never been in the spaces of state recognition but in the spaces of our own making. Those spaces, where we were made in relation to our kin, are much more powerful and long-lasting than capitalism.
Pedagogies of refusal demand a different sort of praxis than what we have been sold in the academy. Below, we define the interdisciplinary scope of pedagogies of refusal that draws from Critical Race Theory in the law and education, critical higher education studies, and Indigenous and critical ethnic studies approaches. Next, drawing from legal storytelling and cultural traditions, we describe how these practices of refusal are born from our community contexts and as legal educators. As we show here, these stories offer us moralejas, lessons learned from stories and life experiences. From this description of the deep presence of our ancestors that shapes the manner of our refusal, we offer examples of how this impacts our teaching and mentoring. Finally, we discuss how refusal also requires a type of relationality to the place we live and demands a different set of practices that are in service to local communities.
[. . .]
Oftentimes, formal and colonial schooling works to erase our histories and communities, deeming them uncivilized. Yet through us, those that did not have access to higher education, indeed formal education, are present in the legal undergraduate classroom. It is from them that we understand the way forward, what refusal looks like for us within the university. From their struggles we understand realist practice and because of their stories we want to do more than survive. We want to thrive.
Ceci Lopez, Assistant Professor and Director for the Law, Diversity & Justice Center ("LDJ") at Fairhaven College, Western Washington University..
Dolores Calderón, Associate Professor of Youth, Society, and Justice in Education & Social Justice Minor; Law, Diversity, and Justice Center; and Fairhaven College of Interdisciplinary Studies. Affiliated Faculty in American Cultural Studies; Border Policy Institute; College of the Environment; & the Salish Sea Institute Western Washington University.
---
Become a Patreon!