Become a Patreon!
---
Abstract
Excerpted From: Bobbi M. Bittker, Racial and Ethnic Disparities in Employer-sponsored Health Coverage, 45 ABA Human Rights 18 (2020) (Full Document)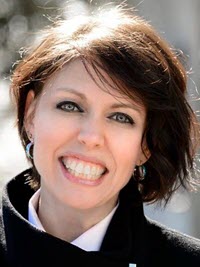 Health care as a human right is a principle building momentum in the current political climate, where proposals for universal health care have again taken center stage. A healthy society is composed of healthy individuals. Yet, civil rights violations resulting in many racial and ethnic disparities still need to be addressed in order to deliver equitable health care and coverage.
[. . .]
Insurance status is a fundamental predictor of the quality of care a patient receives. Generally speaking, private insurance delivers higher-quality and more consistent care than publicly funded insurance programs like Medicaid and CHIP (Children's Health Insurance Program), and being completely uninsured ranks last for quality and consistency of care. Racial disparities in health coverage account for barriers to health care access faced by many Black, Indigenous, and people of color (BIPOC). These inequalities result in disproportionate gaps in coverage, inconsistent access to services, and poorer health outcomes.
The long-standing lack of civil rights for the Black, Latinx, and American Indian populations directly impact the persistent health inequities they experience. Civil rights are the social determinants of health, affecting the organization of resources such as housing, education, transportation, employment, and the justice system. In turn, societal distribution of these resources affects injury, illness, disease, and health. The enforcement of civil rights legislation affects the distribution of health risk and safety factors and resources that enable prevention and provide treatment. Equitable access to health care provides palpable health benefits.
Public health insurance programs play a major role in providing affordable health care and better outcomes for BIPOC. A sordid history ensured that Black Americans are one of the most economically depressed groups in the United States, experiencing illness at very high rates, with a lower life expectancy than other racial demographics. Since the enactment of the Civil Rights Acts of the 1960s, Black Americans have made advancements in education, both in high school and college graduation rates, and their earning potential has increased as well. However, their pay still lags behind that of their white counterparts doing the same work.
While the majority of Black Americans have health coverage, they are also the group most likely to fall into the "coverage gap": Their earnings are too high for Medicaid eligibility, but not high enough to take advantage of subsidies under marketplace plans.
We can improve health outcomes for BIPOC, increase their life expectancies, and reduce the racial and ethnic disparities in care by restructuring health coverage sources. Because many BIPOC do not have health insurance throughout adulthood, it prohibits them from accessing health care. The greater likelihood of losing health coverage they once held is responsible for significant disparities in the health care BIPOC receive. Frequent changes in coverage, often intertwined with employment transitions, cause interruptions in care and bring unfamiliar providers.
[. . .]
The fight for universal health coverage is a commonly overlooked pursuit in the civil rights movement. Our employer-sponsored health coverage system was an accident of its era that dovetailed with the white supremacy found in other institutions and should be relegated to the history books. As one of many contributors to racial disparities in health coverage, it is long past its expiration date.
---
Bobbi M. Bittker is an attorney focusing on civil rights advocacy and town councilperson in Bedford, New York.
---
Become a Patreon!