Become a Patreon!
---
Abstract
Excerpted From: Elisavet Athanasia Alexiadou, Health Care Reforms and the Challenge of Inequality from a Human Rights Lens: Lessons from Europe, 17 Indiana Health Law Review 63 (2020) (66 Footnotes) (Full Document)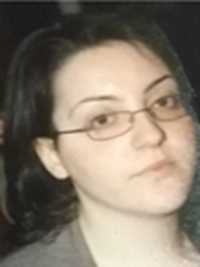 In recent years, the European health landscape has witnessed a remarkable surge of health care reforms primarily prompted by the Eurozone crisis and its associated fiscal pressure on several European Union (EU) member states to alleviate public deficits and restore economic growth. The practical consequence of this development, along with the fact that health expenditure in most European countries was associated with significant amounts of public spending, meant that the latter has become a niche area, attracting the focused attention of many reformers and decision-makers in Europe. Meanwhile, within the context of a crisis-ridden socioeconomic environment, health inequalities constitute a persistent and egregious challenge, adversely affecting the health and well-being of a growing number of individuals and especially vulnerable population groups across Europe. Undoubtedly, as will be discussed in a later section of this paper, this alarming situation creates tension with health rights and the values they embody, primarily when a human rights dimension is largely absent from the formulation and implementation of any proposed type of health care reform. Perhaps, acknowledging the gravity of such concerns, the World Health Organization cautioned member states of their harmful implications for health and urged them "to ensure that their health systems continue to protect those most in need (the poor, the elderly, the sick and frail), to demonstrate effectiveness in delivering personal and population services, while cooperating with other sectors to encourage health equity considerations to be taken into account."
Hence, the present analysis sets out to address what human rights can bring to health care reforms:
(i) by paying attention to principal human rights standards that frame state obligations concerning health care provision and
(ii) by assessing health care reforms within particular European realities through a human rights lens. Arguably, this assessment aims to contribute to the social policy and political debate on the nature and scope of health care reforms, which concerns every country and every individual worldwide. Essentially, it intends to serve as a piece of discussion about the extent to which imposed health care reforms across Europe are complicit with human rights requirements and particularly with the right to health requirements. But first, the European dimension of socioeconomic health inequalities, an extensive challenge of our time, will be examined as crucial background information for the subsequent analysis.
[. . .]
From the preceding analysis, it can be observed that the nature and scope of health care reform measures and especially their adherence to human rights standards constitute a significant determinant of equitable access to health care. In fact, framing health care reform measures in a manner inconsistent with human rights standards contributes to the reproduction of inequality in health and health care, predominantly harming poor and socially excluded households whose voices are often not heard and whose pressing health needs are not met. To remedy this disturbing trend in increasingly diverse societies, states should shift the focus of their attention to the inclusion of pressing health needs and challenges of all social classes and especially marginalized ones in the formulation and implementation of their health care reforms. To this aim, a system needs to be set up that ensures that imposed health care reforms reach the goal of universal coverage on the one hand and system efficiency on the other. This requires the adoption of a national framework law: (i) articulating stringent and salient human rights standards that will serve as guideposts for the deliberations about the nature and scope of health care reform measures by directing priority attention to the most vulnerable in society; and (ii) identifying tangible human rights commitments to be implemented by all responsible health sector actors, state, and non-state actors, so as to be employed by individuals and/or groups as a means for redress once their health rights are violated.
Nonetheless, it must be conceded that human rights standards do not provide easy solutions on health care reform choices, while no "one-size-fits-all" planning approach is available that will be achieved at once. Looking ahead, it is therefore essential that the performance of any national health care reform effort be continuously monitored, evaluated and informed by discrete national realities, pressing needs and challenges, for the states to ensure that health care reform practices take due account of human rights norms; are sensitive to national circumstances (e.g., socioeconomic health inequalities, poverty); and are neither exclusively profit-driven nor crisis-ridden, but resilient to deal with existing and future crises and challenges. Indeed, as Eleanor Kinney has pointedly argued more than a decade ago "the international human rights to health ... arguably impose greater obligations on the United States and other nations with respect to health than we currently appreciate or recognize". With this in mind and without doubt, the lesson seems to be that when explicit human rights commitments and effective state action coincide--in other words when there is a robust political will to do so--the enactment of substantial health care reforms to the benefit of society is possible.
---
Lawyer, Supreme Court, Greece, Fellow, Global Health Law Groningen Research Center, Faculty of Law, University of Groningen, Netherlands.
---
Become a Patreon!