Page 1 of 5
My Aging Minority Rural Grandparents: Disparities in the Health and Health Care of the Rural Elderly Minority Population and the Need for Culturally Competent Health Care Providers
Camille M. Davidson

Camille M. Davidson, My Aging Minority Rural Grandparents: Disparities in the Health and Health Care of the Rural Elderly Minority Population and the Need for Culturally Competent Health Care Providers, 21 American University Journal of Gender, Social Policy and the Law 57 (2012) (130 Footnotes)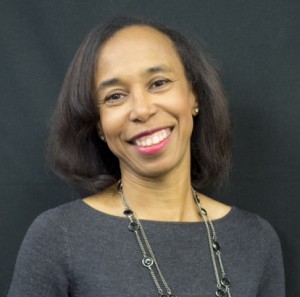 This is a story about my rural elderly grandparents and how the lack of culturally competent health care providers affects their health and health care. As I write this article, they are ages ninety-two and ninety-six, and they are aging in their rural Mississippi home. As rural elderly African Americans, they beat the odds in a country where African Americans are sicker and die younger than their Caucasian counterparts, and where the health of rural Americans lags behind the population in general. My grandparents embody the intersection of three of health care's most disadvantaged population characteristics: age, race, and geographic location.

As a result of their age, race, and geographic location, the quality of care they receive is inadequate and their overall health status suffers. Taken separately, each of the three population subsets--the elderly population, the rural population, and the African American population--is a disparity population. So it is no surprise that, when combined, the health of the rural elderly African American lags behind the health of the majority of the population.

Although there are a number of reasons for the inadequate health and health care of such individuals, in this Article I focus on the non-financial barrier of the limited availability of culturally competent health care providers. Most conversations about disparities focus on lack of insurance and other financial barriers to health care. For my grandparents, and other similarly-situated individuals, eliminating disparities means more than removing financial barriers such as access to health insurance.

One of the major components of the Patient Protection and Affordable Care Act (ACA) is an increase in insurance benefits to all individuals. By 2014, the ACA will require all individuals to have health insurance coverage. Proponents of health insurance mandates accurately state that lack of health insurance coverage or underinsurance--coverage that does not meet all medical needs--is a major cause of health disparities. Simply *59 stated, when an individual does not have insurance and does not qualify for government assistance, he or she is not inclined to seek needed care. Since lack of insurance and underinsurance disproportionately affect minorities, rural populations, and often the elderly, such populations are less healthy than the general population. Simply removing financial barriers will not eliminate disparities that exist among these populations, although a reduction of disparities requires affordable health insurance coverage. Data suggest that members of disparity populations with adequate insurance coverage still have a lower quality of health and health care than the general population. Therefore, non-financial barriers must be addressed.

The patient-provider relationship is essential to quality health and health care. My grandparents do not have an effective relationship with their health care providers because they do not trust them, which, in turn, is because their health care providers are not equipped to understand their unique cultural needs. In order to eliminate such distrust, medical professionals must be trained in cultural competency. They must be able to communicate with those patients who do not look like them and who do not share their cultural background and beliefs. When health care providers are not culturally competent, the end result is inadequate health care and health disparities for certain population subsets.

As members of the super-elderly community--those over eighty years old--my grandparents are part of the fastest growing segment of our population. Like others their age, they live daily with chronic illnesses and they have a greater need for health care providers than the general population. So, while I am fascinated that they have survived to be among *60 the super-elderly who live relatively independently, I am concerned about whether they will continue to thrive as they age.

In Part II of this Article, I define "cultural competency" and discuss the need for culturally competent health care providers. In Part III, I specifically address the provisions of the ACA that address cultural competency training for health care providers. Part IV is a call for action suggesting that lawyers and policymakers will need to come up with innovative programs to make sure culturally competent health care providers are available to serve disparity populations in general and specifically the rural elderly African American population.