Become a Patron!
---
Joe Biden, Please Keep Your Promise - A Letter from Peoplestown Residents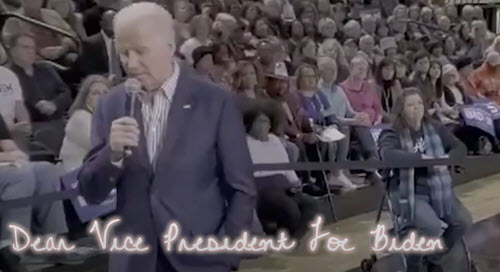 Eminent Domain has been properly described as the "most powerful tool in the gentrification arsenal." And, it is being used in black and brown communities all over the U.S. to facilitate gentrification and displacement including the city of Atlanta, which is often referred to as "The Black Mecca." Black homeowners residing in the historical Peoplestown neighborhood of Atlanta know the process all too well, but they have refused to give up without a fight. The homeowners are being sued by the city of Atlanta. They are defendants in a seven-year legal battle for the city to evict them from their homes and replace them with a park and pond to "prevent flooding." A claim that a former City of Atlanta engineer admitted was unnecessary on the record. However, the lawsuit is still active and these homeowners continue to suffer. They don't own the deeds to their homes, they can't initiate repairs to their homes, and they are facing eviction in the midst of a deadly, global pandemic.
A few of the residents traveled to Spartanburg, South Carolina to meet with Democratic U.S. Presidential Candidate nominee Joe Biden in February when he was on a mission to "secure" the black vote. Biden agreed to discuss the eminent domain issue with 65-year-old Bertha Darden, but after he named his pick for vice president and "secured the black vote," he has not made good on his promise. These residents, facing eviction, are asking him to do so.
.
---