Become a Patron!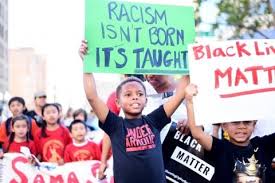 This searchable database includes 3255+ legal documents on Black Lives Matter. Nine hundred documents were added from 2020.
Documents were gathered through an electronic database search using the following search terms: (#BlacklivesMatter or "Black Lives Matter").
Most Relevant Documents had (#BlacklivesMatter or "Black Lives Matter") in the title. If you search for the term "Most Relevant" you will get these documents.
The documents were not reviewed and may only be tangentially related to the topic. Furthermore, it is possible that an inappropriate article is included in the database. If you think an article is racist, sexist, homophobic, Islamophobic or otherwise inappropriate, please email with the (1) name of the database and (2) complete name of the article.
Document Type

2021




Total

2020
Total

Administrative Decisions & Guidance

92

56

Arbitration Materials

7

7

Briefs

343

250

Cases

231

151

Expert Materials

18

17

Jury Verdicts & Settlements

1

1

Law Review Articles and Other Secondary Sources

2045

1523

Legislation (Proposed & Enacted )

64

18

Regulation (Proposed & Enacted)

3

0

Trial Court Documents

425

296

Trial Court Orders

18

17

Not Identified

TOTAL

3255

2336
Most Relevant

135

92
Patrons can get an abstract of an article placed on the website.
Go Patreon.com, signup as a patron and then submit your request for the article.
---