---
Abstract
excerpted from: Renee Nicole Allen and Deshun Harris, #Socialjustice: Combatting Implicit Bias in an Age of Millennials, Colorblindness & Microaggressions, 18 University of Maryland Law Journal of Race, Religion, Gender and Class 1 (Spring, 2018) (222 Footnotes) (Full Document)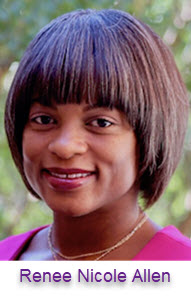 In April of 2016, two memos went viral: law students' anonymous critique of a professor who wore a Black Lives Matter t-shirt on campus, and the professor's response. Soon after, it was revealed that the initial memo was written by Whittier Law students and the response was drafted by Professor Patricia Leary, a Whittier faculty member since 1992. Although students of color make up more than half of Whittier's student body, the authors of the anonymous memo alleged that when she wore a Black Lives Matter t-shirt on campus, Professor Leary sought to indoctrinate students with her personal opinions, favored particular students while alienating others, and failed to exercise restraint or appropriately direct her energy towards teaching. The anonymous students wrote, "[j]ust as our personal beliefs have no place in law exams, your personal beliefs have no place in the classroom." They called Professor Leary's actions ignorant, disrespectful, and mindless. They alleged that, by wearing the shirt, she demonstrated support of actions of some Black Lives Matter members which they deemed criminal. Finally, the students justified the anonymous nature of their memo by citing fear of retaliation for their minority held views and the "appalling levels of discrimination" demonstrated by Whittier's faculty and administration against students who hold such views.
Following her belief, "that every moment in life (and certainly the life of law school) can be an occasion for teaching and learning," Professor Leary responded to the student memo in kind. In her response, she addressed the content of the student memo, challenging the students to think and write critically. First, she challenged the idea that students are consumers whose tuition dollars dictate the content of the classroom and conduct of the professors. Second, noting that she wore the shirt on the day she discussed police brutality in the black community in her Criminal Procedure course, she reminded students that the law is fluid and shaped by the context of the world in which it develops. Writing specifically about her Black Lives Matter t-shirt, Professor Leary reminded students about the broad societal ambivalence regarding police brutality against people of color in which the Black Lives Matter movement arose. Finally, she asserted that the movement, "is not about white people" or violence. She closed her letter by providing constructive feedback about their legal writing.
Maybe Professor Leary should have provided trigger warnings, "alerts that professors are expected to issue if something in a course might cause a strong emotional response," to her students the night before wearing the shirt to her class. But what would this action have done to challenge her students' views about race and social justice? Besides, clients, judges, and attorneys do not carry warnings that prepare attorneys for necessary, yet challenging, interactions.
Professor Leary's experience is likely a product of the fact that conversations about race and social justice in the law school classroom have become sterile. The reasons our Millennial students may avoid these conversations are discussed herein. Perhaps law faculty hesitate to approach issues of race and social justice because they are concerned about backlash they may face. Many in Professor Leary's position face negative reactions from students and colleagues and are often accused of pushing a social agenda that has no place in a law school classroom. Yet, in our quest to educate lawyers who will impact social justice, equipping our students with cultural competency skills, including the ability to recognize and mitigate bias, is our job.
This paper will address how Academic Support professionals, and educators in general, can educate our diverse students, and their peers, about bias. First, we first explore the racial climate and perceptions of today's law student with a focus on Millennials. Second, we explore how these perceptions manifest in colorblindness and microaggressions. Next, we define how implicit bias affects law students and the legal profession in general. In the final section, we discuss teaching methods and resources that can be used to teach Millennials how to recognize and mitigate implicit bias.
. . .
Academic support professionals, and educators in general, can support mitigation of implicit bias by considering the impact that bias has on the learning environment, peer interactions, and relationships with future clients. Additionally, if an academic support professional (or educator) wields power in training teaching assistants, in developing orientation, or in leading a professionalism course, she can lead an implicit bias training or request a training be brought in to facilitate the best learning environment for students. Incorporating implicit bias training into law schools or the legal profession is not a new endeavor; these trainings exist at many schools or through continuing legal educations.
This paper seeks to add to that work by considering how implicit bias interventions can be framed by taking into consideration the Millennial audience, who harbor biases yet believe themselves to be color-blind while engaging in microaggressions. Given how implicit bias can be mitigated by treating it as a habit, this paper also advocates for more extensive structural interventions such as bias trainings for faculty. It also provides a framework for how we can support reducing this habit by introducing a multi-layered approach to combating bias.
---
DeShun Harris is the Director of Academic Support and Bar Services at Texas A&M University School of Law.
Renee Nicole Allen is the Director of the Academic Success at the University of Tennessee College of Law. She is a graduate of University of Florida, Levin College of Law.