Become a Patreon!
---
Abstract
Excerpted From: Courtney Bledsoe, Centering Whiteness and Entrenching the Myth of Race-neutral Alternatives to Affirmative Action, 170 University of Pennsylvania Law Review 207 (December, 2021) (148 Footnotes) (Full Document)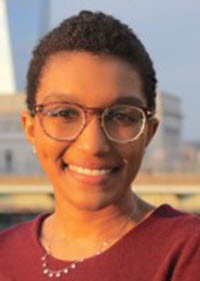 In August 1935, Lloyd Gaines, a recent Black graduate from Lincoln University-- then a Black-only college operated by the University of Missouri--submitted an application for admission into the University of Missouri Law School, as Lincoln University did not have a law school at the time. Upon receipt of Gaines' application, the University of Missouri directed him to contact Lincoln University instead, pointing Gaines to a recently enacted state statute which promised provision of tuition for any law school in an adjacent state "[p]ending the full development of the Lincoln university." In other words, because the school only offered tuition funds to Black students attending out-of-state law schools, the University of Missouri would not accept Black law school applicants and Gaines could only apply to an out-of-state law school. While Gaines was otherwise qualified to attend the University of Missouri School of Law, he was refused admission on the grounds of his race. Gaines promptly brought an action against the University of Missouri, arguing that this denial violated the Fourteenth Amendment and demanding admission into the law school. The Supreme Court found that the state of Missouri was compelled to procure a legal education for Gaines within the state, rather than providing tuition for an out-of-state school, and determined that Gaines was entitled admission to the University of Missouri School of Law if no other legal education was available in the state. Gaines' story of exclusion is but a vignette of the myriad struggles Black students and other students of color have faced while attempting to gain entry into institutions of higher education in the United States.
While policy-based mechanisms of excluding students of color from higher education have dissolved, students hailing from these groups continue to face systemic barriers to colleges and universities across the United States. A study by the U.S. Department of Education found that, compared to white students, a disproportionate number of Black students enroll in community colleges or for-profit institutions (which usually entail higher tuition rates and lower graduation rates) than four-year universities. Additionally, white adults are twice as likely to hold at least a bachelor's degree than Hispanic adults, and only 19% of college-aged Indigenous students are enrolled in college as compared to 41% of the overall U.S. population. In the wake of the Civil Rights Movement, many universities attempted to address the severe lack of diversity on their campuses by initiating affirmative action policies--mechanisms for increasing the enrollment of students hailing from diverse and historically disadvantaged backgrounds. These measures took on various forms, such as "opportunity programs" through which universities evaluated applicants devoid of concrete admission requirements; targeted recruitment efforts at local high schools; the consideration of race during application review; and the creation "points" systems through which applicants hailing from certain minority backgrounds would be granted an admissions "boost."
Decades later, Abigail Fisher, a white applicant to the University of Texas at Austin, filed a lawsuit against the school alleging that its affirmative action policy unlawfully discriminated against Fisher because she was white. While Fisher's academic credentials were unremarkable--indeed, the school admitted only forty-seven applicants with grades and test scores lower than Fisher's, forty-two of them white--Fisher argued that the school rejected her because its admissions process considered applicants' race. Although the Supreme Court ultimately ruled in the school's favor, Fisher's allegations embodied a significant shift in claims regarding discrimination within university admission. In the years following Gaines' lawsuit, white plaintiffs began pushing back against schools' attempts to rectify abysmal levels of campus diversity through race-based affirmative action policies. Students who did not stand to benefit from affirmative action began to seek legal relief against schools implementing such policies, alleging that race-based affirmative action violated federal constitutional rights to equal protection.
In addressing these disputes, courts have required schools to first consider race-neutral alternatives to race-based admissions policies to achieve their diversity goals. In recent years, the standard has evolved into a requirement that no workable race-neutral alternative exist for a school to maintain a race-based affirmative action program. Such a requirement appears inconsistent with the overall goals of race-based affirmative action plans--how can a school which hopes to increase racial diversity achieve such diversity through non-racial means?
In this Comment, I argue that the current jurisprudence on affirmative action in institutions of higher education rests on the continued centering of whiteness, ultimately creating a doctrine which attempts to achieve a "painless" solution to racial injustice through prioritizing the need to ensure no race-neutral alternatives exist. Ultimately, this "painless" cure places a substantial roadblock in the path to true racial equity in higher education. By white centering, I refer to the ways in which whiteness is prioritized and acts as the focal point for any discussion of diversity and racial equity--and, in this instance, affirmative action--with non-white interests fashioned as a lesser priority.
Part I discusses the meaning of white centering and provide a brief overview of how white centering has manifested as non-white individuals have struggled for equality throughout United States history. Part II analyzes how courts have determined to whom the Fourteenth Amendment and the Civil Rights Act of 1964 applies, finding that courts' expansion of these protections beyond Black individuals paved a pathway for white individuals to invoke these safeguards in affirmative action efforts. Part III explores the development of affirmative action jurisprudence and the race-neutral alternative test. There, I conclude that the requirement that schools have no workable race-neutral alternative before turning to race-based affirmative action is the result of the Court's centering of white demands and interests over the past 50 years. By focusing its analysis on the potential harms that race-based affirmative action policies could bring upon white individuals, the Court established a trend of prioritizing white interests while deprioritizing the needs of Black Americans and other people of color. In Part IV, I assess the viability of so-called race-neutral alternatives to affirmative action initiatives. There is substantial evidence that such race-neutral alternatives are ineffective at achieving diversity, raising the question of why courts insist on requiring schools to first ensure that no workable race-neutral alternatives exist. Here, I argue that this insistence on race-neutral alternatives is a product of the Court's tendency to protect the interests of whiteness above all else, especially with any attempts to remedy racial discrimination. Finally, I argue that courts should acknowledge the legacy of white centering in affirmative action jurisprudence and work to change this by refocusing their analysis on the benefits that affirmative action will provide to Black and other non-white minority students. Only through this way will courts achieve a standard of review that allows schools to more freely pursue their goals of campus diversity.
[. . .]
The jurisprudence on affirmative action demonstrates that federal courts, particularly the Supreme Court, have both explicitly and implicitly enforced a standard that both centers white interests and espouses the idea that white individuals should not be forced to bear burdens associated with remedying America's history of racial oppression. Courts' discussion of white "innocence," positing that such "innocent" individuals should not be penalized for past wrongdoing, perpetuates a too broad and non-nuanced understanding of systemic racism and marginalization which hinders meaningful change within the context of higher education. Moreover, adopting a "race-neutral alternative" standard creates the false perception that racial harm can and should be achieved through "painless" mechanisms--that justice can be obtained by still retaining structures that prioritize whiteness. As the findings above demonstrate, if schools truly desire to create more equitable and diverse environments, they must be permitted to consider race when forming admissions policies. As Justice Marshall lamented in his Bakke dissenting opinion, an understanding of the Fourteenth Amendment and the Civil Rights Act which protects white interests tears down remedial efforts with the same language once used to pursue justice for members of marginalized communities.
Rather than requiring schools to comport with a standard which centers white interests to the detriment of historically marginalized minorities, courts should interpret the Fourteenth Amendment and the Civil Rights Act as documents which first and foremost protect minority individuals and efforts to remedy the effects of discrimination against such groups. Moreover, certain racial classifications can indeed be benign--for instance, when a school hopes to increase the enrollment of Black, Latinx, and Indigenous students on their campuses. Rather than continually focusing its analysis on the potential harms a race-based affirmative action plan could cause to white students, the Court should shift its discussion to more heavily consider the potential benefits of an affirmative action plan. To be clear, courts have included discussions of the benefits of race-conscious affirmative action policies to varying degrees over the years. However, as previously discussed in their analysis, courts have either considered white interests as comparable or superior to those of people of color. This Comment urges courts to consider the ways in which white interests have been held as paramount throughout the history of affirmative action. Only when courts acknowledge this reality will they recognize that their current approaches to affirmative action should draw on the true legislative and social histories of the Fourteenth Amendment and Civil Rights Act of 1964.
---
Articles Editor, Volume 170, University of Pennsylvania Law Review; J.D. Candidate, 2021, University of Pennsylvania Law School; B.A., 2017, Williams College.
---
Become a Patreon!