Become a Patreon!
---
Abstract
Excerpted From: Luz E. Herrera and Pilar Margarita Hernández Escontrías, Latinxs Reshaping Law & Policy in the U.S. South, 31 Southern California Review of Law & Social Justice 1 (Winter, 2022) (363 Footnotes) (Full Document)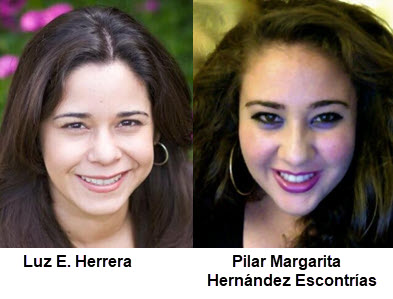 In 2017, National Public Radio ("NPR") producers Zakiya Gibbons and Jeanne Montalvo, traveled with Latinx radio program host Maria Hinojosa (of LatinoUSA) through the southern region of the United States. The purpose of the road trip was to help provide a better understanding of the Latinx community in a region of the country that has experienced the fastest growing Latinx population in the nation. The trip resulted in a two-part podcast that focused on Latinx contributions to the Southern urban center of Atlanta and rural communities in Alabama. The podcast series explores key issues that expose the complexity of Latinxs in the United States, including the diversity of the Latinx community, the White-Black binary rooted in a history of slavery, and the impact of immigration on the political and economic life of Latinx in Southern communities. The podcast further interrogates how class dynamics implicate the racialization of Latinxs, many who often find themselves caught somewhere in between their proximity to Whiteness and the experiences of exploitation and oppression that Black communities have long faced in the South.
This paper offers a similar journey through the South, but specifically explores the law and policy implications of the Latinx experience in the region. For purposes of this analysis, we follow the U.S. Census designation of the Southern region and include the following states: Alabama, Arkansas, Florida, Georgia, Kentucky, Louisiana, Mississippi, North Carolina, Oklahoma, South Carolina, Texas, Tennessee, Virginia, and West Virginia.
In Part II, we examine the geopolitical landscape of the U.S. South as it relates to Latinxs. We offer an overview of the demographic data of the region and discuss how the legacy of slavery is kept alive through social conservatism often manifested through religion. We also discuss how religious institutions have created spaces for Latinx immigrants to enjoy community life despite the strict regulation on their movements and actions. Finally, we explore the need to combat the Black-White binary to challenge the legacy of White supremacy in the South that inhibits the ability of Latinxs to integrate and lead into the region.
Part III explores the status of law and policy in four key areas defined by the American Bar Foundation's project, The Future of Latinos in the United States: civic engagement, immigration, education, and economic participation. We begin by providing an overview of Latinx political representation in the South and highlight the controversy surrounding redistricting in Texas, which many view as an attempt to limit Latinx political power. We explore the anti-immigration sentiment expressed in laws passed in numerous Southern states, including Alabama, Georgia, South Carolina, and Texas, that impacts how Latinxs are perceived and incorporated. We also discuss the impact of immigration policy on the education of Latinx children by exploring the impact of parent deportation and Deferred Action for Childhood Arrivals ("DACA") student policies. We end this section with a discussion of the economic opportunity that lures low-wage workers to the South and their ability to find sustainability through entrepreneurship that taps into the market created by Latinx population growth.
Part IV theorizes how Latinxs can build political power in the South. It considers the context of the region and the current political climate in making recommendations for future work on law and policy. Specifically, we focus on the importance of coalition building, political engagement, and solidifying paths to education and training. Part IV also discusses the importance of linking Latinx rural communities that have scarce resources with Latinx communities in urban centers, which generally have better-developed infrastructures. We argue that technology can be better employed to organize Latinx communities locally by connecting them to broader networks of activism. Although it is hard to imagine that an increasing Latinx population will change the ingrained geopolitical landscape in the South, it is worth envisioning a future that not only transcends the White-Black binary, but also perhaps offers a more egalitarian future.
[. . .]
In this paper, we have embarked upon an analysis of law and policy in the U.S. South that affects Latinxs living their daily lives in the South. We have focused our paper on four key law and policy areas: (1) political participation and civic engagement, (2) immigration, (3) education, and (4) economic participation. This paper does not cover other important elements of Latinx life, such as critical criminal (in)justice issues that disproportionately shape Black and Brown lives, healthdisparities and access to medical care, and a thorough discussion of grassroots activism that continues today.
The challenge we faced in this paper stems from a real lack of cohesive data-collection. Much of the data we present herein was collected from hundreds of sources--we rarely came across databases that provided a list, for example, of anti-Latinx immigration legislation or educational attainment for Latinx students in the South. As a result, we view this working paper as a much-needed intervention in data collection and analysis.
Further, we believe this paper provides a call for researchers to take seriously the plight of Latinxs in the South. Few researchers have considered the law and policy implications for Latinidad in this newly emerging center for Latinx life. While scholars have looked at how new settlement patterns of Latinxs migrating into the South have shaped economies, politics, cultural spaces, and racialization schema, there are critical legal battles being fought in the South that require more targeted attention. Activists on the ground are responding to the attacks on Latinidad daily, and we hope this paper acts as a call to action for scholars to approach their research with the same critical attention and urgency.
---
Professor of Law and Associate Dean of Experiential Education, Texas A&M University School of Law. Principal Developer, Network for Justice. B.A., Political Science 1995, Stanford University; J.D. 1999, Harvard Law School.
Incoming Assistant Professor of Law, Seattle University School of Law. Ph.D., Anthropology 2016; J.D. 2020, University of California, Irvine.
---
Become a Patreon!