Become a Patron!
---
Michele Goodwin

Michele Goodwin, Nigger and the Construction of Citizenship, 76 Temple Law Review 129 (Summer 2003) (405 Footnotes Omitted).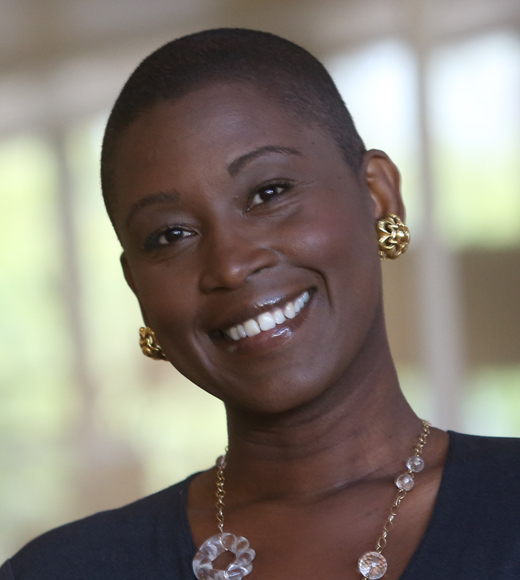 This article analyzes the intersecting legal, psychological and social dimensions of the word "nigger." It explores the legal treatment and social power of a word that has remained fixed in our cultural lexicon. It is a word spoken with authority, but does it also have legal power? Within the law, does it differ from a cross burning? Should it? The word is certainly relational, creating different meanings according to the experiences of its readers, victims, and speakers. In this article, I argue that the force of the word, like burning crosses (as analyzed by the Rehnquist Supreme Court), has much to do with its psychological power. This power alone might offer limited room for legal analysis. However, the social positioning (and stereotyping) of African Americans can be linked to our common understanding of the word and its post-antebellum power, including violence against blacks in the forms of lynching, police violence, and racial profiling. The word was used to fasten social and legal identity and became synonymous with African American identity.
"Nigger" is perhaps the most provocative word in the American lexicon. It *130 inspires fear, shame, guilt, anger, and even hate. For many African Americans, the word evokes memories of subordination supported by and arguably "under-written" by the law, including Jim Crow lynchings, lack of accommodations, and denial of civil liberties. Despite its power and presence within the American vernacular, few scholars have attempted to grapple with the word's significance to American law and society. This article attempts to do so. It is inspired by my interview with Randall Kennedy and a critical reading of his book, Nigger: The Strange Career of a Troublesome Word.
Race sensationalism and commercialization strain the goals of racial reconciliation and understanding in the United States. Yet, race sensationalism can be profitable in ways that in-depth, reflective studies, essays, and research projects on race and ethnicity are not. Path-breaking studies on race and the historical and psychological impact of racism by renowned scholars in the past century, including: John H. Franklin, E. Franklin Frazier, Winthrop Jordan, *131 Thomas Gossett, Mary E. Goodman, and Franz Fanon, were hardly commercial bestsellers of their day. Nevertheless, their scholarship and essays continue to provide an education on the subjects of race, politics, citizenship, and the psychology of racism in ways that encourage thoughtful analysis, social understanding, and intellectual curiosity.
Racism is a complex social and cultural phenomenon too often oversimplified by politicized arguments, which attract media attention, but rarely offer meaningful, long-term solutions or analysis. Race sensationalism prevents audiences from considering how class, gender, culture, language and even the law influence social interactions and perceptions. Often one-dimensional arguments encapsulate sensationalist rhetoric, casting targets of racial hatred only and always as victims in need of healing, or the perpetrators as racists beyond redemption. Both analyses are flawed and contribute to the chasm that distances potential solutions from the problems themselves.
For example, scholarly attempts to focus on victim healing tend to position the targets of racial aggression exclusively and always as the victims, thereby contributing to the view that targets of racial hatred can never overcome their vulnerability to racism, nor can the perpetrator transcend his or her propensity for racist behavior. This fixed notion pathologizes both groups as it presupposes that identity is strictly biological rather than being socially and culturally informed. Race, after all, is a social and legal construct, and such positions divert attention from the root causes of racism and its rather complex psychology. Equally harmful, however, is victim blaming, which also ignores *132 the social and psychological conditions that allow racism to thrive, while projecting people of color as irrational or inflexible (or worse, "pimps, whores, and welfare brats"), and sole actors in their economic and social disenfranchisement.
Racism can never be overcome according to these models. Star Parker and other rising black conservatives offer little hope of racial understanding or reconciliation with "why bother" or "just get over it" as the inflexible but all too common refrains. But is the more liberal approach, which permanently roots African Americans, Latinos, and other people of color as eternally helpless and in need of liberal liberation any better if labeling alone becomes the only outcome? In the context of cross burnings, racial epithets and hate speech, these approaches fail to consider the social and psychological dimensions of whiteness, or at least the type of psychosis that would lead otherwise seemingly reasonable persons to lash out and abuse with racial epithets or nostalgic references to white supremacy and black subordination. Current American struggles with racism demonstrate the irresponsibility of simply labeling those that use racial epithets as "racist," while overlooking the social and cultural mechanisms that promote such behaviors and the psychological angst experienced by the targets of hatred.
For example, in Nigger: The Strange Career of a Troublesome Word, Randall Kennedy, a Harvard Law School professor, argues for African Americans to "get over" the psychological harms inflicted by the use of the N-word. Kennedy's book has cast national attention on the N-word, and perhaps *133 in part on the professor himself, because he is African American. Critics of Nigger, however, challenge whether Kennedy provides an authentic voice to this particular topic. A contrarian at heart, Kennedy has triggered a national debate on the legal and social status of the word "nigger." He urges African Americans to move beyond the wounding power of nigger and begin forgiving white politicians, football coaches, and other public figures (and arguably non-public figures) that engage in the use of the term. Kennedy associates the use of the N-word among African American rappers and comedians with group or cultural acceptance of the word itself. Ultimately, Kennedy dismisses or overlooks the complex nature of internalized racism and even intra-group sexism exemplified by "bitch" or "ho" (a colloquialism for whore) that often follows the use of the N-word in rap music. He either too often overlooks the violence *134 associated with the term or dismisses that violence altogether. There is limited if any, substantive treatment of the symbiosis of hostility and the N-word.
Kennedy's position, however, may be largely premised upon his belief that "whites who use the N-word have made important contributions to the advancement of African Americans." Among his more recognizable examples are former United States Presidents Harry S. Truman and Lyndon B. Johnson, both users of the N-word, and both credited by Kennedy as being unprecedented in their zeal to elevate the status of African Americans. But how closely does such a position come to treating human dignity as a political object for quid pro quo exchange and commercial energy? While Kennedy astutely points out the complexity of the human condition (i.e., observing politicians who seem to have the best interest of all people in mind when crafting civil rights law, though who succumb to racist urges), he nevertheless overlooks the power of social perception. Indeed, being perceived as a "nigger" might well hamper one's ability to obtain the fruits of civil rights progress. Kennedy overlooks the strange irony there. His ultimate position--that broad use of the N-word will minimize its sting and over time render negligible harm--is thought-provoking, but radically naïve. Could the same arguments be made for cross burnings? Would more cross burnings minimize the fear, discomfort, and humiliation that they evoke?
Kennedy's push for the normalization of "nigger" belies his rather ambivalent, but affirmative position on juries being "permitted to consider" *135 racial provocations using the word. Nonetheless, he applauds judicial efforts to proscribe the use of racial provocation defenses, arguing that the "mere words" doctrine is a "good" rule because it prevents words such as "nigger," no matter how insulting, demeaning, abusive, or threatening "from constituting the predicate for a provocation excuse." By contrast, critical race legal scholars and others have suggested that the use of racial epithets not only provokes hatred, but that they also are words commonly associated with violence, and are themselves fighting words. Persuasive though his argument may be, that "black people can and do routinely show discipline, intelligence, and productiveness even in the face of nigger," it does not mitigate the assaultive nature of the word, nor the images it evokes.
Kennedy has attracted the ire of critical race scholars with charges that African Americans, particularly women, set back racial progress through false claims of racial attacks, while also engaging in "troubling tendencies." These tendencies, according to the author, include their "overeagerness to detect insult, the repression of good uses of nigger, and the overly harsh punishment of those who use the N-word imprudently or even wrongly." We are reminded of Kennedy's prior acclaimed book, Race, Crime, and The Law, as some of his positions on blacks exploiting the criminal justice system by seeking social sympathy wind their way into his latest effort. While Kennedy describes ample *136 examples of blacks that make false claims of discrimination, he fails to discuss how whites have historically engaged in similar patterns of behavior. Tawana Brawley figures prominently as his example of a bad black girl who has set race relations behind. Again by contrast, he overlooks almost entirely the powerful and manipulated image of the postmodern "nigger:" the scary black person, which has led to false and exaggerated claims by whites that blacks have raped them, "murdered their children, wives, and other family members," and even fueled recent political campaigns.
Critics charge that Kennedy's analysis suffers from an oversimplified treatment of the topic, giving only four chapters to addressing perhaps the most notorious and complicated word in the American lexicon. He asks, "[H]ow should "nigger" be defined? Is it a part of the American cultural inheritance that warrants preservation? Why does nigger generate such powerful reactions? *137 Is it a more hurtful racial epithet than insults such as kike, wop, wetback, mick, chink, and gook?" These questions, while provocative as the book's title, remain largely a sensational curiosity at Kennedy's conclusion.
Perhaps much is missing from the book because it is simply a collection of two lectures--one at the University of Illinois and the other at Stanford University--and because Kennedy never intended for it to be definitive, but only a collection of his musings. Some commentators characterize his effort as dangerous, empty, and ahistorical. Hilton Als, for example, comments that Kennedy's "tone, which veers between polemics and special pleading, almost immediately distances the reader from what he is trying to do." Others, John McWhorter among them, claim that Kennedy has performed a "brilliant feat of scholarship," and that he is "on the right track." Whatever one's political or social critique of Kennedy's book, a psychological study about the word, exploring law, ethics, morality as well as gender, could have been useful. Discussion on these issues would have significantly contributed to a more thorough and thoughtful discussion on the N-word.
Charges that Kennedy's book represents irresponsible scholarship, while argued quite convincingly, may be slightly overstated and further, do not reflect the intention of this article. Although I disagree with the author's premise that the use of "nigger" in racial discrimination cases is only a "mere word," as the word has historical import and its use in litigation may have probative value, my disappointment with Kennedy's effort is based primarily on the merit of his *138 scholarship. Perhaps most troubling about the book is its limited or lack of research and analysis on the multifarious symbolic, psychological, legal, social, and economic implications of the word. Discussion about the casting and re-imagining of "nigger," its genesis, and the ideology of whiteness, seem essential to moving beyond rhetoric on the topic to true analysis.
This article scrutinizes the case Kennedy and others make for normalizing "nigger" and the problems they leave unresolved or unexplored. It provides ideas for what could emerge as a proactive dialogue about race, language, and the law. Drawing upon a law and society framework, I argue that much of Kennedy's book ignored the social context and lacked the empirical data necessary for a more complete discussion on the N-word. Gender, although relatively unexplored in Kennedy's book, figures centrally in my discussion. Context, in this instance, is paramount to a healthy social discussion on this topic as it implicates not only the law's treatment of those who use and respond to "nigger," but also the normative value of the word in social, cultural, and economic spheres in the United States. This article draws upon my interview with Randall Kennedy and upon his popular new book. While I applaud the author's creative vision for bringing to light one of America's most troubling subjects, the use of "nigger," my criticism of the book centers on the author's limited scholarly treatment of the topic. His glibness is overwhelming at times as he informs us that he "will put a tracer on nigger."
In Part II, I argue that "nigger's" strange and purposeful history in America began with slavery. As such, the birth of "nigger" affected America's creation of citizenship, fueled white racial hatred, discriminatory laws, and social distinctions between the children born of white men and black women versus that of white men and women. After describing the intersection of language and citizenship in Part II, Part III scrutinizes myth, image, and violence associated with the word. I discuss the value of looking at the N-word through a historical lens that chronicles its evolution in legal and social contexts. In Part IV, I discuss the wounding power of "nigger" and its connection to gender and race. Part V explores the relative social value of exploring "nigger" in the commercial arena, while briefly exploring race sensationalism. Finally, Part VI concludes by advocating the development of strategies to engage in a meaningful racial dialogue that moves beyond rhetoric and that considers the context, place, and significance of blackness has had in American life. In this, the frequency of "nigger's" use is secondary in my inquiry to the deep and intuitive understanding *139 that can be drawn from its myth.
Part II: "Nigger" and The Retrenchment of Citizenship
"I was never going to be anybody's nigger again . . . [b]ut I was now to discover that the world has more than one way of keeping you a nigger."
James Baldwin
Nigger: 1. Disparaging and Offensive. a) a black person. b) a member of any dark skinned people. 2. a second-class citizen.
Purposefully or simply through association, the N-word has become analogously connected with black people, blackness, black image, and limited citizenship. Indeed, Webster's Dictionary defines "nigger" as a black person and second-class citizen. While most Americans understand the word to be one of the vilest expressions in the English lexicon, it nevertheless continues to find its way into popular culture by whites, blacks, and Latinos. Last year at Harvard Law School, for example, the word found its way into hate mail directed at a black woman in her first year of legal study. The history of "nigger," its social power, as well as its function, predates Kennedy's treatment of the subject as its emergence into popular imagination reaches strategically and substantively to the antebellum period. Felix Haywood, a former slave, when interviewed by *140 the writers dispatched through the Works Progress Administration, recalls, "Abe Lincoln freed the nigger with the gun and the trigger." The incredible power of the word is grounded in the very framework of the development of America and the political and economic expediency of slavery.
Racial epithets of all sorts have the power to wound, embarrass, humiliate, and denigrate their intended targets. In his groundbreaking work on the psychology of prejudice, Howard Ehrlich, categorized racial epithets, or "ethnophaulisms," into three distinct categories, arguing that such terms create verbal pictures and negative stereotypes. Moreover, African Americans are not the exclusive targets of derisive speech. Hate speech directed at Jewish persons, Latinos, Asians, and now Arab Americans, demonstrates this quite clearly. In a persuasive and often-cited article, Professor Mari Matsuda, a leading critical race theorist, argues that racist speech is "harmful because it is a mechanism of subordination," reifying a "historical vertical relationship." These vertical relationships remind minoritised groups of their marginalization and sometimes powerlessness or subordination within a society with a "dominant culture." This is particularly and sadly true in the United States. Legally and *141 otherwise, we have attached notions of inferiority to particular groups and perpetuated the "structural subordination of a group" based on its racial distinctions, where the verticality of relationships is exemplified by whites on top and people of color on the bottom.
Theoretically, the purpose behind the creation and use of racial epithets is the reinforcement (psychologically and otherwise) of the perception of weakness, immorality, inadequacy, or ineptitude of the intended target. "Nigger" reminds blacks of an unshakeable "otherness," an outsider status in the larger social, economic, and political dynamics of a given society. This outsider status finds its origins in involuntary servitude, which was justified through the creation of "nigger": the indolent, heathenish, wretched individual, legally on par with chattel. Quite intentionally, "nigger" was the proverbial scapegoat, a political and economic creation used to justify slavery and the carnal brutality inflicted upon slaves. That Kennedy omitted this analysis was perhaps *142 one of his more significant scholarly oversights. Kennedy's most significant reference to slavery is in a short passage--a few lines--quoting a short passage from Harriet Jacobs's poignant autobiography. Harriet Jacobs's story is incredibly enlightening. In my scholarship, and in this essay, I refer to her groundbreaking memoir, as it is a unique social and legal reference for those studying the experiences of slave women. With access to such a remarkable exposition on chattel relationships, sexism, the exploitation of slaves, and the powerful imagery of "nigger" in connection with blackness during the antebellum South, it is surprising that Kennedy did not offer more.
First, the reader is not significantly educated about the political, psychological and social transition of "nigger" from the 1600s to its antebellum usage, and its evolution through reconstruction, Jim Crow, and the civil rights movement to its present complex and layered reality. Kennedy gives up too quickly (by page five), claiming that no one really "knows precisely how or when niger turned derisively into nigger and attained a pejorative meaning." In my interview with Professor Kennedy on February 15, 2002, he recognized the value of investigating and analyzing the transformation of the N-word, however, he also acknowledged the omission of such analysis from his book. The book's weakness is revealed in this omission because it wrongfully assumes the reader can place "nigger" in its historical place and that its deeper sociological significance is obvious.
Second, it is curious how issues of gender are virtually invisible in Kennedy's book (other than the occasional reference with a severe tone). Kennedy's oversight is significant here. After all, black women are a part of the racial and N-word equation. Is the realm of discourse on pejorative race words an exclusively male enterprise, both on receiving and projecting ends? Black women have been the targets of racial hatred in America and continue to be cast in demeaning and distorted images. There is a subtle irony to this omission, as *143 the target of racial derision at Harvard Law School, shortly after the publication of Nigger, was a black female first-year law student. Kennedy does note however, in chapter four, Pitfalls In Fighting Nigger, that "the stigmatization of nigger has unavoidably created an atmosphere in which people may be tempted to make false charges in order to exploit the feelings of sympathy, guilt, and anger." He suggests that Tawana Brawley took advantage of the American public in this way.
A. The Absence of Political Identity: Language, Law & Perception
De courts er dis land is not for niggers . . . . It seems to me when it come to trouble, de law an' a nigger is de white man's sport, an' justice is a stranger in them precincts, an' mercy is unknown.
Although less explored in the context of hate speech, racial epithets--and the word "nigger" in particular--help to shape our notions and understanding of citizenship. Socially and politically, "nigger" reminds us of the compromised status of blacks in the United States and how they have historically been dispossessed of the freedoms, liberties, rights, and privileges enjoyed by white Americans. That America's forefathers debated whether blacks were worthy *144 of citizenship, and ultimately decided that they were undeserving, is formula and precedent by which critical race theorists suggest that blacks continue to be judged. By doing so, those who helped to shape America's moral character, criminal laws, religious ideology, policies, and legal doctrine, seemingly and irreparably distinguished blacks as subjects, rather than citizens. In this way, blacks were objects to be acted upon rather than autonomous actors or individuals to whom rights attached.
Justice Taney's opinion in the Dred Scott case is informative on this point. The Chief Justice concluded that blacks, freed or not, "had no rights whites were bound to respect." In this seminal decision, Taney struck down the Missouri Compromise and made it clear that all blacks, free or enslaved, were not and could never become citizens of the United States. Taney opined, "the Negro might justly and lawfully be reduced to slavery for his benefit. He was bought and sold and treated as an ordinary article of merchandise and traffic, whenever profit could be made by it." The High Court's opinion remains hauntingly unambiguous. The Court held that "it is too clear for dispute, that the enslaved African race were not intended to be included, and formed no part of the people who framed and adopted" the Declaration of Independence. In describing the evolution of "nigger," I wish to present several key ideas: the necessary synonymy between black and "nigger," the compromised status of black citizenship, the biological explanations used to justify legal and social subordination of blacks, and the racially gendered aspect of slavery and citizenship.
Language aided in the social and political caricaturing of blacks. *145 Numerous early American advertisements and other media illustrate this point. The "Jolly Nigger" Toy Savings Bank was a popular depository of coins, created by the Hamilton and Matthews Company. Their advertisements depicted a brown skinned man, with large red lips, bow tie, broad nose, and smiling face. Above him, the caption reads: "Jolly Nigger." Well-known authors discovered and enjoyed the cultural ascendancy and distancing from blacks with celebrity usage of "nigger." Agatha Christie's famous play, and later movie, Ten Little Indians, was originally entitled "Ten Little Niggers." From advertisements selling varnishes for shoes to posters and announcements for bowls and books, the word "nigger" was commonly and exclusively associated with images of black children, women and men. After all, "niggers" were not aliens, foreign beings landing in the United States from another planet. Rather, they were black children, women, and men living in America. The normalization of "nigger" was revealed in linguistic expression, caricature, and cartoon, expressly directed at ordinary blacks. According to Richard Moore, the use of terms like "nigger" serves to "mark this people by virtue of their color for a special condition of oppression, degradation, exploitation, and annihilation."
The characteristics used to socially define "nigger" mirror those invoked to justify the subordination of blacks; the two, even according to definitions in Webster's Dictionary, are synonymously linked. Webster's Dictionary, a most recognized reference source, identifies the parallel between "nigger," black, and *146 second class citizenship. It defines "nigger" as an offensive word, referring to a black person and second-class citizen. On the other hand, legally, "citizen" was synonymous with "white" and "the words 'people of the United States,"' according to Justice Taney, as he suggested they "are synonymous terms, and mean the same thing." Indeed, whites would not assume that the term applied to them, even if said in their presence. "Nigger" has the obvious connotation of black, and the political and legal force of second-class citizenship.
Arguably, both myths about blacks and "nigger image" are by-products of the ideology of white supremacy. Consider for example that the crafted image of "nigger" was buttressed against propaganda of white civility, virginity, and decorum. Accordingly, blacks were labeled and imaged as sinister heathens, cast out by God, intellectually inferior, deceitful, whorish, over-sexed, criminal by nature, and untrustworthy. Joel Kovel describes how these images would equally come to define blackness and therefore nigger. He refers to the Oxford English Dictionary as depicting blackness as being stained with dirt, dirty, foul, "having dark or deadly purposes, malignant . . . sinister . . . wicked." Franz Fanon speaks to the "nigger image" of blacks being cast as evil and devilish. Again, by contrast, whites were considered "God's overseers," invested with the moral authority to bring religion to the slaves and correct their immoral ways. *147 This dichotic imagery proved to be powerful in America as notions of black degeneracy and white supremacy were culturally internalized and transcended generations throughout the antebellum period, Reconstruction, and the twentieth century. Its message helped to shape cultural attitudes about blacks that are yet to disappear. Delgado and Stefancic address this, arguing that during the turbulent Reconstruction period, stereotypes of black "brutish[ness]" and hypersexuality justified the Ku Klux Klan's reign of terror as they lynched 2,500 blacks between 1885 and 1900. Kennedy does not address the synonymy *148 issue, which warrants critique and scholarly study if we are to truly "trace" the N-word, its power, and legal force in the United States.
The duality and interchangeability of blackness and "nigger" are powerfully illustrated and conveyed through depictions in movies, posters, books, and other media. Kennedy, however, does not challenge or enlighten the reader with illustration or discussion. Nonetheless, this issue is critical in our social understanding of the meaning of "nigger" and why "nigger" has such a powerful meaning in both law and society. The grotesque images caricatured over the labeling of "nigger" gave image to the term "nigger" that was exclusively black. The word's derisive meaning was associated with blackness and black face. Its unshakeable tag for blacks is perhaps found in its history.
B. Citizenship & Economy
The founding of American citizenship implicitly relied upon the denial of citizenship to those of African descent. This was most expediently achieved through the collective negative imaging of blacks. Historians comment that blacks were perceived as too immature, too unsophisticated, and too intellectually inferior to properly exercise the rights granted to citizens, including the right to vote, receive fair wages, contract, and individual autonomy. They were considered an "inferior class of beings" who had to be "subjugated by the dominant race," holding no rights except those the government might choose to give them. Olmsted, for example, commented on the superficial "childlike" relationship between blacks and whites. Essential to the sanctioning and political health of slavery and the protection of white landowners' interests were the denial of black citizenship and other exclusions. Thus, although laboring and living in America, blacks were without placement and political identity in the United States. Blacks' lack of political identity and recognition had both *149 psychological as well as economic implications for both blacks and whites.
The economic empowerment and growth of the United States depended upon the unpaid labor of African slaves, and as slavery was "an essential part of the original Constitution," blacks were relegated to the status of chattel or property. Slavery became the source for the economic power and growth of the United States. Not only through sales in cotton, tobacco, sugar, hemp (for rope making), and other agricultural crops in the south, slavery also had a presence in the American North ("black bondage had long been legal in all 13 colonies when the American Revolution began"). Slaves were bought, sold, used for collateral, and listed as assets in bankruptcy petitions.
Slavery itself was more easily justifiable if blacks, in popular cultural imagination and legal texts, possessed infantile and unsavory attributes. Thomas Jefferson referred to slaves in terms of chattel and animals, suggesting that they possessed dull imaginations, were tasteless, and were foul in odor. As slaves, *150 lacking voting power, credit power, and access to education, blacks would not possess the means legally or socially to move themselves beyond servitude. They were, according to Justice Taney, "an unfortunate race." By contrast, poor whites, while certainly experiencing a compromised status in America, were nonetheless able to benefit economically--even if marginally--from the absolute subjugation of blacks. Moreover, they were not considered chattels within the law or society. As suggested by W.E.B. Du Bois, this quagmire was not wholly unintentional, as the concept of racial superiority would psychologically compensate poor whites, by providing "public and psychological wage" and thereby diametrically positioning black inferiority in counterbalance to collective white dominance. When Cheryl Harris refers to whiteness as property, she speaks to a stock, which needs no investment from whites, but provides economic, political, and social returns for their particular group. Buttressed against that is the unshakably distorted image of blackness; if whiteness is property, blackness is "niggerness."
Kovel's groundbreaking study of psychology and history in the United States addresses the cultural symbolism of images, ideas, systems and institutions. Like Robert Jay Lifton, he uses the term "psychohistory" to describe the integration of history and psychology. Kovel, however, focuses on the unconscious meaningfulness of culture as a synthetic organism, rather than historical functions of national character. Thus, as he investigated racism in America, he scrutinized the embeddedness of images in cultural meanings. Profoundly imbedded within the American psyche are the fantasy-laden images of black depravity, hypersexuality, aggressivity, and inferiority. Consider, for example, that Thomas Watson, although a former leader of the Southern Populists, would later comment that blacks had "no comprehension of virtue, honesty, truth, gratitude and principle." According to Watson, the best way to address a black person's misdeeds was to "lynch him occasionally, and flog him, now and then, to keep him from blaspheming the Almighty, by his conduct, on account of his smell and his color." In hindsight, one can observe that these *151 images emanated from what some psychoanalysts might refer to as infantile "fantasies" and obsessions.
The guilt from manufacturing human slavery and sexual conquering could be justified or at least mitigated through the creation and punishment of a scapegoat. Slavery was obsessively dependent upon the "nigger" myth, which happened to be "the object" of its fruitfulness, but also its prejudice. These ubiquitous images (of "nigger") became the scapegoats for whites' sexual insecurity, anger, and guilt. A common practice associated with lynchings was the castration of black men. Several states codified laws specifically reserving castration for blacks. Historians comment that the widespread anxiety against *152 blacks lead to the most gruesome expressions found in castration. According to Kovel, the dominant race that Justice Taney refers to "must not only keep the needed object of his hatred oppressed; he must also ensure that this other person enact those very traits that [he] needs to see in him." In this way, "the anti-Semite must create his Jew; the white bigot, his nigger." Prejudice in this context is heaped upon an objectified and powerless "safe object" just as younger siblings are attacked in place of the feared parent. The historical affects of hatred and moralism that flowed from race fantasies (about "nigger") can be found in socio-legal culture. Black Codes, Jim Crow segregationist policies, eugenics, and Dixiecratism powerfully illustrate the dominance of racial fantasies about blacks or the "nigger image." These images are contemporarily viewed in media representations of welfare moms, teen drug use, and racial violence.
James Fox, a significant contributor to race, poverty, and citizenship discourse, suggests that despite abolitionist efforts to reconceive a constitution that provided rights for slaves in America, slavery was a fundamental part of establishing our nationhood. Cheryl Harris notes, "slavery was the primordial site of the production of racial patriarchy" in the United States, which described "social, political, economic, legal and conceptual system that entrenched the ideology of white supremacy." According to Hymam and Wiecek, fear of slave revolts, political compromises, and taxation further motivated a number of constitutional clauses. Indeed, it is suggested that slavery either directly or indirectly by ten clauses in the constitution. These articles include: Article I, *153 Section 2, articulating three-fifths (3/5) representation; Article I, Section 8, which permits Congress to order militia to thwart slave rebellion; and Article IV, Section 2, the Fugitive Slave Clause.
Crucial to the creation of citizenship for whites and "nigger image" of blacks, particularly women, were the development of anti-miscegenation legislation and the denial of inheritance through the father's bloodline as had been an essential part of English common law tradition. Paul Finkelman reminds us that in early Virginia, comparatively fewer white women settled, therefore, white men engaging in sexual relationships often did so with black slaves. These contacts were by no means legally uncomplicated as they were often nonconsensual, children were born of these encounters, and black women were legally on par with animals. The moral and psychological dimensions of this issue have yet to become part of a substantive scholarly dialogue. Although dozens of thousands of blacks, and perhaps significantly more, were born to white fathers, who were often connected to plantations (owners, overseers, or their relatives), they were cast as illegitimate and inherited citizenship according to their mothers' slave status.
In 1662, Virginia led the slave states with differentiating the citizenship of future sons and daughters of the United States. This Virginia act provided:
Wheras some doubts have arrisen (sic) whether children got by any Englishman upon a negro women should be slave or ffree (sic), Be it therfore enacted and declared by this present grand assembly, that all children borne in this country shalbe (sic) held bond or free only according to the condition of the mother, And that if any christian shall committ (sic) ffornication (sic) with a negro man or women, hee(sic) or shee soe (sic) offending shall pay double the ffines (sic) imposed by the *154 former act.
Cheryl Harris explains that this Act and similar others were designed to "guarantee that the property in whiteness remained pure and inviolate," but more importantly, that the slaveholders would not suffer economic loss through their sexual misadventures with black slave women. Citizenship was naturally coveted as it conferred rights, privileges, and social legitimacy, which became critically important in the "new world." Social and political legitimacy continues to be important, and some commentators suggest that blacks remain at the margins of legitimate and socially embraced citizenship. Without citizenship, even the black children of white fathers were relegated to what Derrick Bell refers to as the "bottom of the well."
C. Rationalizing "Nigger:" Through the Religious and Political Looking Glass
1. Biological and Social Status Inferiority and the Evolution of "Nigger"
Amid growing tensions about the morality of slavery, southern plantation owners, politicians, and others experiencing the positive economic upside of African enslavement were in an ethical conundrum. How could they justify human enslavement? Staunch abolitionists challenged the very foundation of slavery, attacking it as being morally reprehensible, ethically unsound, and evil. Reports of torture, the raping of slave women, girls and men, the excision of appendages, and other abuses were making their way not only north, but also abroad. Kennedy errs in his inability to recognize or give voice to the violence *155 associated with "nigger." Blassingame compares the sadism at some plantations to that of the guards in German concentration camps. Beyond the need to keep slaves alive, he comments, "[a]buse, constant floggings, cruelty, overwork and short rations were part of the slave's daily life."
But, it is perhaps here, in light of the violence wedded to the institution of slavery, that the personification of "nigger" became imbedded in the legal, social, religious, and psychological imagination of Americans to justify the peculiar institution. To reinforce the morality of slavery and inferiority of blacks, biological traits of African Americans were endowed with "sufficient cultural meaning" to support the system of social stratification. Blacks were, according to the myth, inferior by all measures. But the strength of the myth was found in biological explanations, which invoked the use of pseudo-science, and were nonetheless supported by the law through what Harris refers to as a racially gendered construct. The continuation of slavery required a system of subordination that was not easily "exitable," thus making biological markers useful forms of cultural differentiation. Skin color and colorism (the further internalization of color differentiation by blacks) were therefore infused with significant power and meaning. The "advantage of immutability" rested in its promise of stability. The impossibility of overcoming skin color was advantageous to whites as privileges associated with whiteness could be easily limited to whites, and the system of black subordination could be easily replicated. Moreover, the possibility of escape through miscegenation was destabilized by the reinforcement of cultural distinctions, anti-miscegenation laws, and other legal prohibitions.
J.M. Balkin further explicates the binary social stratification between blacks and whites through status group theory, which leads to the exacerbation of cultural stereotypes that exist beyond the debunking of biological differences. His argument provides an alternative theory to help explain the tenacity of "nigger myth." Like critical feminist theorists, he explains that these identities are relational, defined in part by their position to the other. He argues that social status is the degree of honor, prestige, or recognition that groups or individuals enjoy. Accordingly, the prestige involves "the approval, respect, *156 admiration, or positive qualities imputed to a person or group."
Positive social status in this case translates into the fantasy of racial and moral superiority by whites or what some scholars refer to as whiteness ideology. Correspondingly, subordinate status confers negative qualities, and in the case of "nigger," slothfulness, laziness, disobedience, hypersexuality, dishonesty, and inferiority. Although social status can be mutable, its relational balance, in this case to whiteness, has been firmly ensconced in the American imagination. The inescapable feature of "nigger" is that it transcended language and conferred image and status, while maintaining social and legal support. Once one understands what her society thinks of her, she need not be called the disparaging epithet to understand her place, particularly when it is clearly written in how the State and her fellow citizens respond to her. Thus, the real power or force of "nigger" was its cultural and biological association with blackness, which as discussed infra, has survived slavery, as obviously whites believed in the power of what they created.
In one of the most respected studies about slavery, John Blassingame shares how masters first attempted to demonstrate their moral and intellectual superiority over blacks:
Many masters tried first to demonstrate their own authority over the slave and then the superiority of all whites over blacks. They continually told the slave he was unfit for freedom, that every slave who attempted to escape was captured and sold further South, and that the black man must conform to the white man's every wish. The penalties for non-conformity were severe; the lessons uniformly pointed to one idea: the slave was a thing to be used by the "superior" race.
By necessity, the myth had to apply to all blacks, otherwise, why not set all blacks free and provide citizenship to those who seemed less inferior and trustworthier? While this does not explain the psychological force behind abandoning and selling one's children, perhaps the political pressure to maintain the institution of slavery offers some insight. Biological inferences made about the "inherent" degenerative nature of blacks, thereby positioned them as beyond spiritual redemption or true rehabilitation. At best, blacks could be taught to be obedient, to be subservient, to be faithful to their masters, and to behave like happy children enjoying their work.
The creation of "nigger" tooled white supremacy, but more importantly, it was crucial to the early political stability in the United States and the Southern economy. To explicate, Congressman Albert Gallatin Brown of Mississippi, in *157 the winter of 1854, announced to the United States Congress that enslavement of blacks was of a divine origin, and "that it is a great moral, social, and political blessing--a blessing to the slave, and a blessing to the master." Without the black slaves, the Southern economy, which was agriculturally driven, would have collapsed, as it did in the years following the Civil War. Clearly, hard physical field labor was beyond what whites were willing to assume (even though there were white slaves in the United States).
2. Religious Endorsement of the Myth
Critical to the development and maintenance of this image was religious support for African American enslavement. Although Kennedy does not address this point, it seems critical to a more in-depth investigation of the word's resilience, meaning, and power. "Nigger image," arguably, helped to justify the ongoing, pervasive legal subordination of blacks. It was essential to the health of the Southern economy that black slavery and slaves themselves not be interfered with, nor economic prosperity impeded. Consequentially, religious tolerance and acceptance became key factors in perpetuating the myth of black inferiority and the evolution of "nigger" in order to sustain slavery. Slavery itself caused considerable tension among religious groups, but ultimately southern clergymen launched a broad campaign to show their support for the enterprise. While stereotypes took various forms, a collective myth emerged that considered blacks not only biologically inferior, but also spiritually depraved. The myth was supported and perpetuated by religious institutions as well as by the law of the *158 time. Abolitionists who fought to articulate the immoralities of slavery commonly found themselves cast from churches.
As Blassingame noted, during the 1830s nearly every state convention of Southern churches "ended with blistering attack[s] on . . .abolitionists." Arguably, slavery may have been unavoidable for some ministers as their relatives owned them and the churches to which they ministered, acting as corporate bodies, purchased slaves. In some cases the master was essentially transmogrified into God's representative. In one of the more famous exegesis, Thomas Bacon reminds slaves that disobedience to masters is equal to sinning against God:
Poor creatures! You little consider, when you are vile and neglectful of your master's business--when you steal, and waste, and hurt any of their substance-- when you are saucy and impudent--when you are telling them lies, and deceiving them . . . [that] what faults you are guilty of towards your masters and mistresses, are faults done against God himself, who hat set your masters and mistresses over you in His own stead, and expects that you will do for them just as you would do for Him. And pray do not think that I want to deceive you when I tell you that your masters and mistresses are God's Overseers, and that, if you are faulty towards them, God himself will punish you severely for it in the next world . . . for God himself hath declared the same.
As Engerman and Fogel explain, the acceptance of slavery, and the myth about blacks transcended both the secular and religious worlds. The Catholic Church, for example, owned slaves, but it was not alone. Bishops, ministers and elders of other religions also purchased and sold slaves. Slavery became a more acceptable enterprise through the dehumanization of the slaves, and it also "limited the humanitarianism of the white minister." The myth eased tensions about the immorality of slavery, as blacks became intellectually, spiritually, and culturally seen as on par with animals and thus "niggers," as a class or group, were simply another form of chattel. According to Harris, by the 1660s, "the especially degraded status of blacks as chattel slaves was recognized by law," and "between 1680 and 1682, the first slave codes appeared, codifying the extreme *159 deprivations of liberty already existing in social practice."
The best that whites could do for blacks, according to this performance, was to attempt to save their souls through sermons where they were implored to be subservient and obedient to their masters. Blassingame further suggested that the movement of clergy toward support of slavery accompanied a desire to give blacks instruction on obedience and loyalty to their masters. Using biblical references, white ministers invoked images of slaves being good to their masters and relatively few "took active steps to ameliorate the conditions under which blacks lived."
Religious leaders in the South, some who were neutral on the issue of slavery, became plantation owners' greatest allies, and perpetuated the myth from the pulpit. Others were discredited by their religious institutions, silenced, forced to migrate north, or worse--were brutalized. The development of myths about black morality, competency, and sexuality served to justify the enslavement of blacks and their denial of citizenship in the United States. Although Frederick Law Olmsted and other notable whites spoke against the inhumane treatment of the slaves and pronounced the biological equality of blacks, they were quickly dismissed and discredited. Thus, "nigger" was not simply an irrational response to blackness, but rather a calculated, strategic vehicle for the collective social and political disenfranchisement and subordination of blacks, and psychological and legal empowerment of whites. It permitted the unchecked aggressions by whites (of all socio-economic strata) against blacks, and, at least publicly, absolved them of wrongdoing toward blacks, particularly those they owned. This too was out of necessity, for if blacks were recognized as being legally on par with whites, they could demand rights, including negative rights, which might have included the right to be free from floggings, whippings, brining, rape, family separation, and slavery itself.
*160
Part III. "Nigger:" A Racially Gendered Citizenship
A. Mothering, Reproduction, & Production
Images of white women as pure, fragile, and emotional were juxtaposed with images of Black women as oversexed, strong beasts of burden . . . Enslaved women were considered fair game for any white man's sexual desires, and in the process lost control of their bodies and their reproductive rights.
Profit had to be wrung out of an erotic wilderness that could make a man forget why he was there in the first place.
One of the more significant problems in Kennedy's work is the omission of gender in his development of theories about "nigger." Kennedy's mistake merges black women's experiences into those of black men. However, there is a profound story to be told about how the myth of "nigger" controlled the sexuality, citizenship, maternity, identity, and freedom of black women. Although a social construction, the "nigger" image of black women had (and continues to influence) significant legal, social, and moral consequences. Black women were essential to the creation of more slaves, but were equally loathed for their role as mothers, as they created the very individuals so incredibly despised. Caught in this irony, black women were subjected to the same forms of brutality as black men, but were also subjected to sexual violence.
Black women were not free from lynching as witnessed in the most troubling and gruesome photographs and illustrations found in the book and currently touring exhibit, Without Sanctuary. While sexual violence against white women was decried and punishable in the most tyrannical fashions, sexual brutality against black women ultimately elicited limited, if any, protection by courts. Early efforts to limit sexual intercourse between white men and black *161 women were soon answered by laws that denied inheritance for any mulattos born from such misdeeds. Such laws also provided that the children born of slave mothers would be slaves themselves, thus protecting the estates and families of white men from any black or "nigger" blemishes. Such laws would also serve to free white men from any restraints in their sexual prowess and aggression against black women. Their interests were not economically harmed by such dalliances, and somehow white men, their wives, the law, and the church seemed to reconcile the adultery with a particularized "nigger image" of black women as lascivious, libidinous, and oversexed sirens who held the power of coercion.
Cole and Guy-Sheftall ask how whites could maintain diametrically opposing standards for white and black women. Their answer points us in the direction of a gender construed nigger image. They argue that the solution was to "generate images and stereotypes of black women that removed them from the standard definitions and descriptions of womanhood." This image casting was purposeful, according to Giddings. Black women's "nigger image" was juxtaposed to that of "white women as pure" and fragile. Instead, black women were cast as "oversexed, strong beasts of burden." Whether black women *162 were considered in John Lennon's famous song, "Woman Is The Nigger of The World," is unknown, however, its legal and social meaning carries significance for African American women in the United States.
Citizenship in the United States was not only racially construed, but also by gender, "configured and structured" with legal as well as social boundaries. Consequentially the reproduction of "nigger" was a gendered reproduction as slave status itself was equated with an intensely degraded sense of black humanity. In this deeply racially and gendered-conscious construction even the children of slaveholders were subjects of tiered citizenship that resulted in them being cast as subjects. Naturally, tensions arose as the status of motherhood between black women and white women were differently conceptualized, leaving the children of black mothers and white fathers differently recognized by the law than those of white mothers. Arguably, this unacknowledged legal and social distinction and its powerful remnants haunt the political and social relationships and status gap between black and white women today.
The legal distinctions between white and black women illuminate the awkward, but nevertheless privileged, position of white women during and post-antebellum. Consider here, Harriet Jacobs's account of her white mistress's position on slave marriage and family:
My mistress, like many others, seemed to think that slaves had no right to any family ties of their own; that they were created merely to wait upon the family of the mistress. I once heard her abuse a young slave girl, who told here that a colored man wanted to make her his wife. "I will have you peeled and pickled, my lady . . . if I ever hear you mention that subject again. Do you suppose that I will have you tending my children with the children of that nigger? The girl to whom she said this had a mulatto child, of course not acknowledged by its father.
In her recent novel, Property, Valerie Martin bravely captures the sexual *163 brutality experienced by black women at the hands of white men, but also the dominance and violence projected from white women. As Dorothy Roberts notes, "maternalist legislation was intended to assimilate women who had the potential of becoming citizens." Naturally, blacks lacked this potential, and therefore "stood entirely outside the elite white women's paternalistic concept of national community."
The intersection of racial and gender oppression through citizenship created "oppositional images" of black women and white women. It configured the concept of womanhood, property, and reproduction along racial lines that, as Harris describes, simply mirrored reality. Both social sanctions and legal rules controlled this complex gender ideology. In this, the "nigger" (whore)/white (virgin) dichotomy emerged and was regulated by law. To view a black *164 woman as a "thinking, feeling creature" with "individual strengths and vulnerabilities," was to see "some horrifying apparition," according to Stephan Talty. Under Harris's analysis, the policing of race lines required the policing of gender, and the policing of gender required the regulation of race. The policing occurred through both rules of inheritance and rules of contract, where white women were coerced and excluded from marrying black men, and therefore could only legally marry white men. By this, property inheritance and positive social status (which was racially construed) could only legally be conferred upon children with white mothers. Of course, the slave trade itself (with little regard for maintaining families) meant that a core aspect of citizenship was denied black women: the right to parent, as their children could be and often were sold.
Charles Johnson and Patricia Smith describe the bittersweet irony of "giving birth to a child you could never really call your own:"
And as the white child suckled at her breast and drew life from it, the slave was tortured by the knowledge that the child nurtured owned both her and her newborn utterly and completely. The white child could grow to separate the slave mother and her child, sell one from the other, demean and humiliate them, dispense lashes from the whip. *165 He was born with that power. And by offering him her milk, the slave woman helped him become more powerful.
Rules of inheritance fundamentally correlated to notions of citizenship, and figured critically in how black women were perceived and treated. Black women could not legally marry anyone, neither white men, nor indigenous men nor black men, although symbolic acts such as jumping over a broomstick, a not uncommon expression to show a personal commitment to a particular person, were permitted by slave owners. Kennedy makes passing reference to this point in a passage quoting Harriet Jacobs. Nor could black women be a vessel for positive rights, social status, or inheritance. They were, in the more basic sense, legally and psychologically treated by legal and social custom as stock or breeders, and their sexual subordination seemed to help fuel the continual replenishment of slaves. Their children were legally fatherless. Through laws of inheritance, the rigid constructions of caste and social status were continually reaffirmed, especially because slave status was inherited through black mothers regardless of the father's status. Thus, it seems that black women held a rather unique position as social pariahs in America. They were labeled unchaste and whorish, but by the very nature of the slave system, they could not redeem their status as they were acted upon and had no privileges or rights over their own sexuality and reproduction. Consequently, black women were at once legally and socially positioned in the most inferior caste, and punished for being in that position.
B. Sexual Violence
Randall Kennedy reminds us that the worst thing a black woman can do is to lie about rape, particularly if she accuses a white man, as this has set race relations "behind." Kennedy gives short attention, however, to a bounty of scholarship that addresses centuries of sexual and physical assaults against black women under the law's gaze and also addresses the ongoing cases of past murders or rapes. This is ironic for a number of reasons, not the least of which *166 is that during the writing of Nigger, white men were finally brought to trial for the murders of black women and girls committed forty years before. Among these men were Bobby Frank Cherry, age 71, when finally brought to trial for the murder of four black girls in 1963; Kenneth Clay Richmond, whose daughter witnessed him stab to death a black woman selling encyclopedias in 1968; and a former mayor of New York, Charlie Robertson, who participated in the 1969 murder of a stranded motorist trying to change her tire. Nor does Kennedy address how America's legal system systemically and institutionally failed to protect African American women from common race-driven sexual and physical assault.
Rarely were white men punished for sexual (or physical) assaults against black women. Consider for example, that only recently white men been brought to justice for the bombing of four black girls in an Alabama church or for other disturbing acts in the 1950s and 1960s, fifty years earlier. Theresa Stacy testified that her grandfather, Bobby Frank Cherry "said he helped blow up a bunch of niggers back in Birmingham," and that "he seemed rather jovial, braggish about it." Stacy is referring to the bombing of four black girls while preparing for *167 Sunday school. One might read Nigger and never fully comprehend that black women were chattel, forced to labor under incredible circumstances, denied sexual independence, physically and sexually abused, and regarded as libidinous, lascivious sexual tyrants. In other words, one might never know that black women were (and are) considered "niggers" too. As for the few cases of black women making false claims of racist attacks, which Kennedy highlights, it is ironic that the author does not posit that the actual cases of rapes and sexual violence (against black women by white men-- and women) might be what mires race relations.
The burden of being America's social pariah and procreator of "nigger" image was not only psychologically damaging for black women, but also sparked the unleashing of strange forms of physical and sexual punishment and exploitation. Black women were sought after for sexual relationships in the American South as "white women were scarce and died young." Nevertheless, black women bore an insurmountable burden to defend themselves from sexual attack and public criticism. In blaming black women for these liaisons, a pathology developed that suggested that black women "ruined" white men and "inspired lust" through their gestures and bearing. Sexual assaults and rapes against black women were decriminalized. Black women were subjects to be acted upon, not citizens protected and recognized by the State. In fact, most often overlooked in our historical rereading of American slavery is the dual function of the black woman slave; she was not only an unpaid laborer, but often also served as concubine. Therefore, they could be and often were, even as girls, sexually abused by white men without the intervention of the law. These sexual encounters were not always passively accepted by white wives or in the white female social community, as Harriet Jacobs retells in *168 her autobiography. At the insistence of wives, slave women or their mulatto children were sold off the plantations, whipped and brined (a procedure commonly referred to as peeling and pickling), or their daily toils made more challenging.
Black women, for the most part, were legally powerless, and therefore could not use the legal system to alter their social situation. Accordingly, black women's resistance involved the very characteristics sometimes associated with "nigger image." Three examples help to illustrate my point. First, their physical resistance not only implied, but also was a criminal act of insubordination. It also connoted an inability to exercise self-control and restraint, demonstrating that they could not behave in a "lady-like" manner. While perhaps given more scrutiny today, being recognized as a "lady" carried significant social power and conferred status. Paula Giddings carefully documents the punishment borne on women for their resistance, including being "burned at the stake" for possessing devilish intentions.
Perhaps the acute violence against black woman also informs us about the power of "nigger image." Consider the story of Mary, a free woman who is treated with immense cruelty; the carnal acts which led to her death were not isolated. Upon learning of the lynching and disembodiment of her husband, Turner, eight months pregnant, vowed to have the law respond to her family's misfortune, by having those responsible for her husband's death punished in court. For her outspokenness, a "mob of several hundred men and women determined to 'teach her a lesson."' Litwack writes:
After tying her ankles together, they hung her from a tree, head downward. Dousing her clothes with gasoline, they burned them from her body. While she was still alive, someone used a knife ordinarily reserved for splitting hogs to cut open the woman's abdomen. The infant fell from her womb to the ground and cried briefly, whereupon a member of this Valdosta, Georgia, mob crushed the baby's head beneath his heel. Hundreds of bullets were then fired into Mary Turner's body, completing the work of the mob.
Later, the Associated Press would observe that the mob responded to Turner's "unwise remarks" about her husband's misfortune. The people, according to the article, "in their indignant mood, took exception to her remarks *169 as well as her attitude."
Second, infanticide and suicide were not entirely uncommon among black women. As an alternative to lifelong subordination and enslavement, African American women took their children's lives and sometimes their own. The Margaret Garner story, made popular by Toni Morrison's Beloved, illuminates that type of desperation and infanticide. However, such acts were understood as not only irrational, but also as acts of theft as within the law they were not killing their own mulatto and black children, but the property of white masters and mistresses.
Third, learning to read and write, which would debunk the myth of intellectual inferiority, was nevertheless a crime against the state. Reading was punishable by thirty-nine lashes, even if the material was religious. Furthermore, even spiritual assembly and preaching were considered forms of civil disobedience with legal consequences in some southern states. Undoubtedly, the psychological and physical implications of bearing "nigger" status for black women were overwhelmingly burdensome, and the physical punishment for resisting was extreme and inhumane.
The psychological and legal implications of black women's slave-linked sexual subordination and denial of motherhood and womanhood have yet to be fully explored within the law and are not provided treatment in Kennedy's critique. This intersection of gender, race, and the law is complex, as it requires not only a certain historical knowledge, but also a contemporary willingness to confront a richly unexplored history. Consider for example, the progeny of Sally Hemings and Thomas Jefferson, who for more than a century, sought recognition from the former president's descendants. Jefferson's descendents responded with disbelief and denial, urging deoxyribonucleic acid (DNA) tests *170 that later confirmed the president's paternity.
That some historians continue to struggle with the idea that Thomas Jefferson could have had amorous feelings for Hemings perhaps reveals the contemporary power of "nigger image." Their resistance seems less to do with preserving the image of the president as a man beyond the reproach of adultery (as many presidents were not). Nor does it seem that her age (at fourteen she was almost thirty years younger than Thomas Jefferson when they traveled to Paris) and the fact that she was a minor stir their disbelief. Rather, their strange skepticism seems more closely connected to the idea that Hemings was a black woman. Embodied in her black womaness was the image of something psychologically grotesque, arguably the "nigger." Historians seem to accept the fact that Thomas Jefferson may have had sex with Hemings, but falter at the hint of paternity and attraction extending beyond the sexual.
The desire of Hemings's grandchildren and great-grandchildren to be recognized may quite possibly have had less to do with notions of financial inheritance, but more with shedding an illegitimacy that forever marked the matriarch in their family and them. Notions of blackness and "niggerness" are turned on their heads when one considers that white men sought the sexual comfort of black women, who through propaganda promoted and distributed by white men, were cast as animal-like. Jefferson himself was guilty of this. These realities were possibly as difficult for white wives to reconcile during slavery and beyond, as they are now, generations removed, for their families. Were white stepmothers oblivious to their husbands' fornication? What sacrifices beyond human bondage did blacks and whites suffer in the American caste system? And perhaps a more compelling question, could centuries of white fathers abandoning "nigger" children have any correlation to current struggles to resolve these types of issues in the black community? At the website entitled "Nigger Jokes," one such unfortunate, but telling offering asks: "Whats [sic] the difference between the holy grail and a nigger's daddy?" The offered answer: "you may find the grail."
*171 Part IV: Race, Rap, Violence & Film: A Twentieth Century Story
A bad nigger is about the lowest thing that walks on two feet.
When we went downtown, outside the ghetto, we were niggers. No one had any hesitation about letting us know it, and not only in speech.
No, now that I am free of the toils, I'll frankly admit that I'm as guilty as Cain. I did kill the nigger. He was uppity to a lady, and what else could a Southern gentleman do?
They had to have a license to kill anything but a nigger. We was always in season.
Phillip Middleton and David Pilgrim argue that the "nigger" now has a life of its own. Its evolution from a term with economic power and meaning, which dramatically influenced notions about inclusion and citizenship extended to the law and powerfully influenced social thought. Its unbridled use in creating race in America and defining blackness continues to cloud language and expressions. Throughout America's post-antebellum, Jim Crow period, the word was commercialized and popularized through what Middleton and Pilgrim describe as "venomous" use. The Dictionary of Contemporary Slang indicates the breadth of vernacularisms, including "nigger" as a verb, to spoil or destroy; niggerish, acting indolently; niggerlipping, wetting the tip of a cigarette while smoking it, and nigger stick, a police officer's baton.
However, as discussed supra, the N-word was never simply a word. Its users generated image and myth, which has been used in novels, films, cartoons, advertisements, music, and in daily social life. The image was carried on detergent boxes, toys, postcards, children's books, banks, and countless other objects used daily. The images have become familiar overtime through early *172 print and media, portraying blacks with bulging eyes, unusually thick and oversized lips, and very dark skin. In Parts IV and V, this article turns to the evolution of "nigger" through a social lens. These sections explore how language and image influence or give meaning to culture, gender, law and education. These sections also highlight on one hand the violence associated with the word, and on the other hand, the tremendous wounding power of "nigger." Part V offers a critique of why the term is difficult to "get over."
A. Cultural Violence
Both film and the novel are powerful mediums used to entertain, inform and sometimes influence culture. For social critics, the creative realm can be used both to offer insight on cultural norms and social mores and also to influence popular perception and opinion. They help to elucidate racial power dynamics in America, and particularly race imaging. Early films by white Americans depict the popularly imagined negro and negress. These images could also be found in novels, cartoons, caricatures in magazines, jokes, and on posters advertising comedic routines. Without counter reflections, these images informed the greater public about blackness. At times, white authors, used the word "in order to dramatize and condemn racism's baleful presence," according to Kennedy. At other times, they fueled demeaning stereotypes perpetuated overtime in popular culture.
Consider how the story of the "Ten Little Nigger Boys," is told for comedy, as a nursery rhyme, but has underlying tragedy, legally and socially. Note, for example, the violence in the infamous rhyme: "Ten little nigger boys *173 went out to dine: One hocked his little self, and then there were nine." Being chopped in half does away with the other little boy. "Seven little nigger boys chopping up sticks; One chopped himself half, and then there were six." Death and harm beset the fictional boys. In this macabre tale, joyfully recited, the little boys are stung by bees, jailed, swallowed at sea, and "fizzled up" by the sun. Agatha Christie later adopted the title, "Ten Little Niggers" for her play, and later abandoned the title for the more socially acceptable "Ten Little Indians." Sadly, this transference was really not much better.
Among the images associated with "nigger" are those offered by legendary filmmaker D.W. Griffith who achieved notoriety for his infamous film, Birth of A Nation, and authors Thomas Dixon who penned The Clansman, a national best-seller, and Margaret Mitchell, writer of Gone With The Wind. In both the Clansman, and its screen adaptation, Birth of A Nation, the Reverend Dixon swears to his audience that "niggers" are obsessed with raping white women. They are "stupid," with "onion soured" breath, "foul African *174 odor," overzealously seeking citizenship and political participation by voting multiple times in elections, and attempting to gain equal rights, equal politics, and equal marriage." Dixon persuades audiences to rise and reclaim their honor through physical and psychological violence, including burning crosses, lynching, and killing off the "niggers." Dixon's call, with Griffith's help, was an incredible success. Not only did Klan recruitment increase, so did the number of lynchings in the United States. Birth of A Nation, almost ninety years later, continues to be used as a recruitment tool for the Ku Klux Klan.
Films, cartoons, and rap music have been powerful social informants. However, can they influence behavior? Fanon argues that every effective erethism or responsiveness to stimulation derives from cultural situations and social attitudes and behaviors. He argues "there is a constellation of postulates, a series of propositions that slowly and subtly--with the help of books, newspapers, schools and their texts, advertisements, films, radio-- work their way into one's mind and shape one's view of the world of the group to which one belongs."
Scholars in the United States debate the extent to which violence may be informed by media such as film, television and music. However, recent studies now report a link between adolescent and early adult violence and exposure through television, films, and video games. A recent study conducted over a seventeen-year period by Columbia University scientists found "a strong link" between television watching and violent behavior. Parental ratings on television, including cable stations, as well as warning labels on music and video games indicate that there is growing social concern about how violence witnessed, observed or heard influences the public, particularly young people. *175 Aggressors in recent school shootings share that movies or music influenced them to commit their crimes. In fact, the "television intoxication" defense was made popular in a 1977 trial of a young man who claimed to have been influenced by television.
Ironically, Kennedy exercises little energy in analyzing the image conveyed through "nigger" and its use in literary and film contexts. He discusses the tension surrounding David O. Selznick's production of Gone With The Wind for the silver screen, Joseph Conrad's The Nigger of the Narcissus, and Marjorie Kinnan Rawlings's The Yearling. However, Kennedy provides a critique of nigger and film in a few short passages. What is offered, does not adequately relate to such a powerfully influential medium for influencing popular culture, of not only blacks and whites in America but others domestic and abroad.
Dixon's experiment with "nigger image" in film achieved his object; it influenced generations to fear and loathe African Americans and to ascribe certain characteristics to them. The irony of social myths such as white civility and black "niggerhood" is that they can at once be turned on their heads and reexamined. Author and social critic, Tim Madigan, comments on how the myth of "nigger" helped to build membership in the Ku Klux Klan and spur fear among white women and hatred among white farmers, lawyers, doctors, carpenters, law enforcement, bankers, store clerks, and judges. The Klan, and indeed, much of America, relied upon and derived its own meaning and identity on a fixed image of blackness or "niggerness." Blackness was interchangeable with niggerness. The myth maintained that blacks were genetically inferior, low in character, inclined to promiscuity, untruthful, and a threat to the purity of the *176 white race, particularly the chastity of white women. Sadly, the stereotype of black violence as portrayed through cartoons, films, and novels was embodied and acted out through white led mayhem in America. Cultural violence in films and texts transferred to physical violence in the cities and rural areas of the American south.
B. Physical Violence Against African Americans
Race violence in America has been characterized by public displays of aggression. Cultural violence as discussed, supra, also appealed to the broader public through the normalization of "nigger" through film, novels, jokes, detergent, soap, and other regularly used items. Ridicule was at the heart of the commonly traded expression, and the ubiquity of such images permitted all those who posed the items to stand in judgment of the "nigger" as caricature or not. Characteristic of both cultural and physical violence against African Americans in the United States, has been the insincere appeal to either rid America of the "nigger," or the effort to give meaning to a caste-like citizenship through punishment and public discipline. Through these acts, local law has been created. Scholars have contributed in substantive measure to the growing body of literature analyzing the brutality captured by Jim Crow practices. Thus, this section aims to set forth a principle that physical brutality against blacks was a developmental process, which began in slavery and was connected with notions of citizenship, liberty, and identity. Blacks continued to be viewed as non-citizens, unprotected by laws that were viewed as "protecting" whites. Rather, special laws (legislatively-driven or mob-ruled) were created for "niggers" that did not require legislative approval.
Law, of course, is not that simply developed by legislative bodies and enforced, monitored, or regulated by courts. Law evolves, and at its instinctive (and perhaps primitive) level, may be locally controlled. The need for rules at this level is apparent as they help to regulate behaviors that impact upon the most intimate spheres of our daily lives. During Jim Crow, federal laws could not competently address the apparent angst of whites living among blacks. Federal laws strained the local liberties of whites to engage in activities that were part of a history as old as the nation itself, which included public discipline of "niggers," frequently in the cruelest fashion. Thus, as we examine the law behind punishment, at least as related to blacks, we must explore not simply the law in text, but the law in action and law in society. Federal laws, which arguably *177 protected African Americans and perhaps limited the "control" whites previously possessed over blacks during slavery, strained Jim Crow supremacist notions of justice. The downside of local law making in this instance (for blacks) was that mob rule became the law in many southern communities. It subverted justice, ignored due process and appealed to pre-reconstruction notions about governance of bodies and violence. New laws were made and reinforced through practices that became customary and punishment that was brutal and public. These laws included lynching and castration for offending the virtue of a white woman through speech, gesture, or other action, beating or public reprimand for failure to walk in the gutter when a white woman or girl passed, the prohibition on eye contact with whites, and the prohibition of blacks sitting in the front of buses. These social laws were grounded in race imaging, but were not necessarily written into ordinances. Yet, it was clear that these rules were the law of the society and were treated as if they were written by the legislature; these laws arguably carried more local weight than the constitution. Such rules also gained legitimacy, particularly the public punishment element, through the support of local law enforcement.
Michel Foucault analyzes the psychology and sociology of public punishment and discipline. The public displays of punishment, particularly through lynching, cross burnings, and whippings by the very way in which they come to be organized, allow public assessment, law making, and judgment. One might also suggest that they deter crime; in this way, they simply affirmed the fears of African Americans. When mob violence ruled, law was made through the utilization of lynching to discipline blacks for certain behaviors and controlled or policed its enforcement.
Jim Crow violence carried with it a powerful political message as it could limit one's newly found political and economic freedom. The Klan had a distinct growth in America following the Civil War. Its early mission was one of immature evening pageantry in sheets and pillowcases, soon replaced with religious ritual, ceremony, and also purposeful destruction and violence against *178 the dark enemy and their white conspirators. The Klan assumed the responsibility for stamping out the "nigger" (indistinguishable from most blacks except perhaps the projected images of "mammies" and "uncles") and was responsible for the deaths of black women, men, and children throughout the South.
With the Klan's rise came tremendous violence where blacks and their white friends perished at the hands of the hooded fraternal organization. With or without hoods, however, Madigan writes, whites espousing racist views took to lynching to eliminate the "nigger" among them. He chronicles, "[h]oods became unnecessary for those participating in public murders, lynchings that were often a cause for school holidays and community festivals, whose goings-on were reported in newspapers across the South like baseball box scores were." In an 1870 report, Governor William Holden of North Carolina documented the methods used to kill black Americans, "[s]ome . . . were shot . . . [s]ome were whipped, some of them were hanged, some of them were drowned, some of them were tortured, some had their mouths lacerated with gags; one of them had his ears cropped; and others of both sexes, were subjected to indignities which were disgraceful not merely to civilization but to humanity itself." The Klan, although starting in the South, became an "American" organization, with Northern and Southern membership, and even the membership of President Harding, whose initiation is said to have occurred at the White House in the Green Room.
What would presidential involvement in the Klan and in the eugenics movement mean for African Americans? What would it mean for America? The frightening image of "nigger" and the call to arms to "do something about it" motivated violent action from some whites. This extra-legal action was legitimized through the political process and through the enforcement process when sheriffs deputized angry mobs who could carry out a reign of terror through law enforcement. The permanence of the image also placed African Americans in a peculiar position. First, contrary to Jim Crow myths about African American intellectual inferiority, black scholars were being educated at colleges, universities, law schools, and medical schools established during and after reconstruction. As reported by Al Brophy, African Americans owned businesses ranging from movie theatres, banks, insurance companies, and even furriers. However, because of the myth, their accomplishments in white society were devalued and degraded. Second, by their very immutable characteristics, *179 they were always subject to possible harm for the most trifling infractions on the myth of white supremacy. For example, in focus groups conducted several years ago in Lexington, Kentucky, participants (mostly black women over sixty years old), shared that they were expected (and all affirmed that they had) to walk in the street, along the gutter when white women and girls were walking on the sidewalk. Their failure to abide by the local rule of law could result in physical punishment.
Arguably, the physical punishment served multiple purposes. First it more firmly established codes of permissible conduct toward whites by blacks. Second, it legitimized white superiority by punishing blacks for "stepping out of line." Third, it undermined any expectations of equal citizenship between blacks and whites, leaving each group with the understanding that blacks belonged to a lower caste of citizenship. Fourth, there was no room for appeal, thus leaving the social rules as the legal norm for the culture. Finally, the physical punishment served to cast fear in the minds of African Americans.
At "nigger barbeques" (a term associated with burning blacks) participants and photographers memorialized lynchings "[testifying] to their openness and to the self-righteousness that animated the participants." These events were quite popular in the communities where lynching was practiced. Lynchings were festive events, even children and women participated in the reverie.
In an informative essay on lynching, Litwick describes the social actions and atmosphere at these penal affairs. Lynching was often an arm of the law easily extendable to African Americans, as public reprimands of slaves were common during the antebellum years, and even enforced through governmental agencies. Antebellum punishment included public whippings through local jails and workhouses. A Charleston ordinance, for example, made it "lawful" for owners to send blacks to be corrected through whippings; the cost was twenty-five cents per trip. Due perhaps to mercy or because the workhouses were busy with punishing slaves, a black person could be beaten only twice per *180 week. Workhouses were common throughout the south and business, according to Wade, was very brisk, "averag [ing] over 150 [whippings per] month . . . ."
Lynchings, by extension, were a twentieth century form of extra-legal punishment. Frequently, such punishment was carried out in the gaze of law enforcement agencies, and far too often local sheriffs were complicit in the brutality. "Nigger Killing" was described as "the national pastime," in a prominent black newspaper during Jim Crow. This would control the "nigger" who "gets ideas" about white women or disobedience to racial codes, the local law.
Litwick quotes an observer at the lynching of Thomas Brooks:
Hundreds of Kodak clicked all morning at the scene of the lynching. People in automobiles and carriages came from miles around to view the corpse dangling from the end of a rope . . . Picture card photographers installed a portable printing plant at the bridge and reaped a harvest in selling postcards showing a photograph of the lynched Negro. Women and children were there by the score. At a number of country schools the day's routine was delayed until boy and girl pupils could get back from viewing the lynched man.
Lynching shared the public spectacle characteristics described by Foucault and found in antebellum acts of violence against blacks. However, it also illumes differences, as blacks had technically made the leap to citizenship, but were yet denied the fruits of what citizenship would bear. From this passage we can discern that the public had created its own law. The law of the South was the law in action, not simply that in the text. Textual law provided protections that were codified in the evolved constitution, but clearly did not translate to all local communities and "sub-societies." Where was the due process in lynching? To whom would one appeal? Both antebellum and Jim Crow violence, used to tame the "nigger" served to subvert any notions of black citizenship, including liberty and freedom.
For African Americans, the legal authority to exercise rights typically associated with citizenship was implicitly barred by the very threat of violence. Hence, voting, purchasing property, integrating predominantly white schools, and even interstate travel were rights or privileges beyond access for those blacks who were unwilling to risk physical harm to obtain them. The rule of law in various communities throughout the United States trumped textual law. Civil liberties and civil rights were more illusory than real, as accessing them might subject one to brutality often condoned by local law enforcement. Conversely, defending against the presumption of guilt has been equally challenging for African Americans, as the characteristics which long ago became associated with nigger, have psychologically fastened upon the collective imagination.
*181 C. Violence Scapegoat: The Presumption of "Nigger"
Somewhere in America, an evil black man lurks, preying on innocent white victims and escaping without a trace. He killed a pregnant woman in Boston, and left her husband for dead. He stabbed a woman to death in Milwaukee, and tried to kill her husband, too. He abducted two precious babies in South Carolina who were never seen alive again. Last week, he was back again, attacking an altar boy in Somerville leaving cuts all over his arms. There were many other crimes, too trivial to name, and he has been linked to even those. Yet, with all the leads, all the sighting, all the black men who have been stopped and questioned, police in no state can find this elusive terror. That is because he doesn't exist.
An element of public punishment's purpose is to assuage fear. Far too frequently unreasonable white sexual anxiety and fear culminated in strange, repugnant forms of torture directed at and experienced by African American women, men, and children as discussed supra. The myth of "nigger" dominated social psychology, affecting how whites would forever (or so it seems according to Justice Taney) view blacks. Sadly too, it affects how blacks have responded to whites. "Nigger image" has a face and it is black. This simplistic, yet profound connection probably seems odd to most non-Americans as the myth overwhelms reason, objectivity, and often morality. That the face is shaven or not, neatly presented or not, does not overcome the presumptions related to motivation to harm (e.g., Amadou Diallo), presence (to take over, producing "white flight"), or even the predisposition for violence. These fears exist on the primal level and are evidenced through whites' false claims of attacks by blacks to distance themselves from the crimes they have committed or in the case of Emmet Till, Dick Roland and others, used to justify torture. These incidents could easily be categorized as isolated, were law enforcement, prosecutors, and white juries and communities not so easily swayed. It is the support of white communities in light of unreasonable facts to support allegations that has left so many blacks disenchanted. These incidents are not confined to the American South. In fact, it would be a mistake to assume that America's racial woes can be placed squarely at the feet of the South, because they cannot. As revealed here, the "black man did it" defense has been worn not only in the South, but also the Northeast, Midwest, and West.
1. The Famous Whistle
Well, what else could we do? He was hopeless. I'm no bully; I never hurt a nigger in my life. I like niggers--in their place--I know how to work 'em. But I just decided it was time a few people got put on notice. *182 As long as I live and can do anything about it, niggers are gonna stay in their place. Niggers ain't gonna vote where I live. If they did, they'd control the government. They ain't gonna go to school with my kids. And when a nigger gets close to mentioning sex with a white woman, he's tired o' livin'. I'm likely to kill him. Me and my folks fought for this country, and we got some rights. I stood there in that shed and listened to that nigger throw that poison at me, and I just made up my mind. "Chicago boy," I said, "I'm tired of 'em sending your kind down here to stir up trouble. Goddam you, I'm going to make an example of you--just so everybody can know how me and my folks stand."
Emmit Till's murderers expressed their helplessness, suggesting that there was no other course for them, but to kill the young man. Till was not the first black male to meet a premature death in an effort by two white men to protect the honor of a white woman who interpreted his speech as a "wolf whistle" during a grocery purchase. Till, a fourteen-year-old Chicagoan, was visiting his uncle, Mose Wright in Mississippi the summer of 1955. A survivor of polio, Till had overcome the disease but not some of its affects, including a stutter. According to Mamie Till Mobley, Emmet's mother, to overcome his stuttering, they practiced speaking more slowly, but his words from time to time had other audible qualities, including a trilling or warbling sound (e.g., if one lengthens the word "his," with emphasis on the "s," or when, where, what and who, with emphasis on the "wh"). Till's purchase would be his last, as he was accused of having verbally molested the storeowner's wife by whistling at her. His murderers, Roy Bryant and J.W. Milam (half-brothers), would later share that they felt justified in killing him because he had broken social rules and denigrated the honor of a white woman. For them, the local sheriff, and their jury, local law was the rule of law. Although they later confessed, Milam and Bryant never served time for their murder. The acquittal was marked by the brutality their acts and revealed in a confession made in Look Magazine, January, 1956. Milam shares with journalist William Bradford Huie the final moments of Till's life that he asked Till whether he thought "you still as good as I am?" to which Till replied "Yeah." Till was then shot (Till having been beaten with Milam's pistol in the back of his shed), and they tied a barbwire around his neck and connected it to a cotton gin. Then they threw both Till and the cotton gin into the Tallahatchie River.
*183 Huie concluded that "[t]he majority--by no means all, but the majority--of the white people in Mississippi 1) either approve Big Milam's action or else 2) they don't disapprove enough to risk giving their "enemies" the satisfaction of conviction." The letters to the editor following the story were perhaps as revealing as the confession itself. Richard Lauchi of Collinsville, Illinois commented "Roy Bryant and J.W. Milam did what had to be done, and their courage in taking the course they did is to be commended. To have followed any other course would have been unrealistic, cowardly and not in the best interest of their family or country." Perhaps most interesting was the letter written by C.R.L. Rader where he suggests that all the events were "precipitated by backgrounds and events outside the main actors in the drama. Regrettable to be sure. But you and I are as much to blame for [the] killing as the ones who were directly involved . . ."
2. Charles Stewart
"Nigger image," although never dead, had a very public revival in the 1980s and 1990s through false claims levied by whites against blacks involving murders instead of rapes. Interesting parallels can be drawn, however, as these were white males claiming that white women had been killed by black men, or, in the case of Susan Smith, that her children were the victims of a black male attacker. These false claims sadly heightened racial tensions and catalyzed racial harassment, punishment, and misconduct on the part of police and other law enforcement officials.
I lived in Europe during the time of the Charles Stewart murder case. I was troubled by the story as soon as the details were learned. It was a tragic murder, an act of loathsome, premeditated violence. Mrs. Stewart was a pregnant white woman who was shot in her stomach. The very thought of this was only comparable to the brutality rendered on pregnant slaves or Jim Crow lynchings where wombs would be cut from the mothers.
There were additionally troubling facts not easily reconciled for me. The alleged killer was black. Supposedly the murderer had brutally shot and killed the pregnant wife, but allowed the husband to live. This seemed odd. It was not that a black man could not kill a pregnant woman, because that was conceivable, although to kill a white woman would not be ignored as it might with a black woman. A person motivated to such violence would seem inconsistent in his malevolence to leave the husband alive. I wondered why the husband did not struggle and why a murderer would allow an eyewitness to later identify him--this act of mercy did not fit with the act of brutality. The two were difficult to *184 reconcile for me.
Charles Stewart claimed the murderer was black. American history has made clear that an accusation by whites of black male violence against white women deserves honest, fair evaluation and heightened scrutiny. Thousands of lives were lost on false claims that the "nigger" did it. I concluded that it seemed most logical that the husband had orchestrated the murder. From the limited amount that was learned from Perry Mason as a child, and, as I had not yet gone to law school, knowing little more than what is described, I wondered about the value of Mrs. Stewart's life insurance policy. Most blacks that I spoke to had similar leanings. It was curious why the Boston Police Department did not consider the same.
Perhaps most tragic about this false claim was that the police had charged William Bennett, a black man with the crime after a "massive police search for the black attacker." Charles Stewart identified Bennett in a police lineup. In a later lawsuit against the police, Bennett accused the Boston Police Department of conspiring to violate his civil rights by threatening witnesses into falsely identifying him, and by threatening to plant evidence and drugs in Bennett's girlfriend's apartment to coerce her into testify against him. Were it not for Charles Stewart jumping off a bridge and his brother's confession, Bennett might be serving his fourteenth year in prison.
3. Susan Smith
Stereotypical and negative media representations of minority youth, particularly African American young men . . . become difficult to overcome . . . in the minds of people who believe they are accurate portrayals of African American youth and men. An example of negative media representation can be found in the case of Susan Smith, the South Carolina mother who accused an African American man of car-jacking her car with her children inside, when, in fact, it was she who murdered her children by drowning them in a local lake.
The nation was gripped a South Carolina's woman claim on October 25, 1994 that a black man, between the ages of thirty and forty with a medium build, car-jacked her automobile, taking her two sons with him. Law enforcement agencies from throughout the United States became involved in the tragic case. The story made headlines throughout the world. The FBI was involved in the "hunt" for the suspect. Susan Smith was surely being honest when she revealed, "I can't even describe what I'm going through. I mean, this--my heart is--it just aches so bad. I can't sleep. I can't eat. I can't do anything but think about *185 them." In response to her plea for help, the nation responded, offering money, search teams, and sophisticated police support, as the FBI, "on day five, brings in a highly sophisticated computer to focus on leads." Suspects were detained, literally from across the railroad tracks.
Yet, it was Susan Smith who "strapped her two young children in her Mazda Prot'g' and rolled it into a lake." According to reports, it was "nine days in 1994 before she broke down and admitted the truth." Her case is matched in some ways with the bizarreness found in a case of a San Antonio, Texas woman who claimed that a black man set her afire and robbed her. Sheriff Wells, however, the lead investigator in the Smith case, seemed to show an enlightenment not present in either the Till case or that of Charles Stuart's investigators.
4. Jessie Anderson
On April 21, 1992, Mrs. Jessie Anderson, age 33, was brutally stabbed twenty-one times in the head at a Milwaukee Mall. Anderson's husband, Jesse, claimed that two black youths accosted them at the mall's parking lot, leaving a sporting knife in him and fatally wounding his wife. Anderson's claim stirred local racial tensions, as undoubtedly it was meant to do. His claim was not unintentional. Milwaukee police searched for a suspect matching Anderson's description. To support his story, Anderson produced a sports hat, not uncommonly worn by teenage African American boys in Milwaukee, only it was later revealed that he had purchased the hat from a young man in the mall the day of the stabbing. Anderson was convicted of the murder after the young man who sold Anderson the hat (straight off his own head) realized that he was being implicated in the murder.
Most bizarre in each of these cases was the reliance on race to target attention away from the true murderers. That race itself is evidence in such cases is a daunting proposition. Leonard Greene characterizes this as "that sinister black man sure does get around." Greene's observations provide glimpse into how we as a nation have struggled with "nigger." Greene captures the synonymy between blackness and "nigger image," he calls him the "black phantom." He suggests, "the black phantom is a work of fiction, a fabrication *186 contrived by minds that border between racism and desperation. When a white criminal in trouble collides with the law, there is no better way out than to blame a black man." The alibi works according to Greene because "it fits an image held by much of America." Indeed, it is not that the Smith, Stuart, Anderson, or Milam were so believable. Their stories were pathetically contrived, but America believed because "it wants to believe." The potency of "nigger image" has survived like a fine, but sturdy antique, winding its way from slavery, through Jim Crow, past the Civil Rights Movement, through the 1980s and 1990s. Does "nigger image" live in the new millennium? To be sure, it does.
D. Interracial Violence: Rap, Race & Gender:
Kennedy persuasively argues for context to be at the center of discourse about the N-word, rightfully pointing out the myriad of expressions and uses which surround the word, along with the diversity of those who use it. But his discussion of blacks that use the N-word in drama, comedy, and rap music suffers from some very serious flaws. Here he seems to assume that blacks could not equally harm other blacks or themselves through the use of culturally emasculating images. This position neglects intra-group differences according to gender, sexuality, class, age, and education, while embracing the essentialist perspective that there is no diversity within groups--a position that most often ignores women. Surely, rap artists and comedians do not speak for the entire black community.
Indeed, he overlooks the psychological challenges here for whites, ignoring several hundred years of legalized discrimination, violence, and racism that has accompanied use of the N-word by white Americans in plain view of the law. The problem with "nigger" is only partially addressed by responding to its victims. To actually study the causes of why people use the word and the power it wields requires reaching beyond rhetoric and sensationalism. In doing so, it is not only logical, but also imperative, to focus attention on the users (whites, blacks, and others) and ask questions that would lead to understanding. For example, why does "nigger" possess such a lasting power in the white American lexicon? What significance does the N-word convey? How strong of a word is it for white Americans? Why do they use it? Do white Americans view the word *187 as harmful? If they believe that it is harmful to its recipients, why do they use it? How do whites feel after using the word? Why, as a society do we need what is conjured by the N-word? In what ways have we as a society relied upon projecting "nigger" as an image?
Professor Kennedy challenges his fellow black Americans to "get over" the hurts inflicted by the word and leave its emasculating powers behind. He refers to the N-word used in university settings as "rude but impotent." In the final chapter of the book, entitled, "How Are We Doing With Nigger," he suggests "there is much to be gained by allowing people of all backgrounds" to use the N-word, and "yank nigger away from white supremacists." By doing so, Kennedy foresees a day when the N-word will be transformed from a "negative into a positive appellation." But at what cost to racial awareness and understanding should we conduct such a social experiment? The truth is, the use of the N-word is disruptive in many contexts, including some of those in which Kennedy frequently points out as intra-cultural examples in rap music and jokes.
Kennedy opens Nigger with a chapter entitled: The Protean N-Word. Kennedy provides a rich sampling of jokes, comedic routines, rap lyrics and even statistics on the frequency of "nigger" in legal cases, informing us that in a Lexis search, "nigger" emerged over four thousand times. However, the frequency of the word's use only provides us with an interesting fact or detail. The fact, unstudied, unchallenged, unanalyzed is simply a number on a page, lacking content, context and meaning. We come away understanding very little if one simply investigates alarming statistics without exploring what they mean to his or her society. Fanon observes, 'what matters for us is not to" collect statistics, "but to find their meaning."
Although Kennedy reminds us that blacks use "nigger" too, in fact asserting that "nigger" is fascinating because of that, he does little to explain why. For example, although he includes an excerpt from a Richard Pryor routine, where the comedian uses the N-word, Kennedy chooses not to inform the reader (in the same passage) that years later, Pryor denounced his own use of the N-word. Pryor remarks:
I left [Africa] enlightened. I also left regretting ever having uttered the word nigger onstage or off it. It was a wretched word. Its connotations weren't funny, even when people laughed. To this day I wish I'd never *188 said that word. I felt its lameness. It was misunderstood by people.
The fact that Pryor used the word and stopped later may not seem interesting. However, Pryor's reason for doing so would seem as important to share with readers as his jokes.
Kennedy correctly informs his readers about the multiple uses of "nigger" and that its use has been embraced by some African Americans. Were the word only associated with racial animus, he argues it would not be worthy of "extended study." Professor Kennedy tells us that "nigger" has been used to "lampoon slavery . . . poke fun at lynching" and decry voting prohibitions. However, these references are treated in a page of text, in contrast to multiple pages devoted to chronicling jokes, comic routines and rap lyrics. Kennedy seems more occupied with variety than with complexity. The reader is left no better informed about the psychology or political force behind African Americans retooling the word "nigger" as gays have done with "queer" and recast it into a new discourse, "queer theory."
The question of language is too complex to hope to analyze it in a few pages. Kennedy does not substantively critique African American use of the word; he simply reports that it happens. Sadly, the recitation of facts leaves the reader uninformed about the complexity of "nigger" and African Americans. What interests us here is African Americans confronted by and readapting a haunting term. Fanon asked the question in connection to Africans and their fondness for French, but it has significance here. Why, he might question, are some African American rap artists comedians, and others so fond of using "nigger?" Although this question is substantively unanswered for us, greater attention to the diversity of blacks and the "African American experience" might reveal black male emasculation, inferiority complex, and sexism within the African American community.
*189 1. Claiming
Kenji Yoshino writes about claiming, covering, adopting and the various ways disenfranchised groups, particularly gays have adapted to, fought against, and "covered" to resist or overcome discriminatory practices and pejorative references. Faced with discrimination, "othered" groups adapt to overcome their particular type of oppression, exclusion, or rejection. Through the adoption of the term "queer" for example, gays have turned a spurious word on its head, and reduced the term's venomous effect. This act of claiming redefines the word and shifts its political aspects, arguably diffusing the term sufficiently that members of gay communities, typically threatened by the term can be more relaxed when the term is uttered. Kennedy proposes the same with "nigger." He argues that perhaps we are on track with diffusing "nigger" through comedic routines and rap music. Through these venues, he argues, African Americans have offered a different version of "nigger"; one that can avoid leading to victimization, but rather display artistry and multiple meanings. What are those meanings?
Arguably, African Americans are not quite there with reclaiming "nigger" as gays have done with "queer." Perhaps part of the reason for this may lie in the fact that race is the divider, although both terms have been used in the commission of violent acts and spurred hatred. Perhaps "nigger" is a bit more potent because of its direct and exclusive target. In this way, all ethnic groups can have a "queer" population that builds a coalition. Legal academics of color, including Pamela Bridgewater, David Cruz, and Darren Hutchinson, write and speak about "queer theory" utilizing race as a subset of a necessary dialogue. Yet, "nigger" is not a word that others voluntarily take on. Indeed, it was always meant to be black, but with horrible exaggerations as discussed supra. If "nigger" simply meant black, without other added characteristics, probably many would want to call themselves "nigger" (i.e., if it meant intelligent, industrious, creative, spontaneous, beautiful, dignified, etc). Instead, "nigger" has meant black plus, indolent, lazy, oversexed, aggressive, deadly, heathenish, and immoral. "Queer" also lost some of its potency with gay men and women "coming out." This act of defiance placed a face on homosexuality that revealed our neighbors, cousins, siblings and friends. "Nigger," on the other hand, has always been out of the closet in that way. It is a fantasy that no matter what an individual African American might have achieved, he or she could still be considered nothing more than "a nigger." Of course, the immutable characteristics of blackness and its historical association with "nigger," leaves most detectable African Americans without a closet to enter. Thus, while other subordinated groups might yet "drive while . . ." it does not necessarily translate into random police stops and profiling.
"Nigger" seems to have an immutable quality that cannot be found *190 elsewhere. Moreover, it seems that the move to politically use queer had an agenda, and perhaps America was more sensitive for opening such a dialogue. AIDS was embraced as a devastating disease, in a way in which black loss has never truly been embraced. It was a time when admitting to having a gay person in one's family was far less shocking than for a white person to claim black relatives (compare the reaction to Newt Gingrich's sister coming out to the Jefferson family's reaction over Thomas Jefferson's black progeny). And while there has been some power it seems in reclaiming "queer" other ethnic groups have been far more reluctant to normalize incredibly offensive slurs such as "kike," "wop," "wetback," and others. For them, and as well for blacks, perhaps the history of brutality is too near, and perhaps too pervasive.
Randall Kennedy's Nigger was a starting point in a dialogue about creative or empowering uses of "nigger," however, blacks have been saddled with promoting other causes, including education, employment, meaningful voting rights, and housing. On the other hand, blacks have fought against media misrepresentations, hate speech, cross burnings, land theft, and racial profiling. It is difficult to develop a psychology where one laughs about being called a "nigger" during a racial profiling street stop, while going to school, or during a cross burning.
Arguably, through blacks' very use of "nigger" there has been some cultural appropriation of the term, as it was a word developed not by blacks, but by whites with a very specific political agenda. However, this now-shared product is the unfortunate byproduct of one of the most loathsome periods in American history, and has steadfastly maintained its potency. However to assume that all African Americans use the word in some healthy fashion is to presume too much and scrutinize too little. African Americans are not immune from embracing self-denigrating images or self hate.
Some question whether "nigger" can be a slur if other blacks use it. Arguably it can, just as sex discrimination can occur if one has an employer or supervisor who happens to be a woman, but who engages in discriminatory conduct. The victim's affinity with the perpetrator does not lessen the injury or harm. One assumes that a woman would choose not to harm another woman, however, such a presumption removes human frailty from consideration. Throughout history men have hurt men, and women have done the same. Gender affinity is no excuse for harm, as race is not. A discriminatory supervisor is not immune from legislation proscribing sex discrimination. Likewise, African Americans can be harmed from discrimination imposed intragroup.
2. Rap
The adoption by some blacks of "nigger" is a fascinating evolution, however, the reader of Nigger is hardly empowered with information about the psychology of this journey for African Americans after traveling through the section of chapter one where the topic is addressed. It seems impossible that the enslaved would leave antebellum conditions completely freed of the psychological chains that bound them for centuries. Indeed, Painter describes *191 that even Sojourner Truth had unwittingly and unknowingly embraced elements of her enslavement. Painter writes, "Sojourner Truth, recalling herself as a slave, realized that she had been incapable of separating [her master's] interest from her own, even when serving him meant depriving her own children and setting herself against her fellow slaves." Painter describes this as "slave mentality," noting that it does not "appear in a vacuum." Rather, she argues, slave mentality is marked by a "lack of self confidence, personal autonomy, and independent thought, a sense of one's own insignificance in comparison to the importance of others, a desire to please the powerful at any cost, and, finally, a ferocious anger that is often turned inward but can surge into frightening outbursts." Painter describes these conditions as precisely the traits of one who has been victimized.
Ironically, some of these conditions appear to mark some of the more flamboyant of rap artist who frequently use the N-word. Clearly, not all rap artists use the N-word, and even some that choose to do so appear to limit its reference. However, others embrace the term, suggesting that it is a term of endearment and connotes a brotherly connection. They make inconsistent distinctions between "nigga" and "niggaz" and "nigger," distinctions not wholly recognized by those outside of the rap industry. Nonetheless, their music is often passionately angry, intensely sexual, in a most brutal fashion, and speaks to money, sex and cars being demonstrative of power, and that power is conveyed in videos boasting of available sex, bouncing automobiles, and jewelry studded with diamonds and other stones. In a recent sampling of lyrics, one notices not only the anger and violence, but also sexual subordination and violence against women, as discussed infra. In this light, contemporary artist who strongly embrace the use of "nigger" appear more in profitable minstrelsy than independent artistry. Rap is a billion dollar industry, and sadly those who purchase "nigger" in the newly redesigned black signature, are perhaps buying the same old image, only now blacks themselves dress it up. According to some statistics, over sixty percent of those who purchase this brand of rap music are whites. Further, rap is not an exclusively black enterprise as music moguls, most of those who successfully marketing rap music happen to be white.
Yvonne Bynoe, lawyer and former entertainment industry executive, expressed her shock and dismay at the image of blackness conveyed through nigger in rap and exported to South Africa. She recalled, "nothing prepared me for the distorted viewpoint that most Black South Africans had about Black Americans based on the narrow range of rap songs, music videos and American *192 television shows that they voraciously consume." As most South African youth lack context about the legal history and social struggle of blacks in America, they have little awareness about what "nigger" conveys; it is out of context. Bynoe offers a unique perspective about globalization and culture. She describes her shock at a young scholar in her travel group being greeted with "What's up, my nigger?" Although their trip to South Africa provided the unexpected opportunity to discuss the everlasting sting of "nigger," most disappointing was the prevalence of an image of "nigger," the rap entertainment industry exports globally. This marks, according to Bynoe, an additional form of exploitation.
3. The B-Word Comes Next: Misogynation in Rap Music
Not all rap music is misogynistic. However, that which boldly uses "nigger" or "nigga" or "niggaz" as its mode of referencing other blacks, often uses "bitch" and "ho" as well to represent women. Cole and Guy-Sheftall suggest that "the frequent characterization of Black women as "ho's" and "bitches" along with the sexual posturing of Black men, seems to have become generic and all too acceptable in rap music, especially California-based "gangsta rap" and Miami-based "booty rap." Blacks have demonstrated a complicity in the perpetuation of stereotypes about black women, including "woman-as-whore stereotype." The rapper Too Short introduces a song explaining, "this here song is dedicated to any nigger who ever in his life got his [penis] sucked." He further advertises in the song that such a performer is what he is looking for, a woman that will have "a nigger jumping up." He concludes that he tells the "bitch" to turn away from him. Presumably this is so that he no longer has to look at her.
Again, perhaps devaluation of black women in connection to rap and nigger would be meaningless if in fact, black women were valued within the greater society and if the music itself did not further contribute to the "nigger image" developed centuries before. The promiscuous black woman of the slave plantation has been replaced by an image equally violent and harmful, cast by black men and supported through a global entertainment industry. To be sure, Too Short is not alone in his vulgar, but normalized representation of black women. Ice T, Ice Cube, Dr. Dre., Snoop Dogg, N.W.A. (Niggas With Attitude), Slick Rick, Jason Lewis, UGK, and many more contribute to the denigration of women. Should African American women ignore the "nigger woman" stereotypes and violent imagery represented in black males' music and videos simply because they are black? Of course not, "but a critical discussion of the gender politics of the music that in profound ways defines the hip-hop *193 generation . . . opens up the possibility of a long overdue cross generational dialogue."
Part V: The Wounding Power of "Nigger"
We never had any trouble until some of our southern niggers go up north, and the NAACP talks to them, and they come back home. If they would keep their nose and mouths out of our business, we would be able to do more, and we'll enforce the laws of Tallahatchie County in Mississippi.
A. Why Does It Wound?
"Nigger" was the word kissing the air as families were auctioned throughout the American South. It hovered below black lynched bodies and accompanied civilian and police brutality against blacks throughout the last century. It was the word used by Sheriff Clarence Strider each day during the trial against two white men accused (acquitted, but later confessing to) brutally slaying fourteen year-old Emmit Till. Neither man ever served time for the murder. Sheriff Strider, the town's law enforcement official, greeted black court reporters and Till's mother each day with, "hello niggers." On college campuses across America, whites have used the N-word to intimidate, bully, and encourage the departure of their black classmates. That blacks could only be "niggers" justified their compromised voting status, lack of legal rights, inadequate schools, and limited freedom.
But why is "nigger" perhaps the most explosive word in the American vernacular? How did "nigger" become synonymous with African, coloured, negro, and black? Why, after centuries of use by almost every ethnic population in the United States, does it continue to wield surreal power? Why are black women the ignored victims of its use by white and black men? Even Randall Kennedy fails to acknowledge black women in his analysis on the term and its targets, with the exception of conflicting anecdotal examples. Perhaps the power of "nigger" is located in the essence of the unshakeable imagery it evokes and the disappointment experienced by its targets that after centuries of investment in America, their collective marginalization persists.
To illuminate, consider first that part of the N-word's wounding power emanates from the images historically positioned aside it: the shiftless, lazy, and unmotivated person. This indolent straw person is always uneducated, disinterested in learning; she is untrustworthy, manipulative, oversexed, unappreciative, irresponsible, unsaved, and disloyal. Her companion is the criminal-minded black man who equally possesses the aforescribed traits, but also possesses a weakness for harming white women. As a result of their perhaps *194 genetic predisposition to these traits, their citizenship is limited or outright denied.
Second, the N-word, as with any pejorative label, locates its power in shaping the target's otherness or second-class citizenship. In this way, she is reminded of her "outsider" status. For black Americans, the outsider status has a historic as well as a contemporary dimension. Indeed, slaves, some of the earliest to settle and labor on American soil, were denied citizenship. This historical aspect of blacks' otherness is accepted by most as a tragic, dark mark on our nation's history, one that has yet to be fully appreciated or for which even an apology has been issued. The N-word could perhaps be more easily shrugged off by blacks were their collective contemporary citizenship or inclusion in America more obvious. If discrimination of African Americans were a relic of our past, rather than a part of the present, and likely future, "nigger" would no longer symbolize or trigger notions of second-class citizenship. However, housing segregation (even in diverse urban cities), disparities in pay, political disenfranchisement, increasing incarceration rate, and dilapidated schools in inner-city neighborhoods remind many of a divided nation where African Americans are less valued as citizens.
Third, no counter insult or label exists for the N-word in the American lexicon. Why is this? "Nigger" magnifies the marginal status of blacks, a position politically and socially unshared with their white compatriots. In this way, the word has significant class as well as racial dimensions. It is a term used in the United States to inflict pain among those deemed unworthy of citizenship and full inclusion. Anti-white pejorative terms lack the significance and power found in the N-word because they cannot hint at the disaffection of the nation-state. Rather, they might cause insult, but evoke an image far different from that of the "nigger," indicating instead, power, dominance, and control--images that in the United States hardly cause embarrassment, shame, or humiliation.
Nevertheless, were such words to have existed, the physical punishment for using it could have caused severe punishment when one considers how far less stinging orations inspired lynchings.
Fourth, "nigger" is not transitional, nor does it bear a rational relationship to its targets. Very high-achieving blacks, including some of those identified by Professor Kennedy, have experienced the sting of "nigger," despite their success, intellectual acumen, or demonstrated loyalty to America. In this way, ill-meaning whites (even those far less educated) reminded them that notwithstanding individual achievement, they were yet outsiders and marginal. "Nigger" is a fixed, illusory reality in the American imagination at once synonymous with black, negro, or colored identity. Given its interchangeable relationship with descriptors for African Americans, its targets cannot overcome *195 its association just as they can never overcome blackness itself. "Nigger" carries an immutable quality.
One cannot overcome "nigger" status by even individual achievement. Indeed, how can one ever really overcome something that she never was? Herein lies a significant component of its wounding power; "nigger" transcends group identity and can be fixed even on the individual who works tirelessly toward inclusion, achievement, and assimilation. Moreover, as all scapegoat labels intend to inflict some modicum of guilt, one carries the weight of false association with all the ills besetting her state and nation.
Fifth, "nigger" penetrates the veil of assumed kinship, friendship, and camaraderie. While anger is often perceived as the primary byproduct of an assault with a racial epithet, it may be secondary to the hurt and disappointment experienced by the attacked victim. Dashed expectations surely contribute to the feelings of disappointment. Consider, for example, the disappointment of black servicemen and women who returned from our nation's wars only to be jeered by whites and excluded from parades celebrating the heroism of our veterans. Commentators documented the frustration of black sports heroes, writers, and musicians often booed or belittled at home in America and yet celebrated abroad. It is an incredible challenge under such circumstances to stay peaceful, committed to racial unity, and open to reconciliation. Yet, if blacks are to be hopeful about racial progress in America, then they are ever positioned to be emotionally vulnerable to their fellow white classmates, colleagues, and citizens.
B. The N-Word & Narrative: From The Mouths of Babes
Several years ago, when my daughter was only three years old, her four-year old, white classmate called her a "nigger" in front of a class of Barney and Kermit-loving pre-kindergartners. My daughter surely looked perplexed, as the N-word was not a word used in our home, nor could it have possibly been heard over a television program (at least in her house), as we did not watch television in our home. Her classmate went on to explain that "niggers are black, stupid, nasty, and mean people, and we won't play with them." With that my daughter was pushed aside and suddenly abandoned by children who the day before were probably her bosom buddies. Prompted by the arrival at our home of a close family friend, who happens to be white, my daughter began to weep and told her new "race" story while tears streamed down her cheeks. She pushed herself against a wall, almost as to remove herself, hide from the embarrassment, or perhaps simply to show her fear. It did not matter that at the time she attended *196 a Southern school; I had experienced that same type of trauma in the North, only I was six when my first assault with the N-word occurred.
Among many considerations opened by my daughter's experience were questions about what prompted an otherwise probably pleasant little girl to act in such a vile manner? How had she come into contact with the word? How did she come upon its definition? Was the definition explicitly expressed to her or inferred based on other language and context? Had there been a crisis in her family where the N-word was then bantered about? Why was my daughter (or any child for that matter) the target of racial scapegoating? What purpose did it serve to target my daughter?
I was curious about how my daughter's teacher responded; decades prior, my teacher responded by sending me to the corner of the playground to play by myself. That powerful experience was one of the few memories that I have of *197 my early educational experience. It helped to shape my understanding of how people affiliate and draw lines of solidarity along racial lines. For students of color in predominantly white academic settings this can lead to considerable isolation, often exacerbated by the lack of faculty of color employed by the school or in the school district.
Of the many possible ways that my daughter's teacher or I could have responded, the least reasonable would have been to obsess over the "pitfall" and "perils" of addressing the situation. Indeed, one of the great political and social gains to emerge from America's civil rights movement was the freedom to articulate the pains caused by racial discrimination and hatred. Although sometimes at one's own physical cost, the unveiling of hidden racism caused our nation to reflect on its hypocrisy and the maintenance of separate (and unequal) societies. These narratives liberated victims or racial injustice, while also providing evidence that harms had been committed and that the social order disrupted. The retelling of the story can be equally powerful and useful, as it provides an opportunity to educate broad audiences.
However, Kennedy's passionate warning to readers about the perils of fighting the N-word's use might ultimately discourage dialogue rather than inspire social discourse. Indeed, his position hovers on the dangerous as it encourages the silence of those harmed (who may already be situationally vulnerable--hence the racial attack). He argues that our racial progress "begets new problems, and ["nigger" ] is no exception." Among these problems he suggests are the "overeagerness to detect insult," "unjustified deception" by blacks, "the repression of good uses of nigger," and "overly harsh punishment" of those who use the word "imprudently." While these issues deserve careful consideration in a more thorough analysis on verbal racial assaults, conflating them proves a disservice to an informed dialogue on racial epithets. Among other considerations, here the author overlooks the profundity of racism in America that would allow false claims to thrive (i.e., but for such situations being entirely believable, people would pay little attention to them). Moreover, Kennedy fails to take into account the overwhelming number of cases where racial harassment occurs but is never reported. This omission further misinforms what is probably a very broad audience reading his book.
*198 Kennedy leaves little room for dialogue on situations similar to my daughter's experience. In an attempt to highlight malice and insensitivity on the part of black Americans who exploit racial sensitivities, his effort overshadows the psychological harms caused by racial assaults using nigger that affect blacks and whites. In an effort to remind blacks that there are "pitfalls" and dangers to fighting the N-word, Kennedy perhaps misses the point of social responsibility on the part of white Americans. He offers accountability only for blacks by admonishing those comparatively few that have captured media attention through false claims of racial harassment.
Kennedy's position offers neither accountability for whites nor any psychological relief for blacks. In fact, Kennedy's approach in his third chapter seems rather disingenuous as it leads with examples of black women lying about racist attacks. Kennedy gives a harsh lashing to these women, suggesting that racial progress in the United States is severely set back by their misdeeds. He argues, "of all the things that have hurt the campaign against nigger-as-insult, unjustifiable lying and silly defenses have inflicted the most damage." One might think, based on his reading, that America's race turmoil of the past two decades lies squarely with black teenaged girls.
While Kennedy acknowledges the discomfort among those targeted by use of the N-word, his proposed formula for addressing the repercussions of bigoted speech: "just heal," is tantamount to a doctor telling a wounded victim to take two aspirin and call her in the morning. This approach overlooks the context in which verbal attacks using "nigger" occurs. It usually accompanies violence of some sort, public embarrassment, and humiliation. To have my daughter shrug off her experience and pretend that her life had not been transformed (because it had--race would now matter to her), would have been imprudent. Equally unwise would have been to leave her with the impression that somehow she embodied what her classmate accused her of being (conveyed through silence), or tell her that the word itself was no big deal and that no one really believes those things.
"Nigger" is a fantasy, developed over the centuries to reify race categorization and the racial supremacy of whites, while reminding blacks of their ever-subordinate position in the United States. The N-word itself, as popularly used, has little to do with the substance of its actual definition or etymology. Instead, we live with the implicit reality of "nigger," even when the target of such derision seems the antithesis of the word itself. Thus, a child such *199 as my daughter, who at three was in an advanced class, could write her name, form written sentences, and had begun to read, could be made to feel somehow less than a citizen in her classroom and school. She did not feel less capable than her classmates, but rather she began to recognize that her world (school) accommodated the myth and perhaps provided the fertile soil for its growth. "Nigger," for her, was an unfair blow that told her she was an outsider.
An image had been projected upon my daughter that perhaps could have been explained by the absence of things. Her school simply stood as a microcosm of a larger social order. There were no other black children at her school, and beyond my efforts to donate artwork to the school, only white children and animals were on the walls of most of the other classrooms. Books other than those provided by her parents almost always exclusively celebrated white children and their families, as if blacks did not live in America, could not be found in its churches, streets, or even in its kitchens. As my daughter attempted to negotiate the boundaries of race, she began to ask questions about whether black and "nigger" had the same meaning to white people. She wondered aloud whether pictures of blacks were left out of books with white families because they were afraid that the "nigger person" would appear and scare the little white children and their parents in the stories? She questioned whether "nigger" is forever, or would it go away someday? What do white people do with "niggers?"
Did it matter that these were little girls in this one-way exchange? Would my daughter's emotional and psychological response have been different were she a boy? How would she feel about playing with white girls in the future? Would the little girl have approached my child with the same expression if she were a boy instead of a girl? Would it have changed the teacher's response? Would my response have been different? Should I have forewarned my daughter about the possibility of racial attack with the N-word? By doing so would I have been stereotyping?
My response, to comfort my child, discuss with her what race, racism and "nigger" mean, talk with her teacher and spend time in the classroom reading books to the class would have probably been the same. Arguably, with this particular teacher, her response would probably have been similar, although, she shared with me that she was never prepared through professional development classes or in her academic training to handle such situations. The more sensitive long-term questions were how this experience would shape my daughter's view of herself and how her understanding of female relationships across color lines would develop. Had the barrier of sisterhood between white girls and black girls been established in her mind after this incident? Was it already there for her classmate? Would future incidents occur with other white female classmates that would distinguish my daughter in a negative way and how would future teachers respond?
*200 "Nigger," signifying dirty, indolent, lazy, and imbecilic was not something my daughter could achieve around or overcome on her own, as she never possessed any of those characteristics. It stood as a myth not only in her reality, but also for millions of others. Professor Kennedy largely overlooks this mythical reality, although those pejorative images were part of a recognized arsenal of terms historically associated with blackness, which in turn translated to "niggerness." Arguably, "nigger" and black were, and, among some, continue to be, synonymous. Over the centuries, that imagery fueled notions of inferiority among blacks, regardless of age, social position or intellectual achievement. For whites, on the other hand, it served to elevate their social, political, psychological and moral status. To further support this illogical association, scientific explanations were developed to give credibility to such stereotypes and images, most notably through eugenics. The political force behind the eugenics movement would lead to the sterilization of thousands of black women (for fear that they would propagate), and indirectly justified the exploitation of blacks through inadequate schools, housing segregation, and economic exploitation.
As for my daughter, according to her teacher, she was one of the most intelligent and thoughtful children in her class. Her teacher commented that she was "rule oriented" and was focused on following directions and demonstrated good manners. Not surprisingly, "nigger myth" does not draw its strength from reality; it has never truly relied upon reality. Indeed, biological explanations used to support notions of differences between blacks and whites would be given short shrift today, but were common only decades ago. "Nigger-myth" is a race fairytale that although known as false becomes perpetuated overtime and passed on like family china.
C. Big Girls Don't Cry?
At the center of the Harvard Law School controversy last year was a *201 "piggy-back" e-mail sent to a black female student who complained about the use of "nigs" in an online summary of an infamous 1948 Supreme Court case, which involved restrictive covenants in housing contracts. The student who posted the original note asked "Nigs buy land with no nig covenant; Q: Enforceable?" After the female student raised concern about how the blacks in the case were described as "nigs," an anonymous e-mail was sent to her. In that communication, she was chastised to "work hard" if "you, as a race, want to prove that you do not deserve to be called by that word." Ironically, the very recent efforts of black students at Harvard Law School to receive a legal education without the disruption caused by racial epithets hurled in their direction resembles that of an era in the not-too distant past. Its use has accompanied physical and emotional violence, which inevitably leads the disruption of social order and causes pain.
Matthias Scholl might certainly have been aware of the racial tensions caused by the original e-mail (as the incident was discussed in classes and comments appeared in the student paper). Nonetheless, he sent a communication to his classmate, advising her to work hard and prove to him that she did not deserve to be called a "nigger." Implied in his anonymous communication to her was the assumption that blacks could be judged as a group, are lazy, and do not work hard.
What informed Mr. Scholl that he had the authority to impart such judgment or that he should to his female, black classmate? How would he judge when his colleague and her people no longer deserved the punishment inherently and intentionally inflicted by the epithet? What led him to believe that his comments were welcomed? Perhaps he thought he was being helpful, attempting to give the student sage advice about herself and other black people. Although they were classmates, the tone of his e-mail implied a sense of superiority and inferred his black colleague's inferiority. His message, while certainly disruptive, and painful to the victim, especially shortly before final examinations, is nonetheless informative for us all.
Black students, professors, and the Society of American Law Teachers have expressed their concern and frustration, with white faculty members awkwardly stepping into the post-"nigger" racial fracas. One professor, Charles Nesson, proposed a mock trial where he would defend a white student's use of the N-word in a communication to his classmates. Another law professor, David Rosenberg, announced that "blacks have contributed nothing" to torts theory, nor does black studies or critical race theory "enhance understanding" of the discipline. These among other incidents have led black students to assert that *202 Harvard Law School promotes a hostile and unwelcoming environment.
Because law schools can be enormously stressful environments, bouts of depression, anxiety, and frustration are not uncommon aspects of the law school experience. The pressure to demonstrate intellectual capability, compounded by an overwhelming sense of competition with peers, and feelings of isolation, can be debilitating. And, law schools are in a new space; the more diverse the law school's environment, the more difficult it becomes to reserve intellectual excellence (or even competence) as an exclusive, white-male space. On the other hand, the myths of black inferiority, incompetence, and slothfulness are shattered and thus a social paradigm that perpetuates notions of white supremacy slowly falls apart. Feminist legal scholars have increased our understanding on this point with the integration of women into the legal academy.
Mischaracterizing the national or even university diversity dilemma as a black issue or "the women's problem" removes attention from the extent to which it is a white problem. Said differently, our society relies upon "nigger" to buttress white insecurity and fear. Kennedy might likely disagree with me on this point. The recent Harvard Law debacle, and other racial incidents at universities and schools across the United States, demonstrate not only that words have the power to wound and deeply offend, but also that a younger generation of white Americans are willing to use epithets and racial stereotypes to achieve those purposes. In reality, "nigger" does more than offend; it castigates blacks, reminding us all that in spite of African Americans' several hundred years of service and servitude, we are not all brothers and sisters under the American flag, united for liberty and justice for all. The wounding or even killing power of the N-word translates equally in America's colleges and universities, places where we would hope for ideals of "good citizenship" to be in constant action and revealed in faculty and student conduct.
*203 In the context of "nigger," whites are aware of the betrayal, indignity, sting, humiliation, fear and casting conferred by the N-word's use, and black are aware that they know. Why, if blacks know about the game of "nigger," would they continue to be offended by its use Kennedy asks? Critical race scholars Mari Matsuda, Charles Lawrence, Richard Delgado, Patricia Williams and others comment on the emasculating power of racial epithets. The wounding power of "nigger" may be derived from the physical violence and social castration that historically has accompanied its usage. "Nigger" reminds us of who has citizenship and who does not.
Scholarship on hate speech in large part responded to racial attacks on college campuses across the United States in the 1980s and 1990s, wherein students, many of them black women, were verbally assaulted. The N-word (as to which it is euphemistically referred) evokes fear, and it accompanied violent rampages in the United States, assaults that ended in lynchings of men, women, and children. There is a power, purpose, and pressure in a tense environment to allow oneself to "let go." This "letting go" process can allow one to project his fears and inadequacies on others, a scapegoating of sorts on those perceived or actually more vulnerable. Once freed of his own anxieties, he can walk away and wrap himself in the First Amendment, while the object of his aggression is left to suffer the repercussions of his blow and compounded anxieties. This, perhaps the crudest form of engaging with another human being, requires dehumanizing the other while assuming a posture of superiority.
Part VI: Conclusion: Commercialism, Censorship, and Sensationalism: The Value of Exploring "Nigger"
Heretofore the work of burlesquing and caricaturing [was] performed by men with white bodies and blackened faces. But recently, to our astonishment and disgust, we learn that men, naturally black, have been induced through ignorance, lack of principle or sheer cupidity, to represent their own degradation and that of their unfortunate race.
The blacks have a song which says, I can't believe what you say, because I see what you do.
Racial hyperbole and drama sells political campaigns, social causes, books, and films. It can be linked to the loss of employment, housing, and even educational opportunities for blacks and, conversely has been a leveraging tool for whites. Like an untreatable cancer, the pernicious effects of racial stereotyping loom out of control; its sickly cell line appears often, and even in the least expected places: pre-schools, law schools, churches, and in government. Race sensationalism stands as possibly the most successful social motivator for moving Americans to action (outside of war). Consider perhaps the most *204 perverse demonstrations of blind loyalty to racial stereotyping and supremacy: lynchings. Figures vary as to the number of African Americans lynched by mob violence in the United States. Although, conservative estimates suggest thousands of lynchings occurred in the United States over the past one-hundred and fifty years, incontrovertible evidence reveals the troubling zeal to which white mobs attacked black bodies, including setting them to flame, removing testicles and other body parts for souvenirs, and even enjoying supper during these disturbing scenes.
Racial demagoguery is not an exclusively white enterprise, however, as the domain of race rhetoric is an open enterprise available to Americans of all hues, ethnicities, and racial groups. Racial stereotyping among blacks can be as debilitating to an individual's self esteem, his or her ability to advance (if prevented by a fellow black engaged in "gate-keeping"), and may compromise healthy intra-and inter-cultural relationships. On the other hand, as Professor Kennedy all too eagerly points out, it can also lead to false claims of racial injustice. It is worth noting that insincere claims of racial injustice survive only through an atmosphere that maintains a constant hostility, therefore giving pause for considering the veracity of such claims.
Another form of black stereotyping is that which relies upon sensationalism for publicity and self-gain. Indeed, history is replete with examples of blacks choosing to profit in crude fashion from the "black experience." Some publicly extol the virtues of assimilation, while pandering to race hypersensitivity (i.e., assailing and even conflating certain realities and exaggerating them community wide): the welfare queen, crack mother, crack seller, and black sexual deviant. Somehow, welfare mothers become central to debates on affirmative action in colleges and universities, rather than those who have benefited from such programs and have ascended to serve the nation as political advisors, university professors, and even judges in the highest courts.
Ultimately, this demonstrates that the black community is itself diverse, and not completely represented by a particular perspective or voice. The multiplicity of perspectives in the black community is a reality, and is generally positive for the betterment and growth of the larger community. Ideas cross-fertilized through dialogue and debate can enhance understanding and lead to the development of platforms to improve the economic, educational, political, and social position of black Americans. Yet, dangers can be found where the embers of racial hatred and propaganda are stoked for audiences motivated to cause political harm, impair social justice, or insight violence (psychological, physical, or emotional).
The common unifying reality for most black Americans is a history of involuntary servitude in the Western Hemisphere. Slavery not only profoundly shaped power relationships in the United States, but also shaped racial attitudes, legal rights, and citizenship status. Biological differences were inflated to justify slavery and ensconce the "centrality of whiteness" within the "dominant social *205 identity," thereby conferring rights and privileges, and establishing an ideology promoting the superiority of whites, and the inferiority of blacks.
Manning Marable's scholarship is insightful on this point. He observes "race . . . becomes 'real' as a social force when individuals or groups behave toward each other in ways which either reflect or perpetuate the hegemonic ideology of subordination and patterns of inequality in daily life." Through this common reality of racial oppression and subordination, carried from slavery by most western blacks, and through the Compromise of 1850, the Fugitive Slave Act, Jim Crow, the Dred Scott decision, an aborted reconstruction plan, racial segregation, and discrimination by blacks in the United States, they have a history which links them, whether they wish to be linked together or not.
There is no hope in breathing new life or meaning into the word "nigger," nor in recasting the word, to lift from its animus and sting, and replace its killing power with neutrality, softness, and a plea for just getting along. To do so would seem virtually impossible in any case, because our racially divided society relies upon the scapegoat imaged in the N-word. Nonetheless, normalizing a hate-provoking epithet, whose meaning embodies dangerous stereotypes and the compromised citizenship of blacks, while affirming the racial supremacy of whites, will not somehow lift our post-emancipation blues and burdens. To the contrary, it promises that future generations will struggle against the projections of laziness, incompetence, indifference, criminality, and promiscuity, even while in law school.
A book of only four chapters, Nigger is accessible and perhaps too easily read, given the legal, historical, and racial significance of its subject matter. Kennedy does not bother to complicate the book with qualitative research, surveys, illustrations, substantive history or the research of scholars who have studied at the intersection of race, education, history, anthropology and sociology. He informs us that through his research in an electronic legal database the frequency of the word's usage in America's court cases, which is *206 insightful, but does very little with organizing the cases, establishing a theoretical framework for analyzing them, or provide us with a substantive historical context. Readers might be better informed about whether the word's frequency in litigation is a more recent phenomenon or not, or if there was a peak during the Jim Crow era. As a result, some scholars, students and others who have read the book wonder: where is the rest of it?
The author's omissions are significant only to the extent that the book may be seen as credible, not for its capacity to educate us, but because of the author, his race, and his institutional affiliation. This is unfortunate and arguably unfair to Randall Kennedy, after all, in this way he experiences a subtle exploitation as well as his book. Perhaps unconsciously, he dons the "blackspert" hat, "[becoming] the impartial, black intellectual, commenting on our still benighted condition and as ready to criticize as commend." His accomplishments are not insignificant, as Professor Kennedy is a respected scholar, educated at Princeton and Yale Law School, a Rhodes Scholar, clerk to the late Supreme Court Justice, Thurgood Marshall, and one of the few African American law professors at Harvard Law School.
However, donning the "blackspert" persona poses its own pitfalls and dangers. For example, one's message can be misinterpreted, exaggerated, or simply used for foul purposes to justify racist behavior. Consider the classic scenario, "I spoke with a black person (usually the new best friend) who said that using the word "nigger" in common speech is okay." This has implications in other social dimensions, including gender, sexuality, religion, and ethnicity. Racial faux pas are writ with the "my best friend is black" defense, which somehow is interpreted as "he says that it is all right, therefore it must be alright and my behavior is not out of line." Ironically, Scholl might have considered his conduct in line with Kennedy's mission.
Perhaps we are not supposed to take Kennedy's book seriously as a scholarly endeavor meant to enrich a broad audience, educate the populace, and advise on public policy (which arguably it attempts to do in the chapters Nigger in Court and Pitfalls in Fighting Nigger). Reflections on the book and its immediate aftermath are particularly timely in light of recent events at Harvard University and its law school.
Kennedy vacillates often on essential legal questions, including whether the N-word and others like it are "mere words." Indeed, his position is not firm, as witnessed during our interview in front of a law school audience in Chicago, on February 15, 2002, where Kennedy suggested that perhaps there should be room for victims of racial harassment who have suffered the sting of racial attacks to sue their harassers. Nevertheless, Kennedy was quick to remind the audience that he could and possibly would change his position on this.
In fact, Kennedy seems to suggests that plaintiffs seeking civil redress from racial insults can burden the legal system and should seriously consider whether *207 they want to engage the judicial system in their plight as they may encounter overwhelming difficulties, including high costs, high stress and significant time delays. While his cautionary advice to victims of racial hostility might be insightful to all plaintiffs in civil litigation matters, he goes on to dissuade victims by reminding us that the First Amendment protects free speech. He also cautions that judges "fear trumped up charges . . . and infringements upon liberty in general, and more particularly, upon that guaranteed by the First Amendment to the United States Constitution."
Racial oppression is a double-bladed reality or like a child's seesaw; what was once up shall at some point come down, and when it falls, it is in a shared space, meaning that at some point each side is affected.

Michele Goodwin, J.D., Boston College Law School; LL.M., University of Wisconsin Law School.