---
Abstract
Excerpted from: Katherine Macfarlane, The New Jim Crow's Equal Protection Potential, 27 William & Mary Bill of Rights Journal 61 (October 2018) (208 Footnotes) (Full Document)
Michelle Alexander's The New Jim Crow is the secular bible for a new social movement in early twenty-first century America. --Cornel West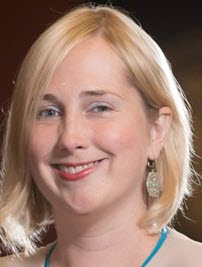 The New Jim Crow: Mass Incarceration in the Age of Colorblindness was published in 2010, and became an unexpected publishing sensation. The New Press, its publisher, originally printed only 3,000 copies, assuming that it would sell about as well as other academic tomes. As of 2014, the book was in its thirteenth paperback printing, and, as of 2016, has sold over 750,000 copies. It has won awards and was a "catalyst" in the NAACP's 2011 decision to call for an end to the war on drugs. Michelle Alexander "became a social justice celebrity, an icon of a cause célèbre."
Though The New Jim Crow reached mainstream audiences, providing sound-bite-ready arguments for prison reform, its thesis is rooted in Alexander's legal career. Before entering legal academia, Alexander directed the ACLU of Northern California's Racial Justice Project, where she "began to awaken to the reality that our nation's criminal justice system functions more like a caste system than a system of crime prevention or control." The New Jim Crow was written with the support of a Soros Justice Fellowship, which Alexander received while teaching at Stanford Law School. Alexander was, until recently, an Ohio State University law professor. She resigned in 2016 to join the faculty at Union Theology Seminary in New York. Alexander explained that "America's journey from slavery to Jim Crow to mass incarceration raises profound moral and spiritual questions," which "are generally not asked or answered in law schools or policy roundtables."
But law schools and law reviews continue to engage with The New Jim Crow. Though its impact reaches beyond academia, Alexander's book is a work of legal scholarship. Over 1,000 law reviews and journals have cited The New Jim Crow. Generally, legal academics laud its thesis, describing as "powerful" Alexander's conclusion that the racial caste system of the post-Reconstruction era has reemerged in a new form today.
Perhaps because it has achieved popularity and influence in the culture at large, The New Jim Crow's influence on the courts has been overlooked. Yet The New Jim Crow is an important work of social science research, and has been treated as an important work by the courts, and by the federal courts in particular. This Article considers its influence on federal litigation, analyzing its appearance in fifteen federal court opinions, most notably in Justice Sotomayor's social justice-infused dissent in Utah v. Strieff. The federal appellate courts have cited The New Jim Crow in two opinions. The federal district courts have cited it in twelve orders.
Social science research has, at times, transformed constitutional law, and equal protection precedent in particular. In Brown v. Board of Education, for example, the Supreme Court relied on social science research to declare segregated schools unconstitutional. Following this Introduction, Part I highlights the social science research canon that played a role in groundbreaking equal protection litigation.
Part II describes what role The New Jim Crow plays in the federal opinions and orders that cite it.
Part III considers whether The New Jim Crow is the kind of social science research that might support an equal protection challenge to race-based differential treatment. The Conclusion states that The New Jim Crow has equal protection promise, but has yet to achieve the kind of litigation success the NAACP's research obtained in its twentieth century equal protection victories.
[. . .]
Citing a book in a legal opinion could be a way of communicating that the opinion's author believes the book should be read. It could also signal that the opinion's author wants its readers to know that she too has read the book. In that sense, The New Jim Crow may be acting as a form of soft law. Though it lacks the formal force of precedent, it can still establish or strengthen norms. To the extent the norm being established is awareness of the racial consequences of mass incarceration, this alone is a noteworthy step in federal jurisprudence.
Still, my study of the ways federal courts have cited The New Jim Crow suggests that there is a self-consciousness to the way federal courts cite the book. They are aware of its existence and its impact, but do not always engage with it in a meaningful way. Aside from an outlier district court opinion, The New Jim Crow has yet to impact a federal case's outcome. As a result, The New Jim Crow has yet to achieve the status of the social science research cited in Brown v. Board of Education's infamous footnote 11.
But perhaps focusing on citations to The New Jim Crow tells only part of its legal impact story. A recently announced project supported by Loyola Law School, Los Angeles, is devoted to providing "free legal representation to individuals with past criminal justice involvement to assist them in navigating and overcoming many of the collateral consequences of conviction with the goal of facilitating successful reintegration into society." For those familiar with The New Jim Crow, this collateral consequences project appears to respond directly to Alexander's most pressing concerns. In one of The New Jim Crow's most compelling passages, Alexander explains that:
Once labeled a felon, the badge of inferiority remains with you for the rest of your life, relegating you to a permanent second-class status. Consider, for example, the harsh reality facing a first-time offender who pleads guilty to felony possession of marijuana. Even if the defendant manages to avoid prison time by accepting a "generous" plea deal, he may discover that the punishment that awaits him outside the courthouse doors is far more severe and debilitating than what he might have encountered in prison.
Once labeled a felon, "you are no longer wanted ... unable to drive, get a job, find housing, or even qualify for public benefits, many ex-offenders lose their children, their dignity, and eventually their freedom--landing back in jail after failing to play by rules that seem hopelessly stacked against them."
If law students are trained to help those that have been incarcerated escape incarceration's collateral consequences, Alexander's work has had real legal impact. The New Jim Crow may result in the provision of legal services to mass incarceration's victims before it breaks down the systems that create the victimization.
---
Associate Professor of Law, University of Idaho College of Law, BA, Northwestern University, JD, Loyola Law School, Los Angeles.