Become a Patreon!
---
Abstract
Excerpted From: Mitchell F. Crusto, Black Lives Matter: Banning Police Lynchings, 48 Hastings Constitutional Law Quarterly 3 (Fall, 2020) (387 Footnotes) (Full Document)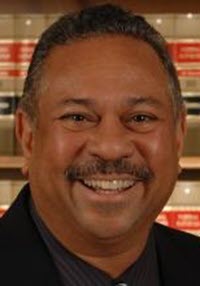 In Louisville, on March 13, 2020, Breonna Taylor, a twenty-six-year-old Black female emergency room technician, was slain while asleep in her bed in her home. Taylor was killed by at least eight of the more than twenty bullets fired by three white male plainclothes police officers who used a battering ram to force open the door while raiding her home pursuant to a no-knock warrant.
In Minneapolis, on May 25, 2020, the media broadcasted a cellphone video of four police officers detaining a Black male who was handcuffed and lying face down in the street. One white male officer continuously pressed his knee to the man's neck, while two white male officers applied their knees to his back and legs, as another male police officer looked on. The detained man repeatedly cried out, "I can't breathe." The chokehold lasted for eight minutes and forty-six seconds, resulting in the man's death. That person's name was George Floyd.
In Atlanta, on June 12, 2020, Rayshard Brooks, a twenty-seven-year-old Black male, was shot and killed by a white male police officer. Brooks was shot twice in the back as he ran away from two police officers. His crime was "driving" while intoxicated, despite being asleep and parked in a Wendy's drive thru.
The police killings of Rayshard Brooks, George Floyd, and Breonna Taylor compel examination of the legality and the morality of the police use of lethal force--raising disturbing questions about racial animus, systemic racism, and institutional racism against Blacks. In response to these questions, this Article contends that the police use of deadly force serves two purposes: first, it terminates the life of a Black person, usually a male, who refused to readily submit to police authority, and second, it terrorizes Blacks and thereby reinforces white supremacy. Thus, the police use of lethal force is both a moral issue and legal crisis that needs a transformative solution.
The recent police killings of Blacks, along with similar recent atrocities, have re-ignited the Black Lives Matter Movement (the "Movement"). The Movement demands an end to racial injustice and oppression in America, with a particular emphasis on stopping police brutality against Black people and eradicating systemic racism. The Movement is now a global protest of the police use of lethal force against Blacks.
Unfortunately, the Movement faces a conundrum--(1) that police officers are authorized to use deadly or "lethal force," (2) that police officers not only kill people, but the legal system condones those killings, particularly when the victims are Black, and (3) that police officers who kill Blacks are seldom prosecuted and are rarely, if ever, convicted for homicide. Such a lack of accountability of deadly force results in negative consequences--injustice for the victims and their families, harm and fear for future victims, and increased risk for police officers.
In response to this crisis, this Article uniquely challenges the constitutionality of the police use of lethal force by analyzing the policies and Supreme Court doctrines that permit the killing of innocent Blacks. It advances the normative claim that the police use of lethal force is an unconstitutional violation of the victims' right to life against State-sponsored executions under the "Cruel and Unusual Punishment" Clause of the Eighth Amendment. Further, it contends that the police use of lethal force is modern-day "lynching" act of terror that sustains systemic racism which presently and continuously kills, traumatizes, and subrogates Blacks.
This Article tests the thesis that the Eighth Amendment's death penalty jurisprudence mandates the abolition of the police use of lethal force, in three parts, seriatim. Part I explores the Black Lives Matter Movement's demand for equal justice and an end to systemic racism, and it describes a conundrum that the Movement faces. Next, Part II provides a transformative solution--the absolute abolition of the police use of lethal force. Part III argues that the solution is constitutionally mandated, and it is necessary to save Black lives and achieve equal justice.
[. . .]
It is time to end the reign of terror against Blacks and abolish the unconstitutional, reckless police use of lethal force. The George Floyd Anti-Lynching Code is a necessary solution to redress the Blue Shield and the Blue Code, which operate to systemically protect and condone the use of lethal force. Currently, the system creates a double standard, one for the public and another for police officers, sparking a demand for equal justice.
Further, the fact that police officers are rarely prosecuted for killing Blacks raises vexing questions about the morality and constitutionality of the police officers' authority to use lethal force. That reality creates a challenging conundrum for Black Lives Matter advocates on how to save lives while promoting community policing. Consequently, notwithstanding the Black Lives Matter Movement, police officers will continue to kill Blacks; unless we embrace a transformative intervention.
The continuous struggle for equal justice is supported by the sanctity of life principles found in the Constitution. This Article challenges the current Supreme Court jurisprudence, which focuses on the regulation of police use of lethal force, over the sanctity of life. It defends the principle that if the State has the constitutional authority to take a life, such a punishment must comply with very strict constitutional constraints, as provided by the Court in its death penalty jurisprudence protection against "cruel and unusual punishment," under the Eighth Amendment.
If Black lives matter, and they do, then we must redress systemic racism--by eradicating racist policies and practice from policing. By immediately abolishing the police use of all lethal force tactics, particularly shootings and chokeholds, we will save the lives of all Americans and prove that Black lives really do matter.
Without the GFAC, we will continue to repeat the question, "Do Black lives really matter?" Without the GFAC, we will continue to suffer from the horrific cycle of additional police killings, followed by anger, more protests, and riots--"no justice, no peace."
---
J.D., Yale Law 1981; M.A., Oxford 1985; Distinguished Henry F. Bonura, Jr. Professor, Loyola University New Orleans College of Law.
---
Become a Patreon!