Become a Patreon!
---
Abstract
Excerpted From: Jazmine Langley, Light in a Dark Tunnel? Torres V. Madrid: Recommitment to the Fourth Amendment and One Step Towards Justice for African-American Victims of Police Violence, 44 North Carolina Central Law Review 81 (2022) (99 Footnotes) (Full Document)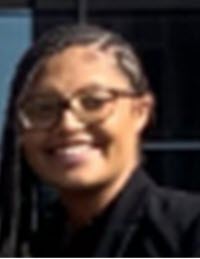 How does a Fourth Amendment seizure occur? Does it occur when the government intentionally terminates an individual's movement or when there is an application of force with an intent to restrain a person? Does it matter if the person being seized is successfully controlled, captured, or restrained? Recently, this topic has come under significant scrutiny in the wake of police excessive force being used disproportionately against African-Americans. State courts did not agree about what is required to effectuate a Fourth Amendment seizure, creating a circuit split that lead to the Torres decision. Torres settled the circuit split in favor of protecting an individual's ability to exercise the fullest extent of his or her Fourth Amendment right to be free of unreasonable seizures by the government.
Before the Torres decision, there were two competing definitions of what effectuated a seizure. These two definitions appeared in two opinions--both of which were authored by Justice Antonin Scalia. The first arose in Brower v. County of Inyo in 1989 when the Court held that a seizure occurs "only when there is a governmental termination of freedom of movement through means intentionally applied." This definition mirrored the longstanding common law definition of a seizure of property, which requires "taking possession" of the property and implies "actual custody or control." By contrast, the second was articulated in California v. Hodari in 1991 when the Court held that a physical seizure requires physical force with an intent to restrain and not necessarily the successful capturing of the individual. The Brower standard requires terminating an individual's movement whereas the Hodari standard articulates that a seizure can occur even if a person flees.
The objective of this case note is to explore the constitutional and practical significance of the Torres decision. The case note will begin by examining the Court's decision in Torres. The note will then go on to discuss the status of the law and the circuit split of authority prior to Torres. Next, the note will explain how the Torres decision signifies a recommitment to the fullest extent of protection guaranteed by the text of the Fourth Amendment. This is especially significant because it is a step towards dismantling the efforts by the Fourth, Ninth, and Eleventh Circuits to control and limit who can challenge police misconduct and bring excessive force claims, which is unwarranted by the text of the Fourth Amendment. Finally, the note will discuss how Torres represents a step towards justice for African-Americans, who are most subjected to police violence, because it removes a significant hurdle blocking their ability to check police misconduct.
The Case
Torres arises from an appeal of a 42 U.S.C. § 1983 action based on events that occurred July 15, 2014. That day, four officers of the New Mexico State Police drove to an apartment complex in Albuquerque to execute an arrest warrant for a woman who had allegedly committed several white--collar crimes and was suspected of being involved in drug trafficking, murder, and other violent crimes. The officers observed Roxanne Torres ("Torres") standing near a Toyota FJ Cruiser in the parking lot of the apartment complex and concluded that she was not who they were looking for. Nonetheless, the officers approached the vehicle and attempted to speak to Torres, who was experiencing methamphetamine withdrawals. Since Torres was getting in the driver's seat as the officers approached, she did not notice them until they attempted to open her car door. Although the officers were in police uniform, Torres only saw that they possessed guns and immediately assumed they were carjackers trying to steal her car. Thus, Torres sped off, attempting to escape them.
Both Officer Janice Madrid and Officer Richard Williamson fired their service pistols to stop her. In total, the officers fired thirteen shots at Torres, two of which struck her in the back and temporarily paralyzed her left arm. Torres, however, managed to continue driving using only her right arm. Eventually, she stopped in a parking lot and asked a bystander to report the attempted carjacking. Afterwards, she stole an idling Kia Soul nearby and drove 75 miles to Grants, New Mexico to receive medical treatment. Although the hospital in Grants was able to airlift her to a hospital to receive treatment, that hospital was back in Albuquerque where the police arrested her the next day. Torres pleaded no contest to three charges: aggravated fleeing from a law enforcement officer, assault on a peace officer, and unlawfully taking a motor vehicle.
Torres later sued Officers Madrid and Williamson for damages under § 1983 alleging both officers used excessive force when they fired their weapons into her vehicle and struck her, making the shooting an unreasonable seizure under the Fourth Amendment. The United States District Court for the District of New Mexico granted summary judgement for the police officers. It reasoned that the police officers retained qualified immunity because no seizure occurred and thus Torres' Fourth Amendment rights were not violated.
Torres appealed the decision of the United States District Court for the District of New Mexico, and the appellate court affirmed the district court's decision. The United States Court of Appeals for the Tenth Circuit relied on Brooks v. Gaenzle and held that an excessive--force claim cannot be maintained when a suspect continues flight and escapes after being shot. It reasoned that a physical touch or show of authority is a requirement for a seizure to occur. However, "such physical touch (or force) must terminate the suspect's movement or otherwise give rise to physical control over the suspect." On December, 18, 2019, the United States Supreme Court granted certiorari to determine whether a shot suspect who subsequently flees or evades arrest is seized within the meaning of the Fourth Amendment. In vacating the rulings of the lower courts, the Court held that Officers Madrid and Williamson seized Torres when they both shot at her and the bullets struck her body, notwithstanding the fact that she escaped.
[. . .]
In Torres, the Supreme Court settled a circuit split on whether the application of physical force with the intent to restrain amounts to a seizure "if the force, despite hitting its target, fails to stop the person." The Court decided in the affirmative and held that a suspect's ability to evade the control, custody, or restraint of a police officer has no bearing on whether a seizure by force occurs.
As a result of this ruling, more individuals, particularly African-Americans-- who are subjected to police violence at disproportionate rates - will be able to exercise the fullest extent of their Fourth Amendment right to be free from unreasonable seizures and bring excessive force claims, regardless of their conduct when interacting with law enforcement and the way the seizure is effectuated. This does not mean these individuals will ultimately be successful in their claims, however, because determining if a seizure occurred is only the first step in a Fourth Amendment analysis. The reasonableness of the force used is a wholly separate determination that follows. However, it does signify a recommitment to ensuring the fullest extent of protection guaranteed by the Fourth Amendment. The Torres decision is a step towards dismantling the gatekeeping by the Fourth, Ninth, and Eleventh Circuits to control who can and cannot challenge police misconduct and bring these excessive--force claims. It is also one step towards justice for African-American victims of police violence.
---
Become a Patreon!