Abstract
Excerpted From: Tiffany D. Atkins, These Brutal Indignities: The Case for Crimes Against Humanity in Black America, 111 Kentucky Law Journal 61 (2022-2023) (445 Footnotes) (Full Document)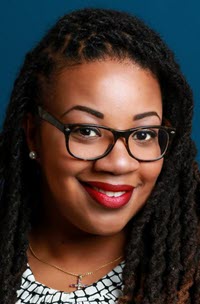 In April of 2021, The International Commission of Inquiry on Systemic Racist Police Violence Against People of African Descent in the United States (hereinafter "Commission") issued a report (hereinafter "Commission Report") on systemic police violence against Black Americans. The Commission was established by the Office of the High Commissioner of Human Rights in January of 2021, in response to a petition by the families of George Floyd, Breonna Taylor, Michael Brown, and Philando Castile, and anti-racism activist groups from around the world. The Commission comprised members of The International Association of Democratic Lawyers, the National Conference of Black Lawyers, and the National Lawyers Guild. Twelve Commissioners were appointed to conduct hearings and investigations; these were judges, lawyers, prosecutors and other experts from "Pakistan, South Africa, Barbados, Japan, India, Nigeria, France, Costa Rica, Antigua and Barbuda, the United Kingdom, and Jamaica." The Commissioners held several interviews and hearings over the course of three weeks to make their findings regarding police brutality and alleged human rights violations in the United States. The purpose of their inquiry was to review recent cases on police violence and killing and to examine "whether widespread and systemic racist violence in policing against people of African descent in the United States of America (U.S.) has resulted in a continuing pattern of gross and reliably attested violations of human rights and fundamental freedoms."
The result was a 188-page document that described the Commission's findings regarding instances of police brutality against Black people in the United States and forms the basis for this paper: "The Commissioners find a pattern and practice of racist police violence in the U.S. in the context of a history of oppression dating back to the extermination of First Nations peoples, the enslavement of Africans, the militarization of U.S. society, and the continued perpetuation of structural racism." Their report unequivocally found that Black Americans are abused, policed, arrested, and killed at alarming rates that are exponentially higher than non-Black citizens. The report also found that law enforcement systematically and routinely mistreated Black Americans without fear of retribution or accountability: "[u]nder color of law, Black people are targeted, surveilled, brutalized, maimed and killed by law enforcement officers with impunity, as being Black is itself criminalized and devalued."
Ultimately, Commissioners found that Crimes Against Humanity, one of the most egregious of all the human rights violations ever articulated by the International Criminal Court ("ICC"), are occurring in the United States. These Crimes have also happened in the past. Among the current and historical victims are members of the African diaspora; the perpetrators, the American government, police, as well as individual actors, working in concert to carry out a systemic attack against the Black population. Powerful as the Commission Report may be, no formal investigation was launched into the allegations raised, nor was there any formal condemnation by the UN based on the findings. The Commission Report is likely the only international intervention we will receive. The reasons for this lack of meaningful response are rooted in strained relationships between the United States and the International Criminal Court, a relationship that grew more tense during Donald Trump's presidency.
In April of 2021, former Minneapolis police officer, Derek Chauvin, was convicted of the murder of George Floyd, an incident that led to one of the most prolific periods of protest in American history. On January 7, 2022, the three white men who chased and murdered Ahmaud Arbery were convicted of numerous crimes including malice murder and false imprisonment, each receiving a life sentence without the possibility of parole. Despite the extensive evidence of their crimes, we held collective breaths waiting to see if yet another killer cop or vigilante would walk free for the killing of an unarmed Black man. Chauvin was convicted on all two counts for the murder of George Floyd, as were Travis McMichael, Gregory McMichael, and William Bryan. Justice prevailed. This time, but, there have been--and will be countless more--Black men, women, and children killed, for whom justice will never come.
Yet, these convictions may represent a potential turning point in the long history of unanswered-for crimes committed against the Black community. This time, there was enough evidence to convict. This time, Congress is finally considering federal police reform in the proposed George Floyd Justice in Policing Act. This time, the officer will not be shielded by qualified immunity. This moment of reckoning for the United States, might also be the time the international community takes note and considers the record of Crimes Against Humanity in the U.S.
The Chauvin conviction, the 2021 Commission Report, as well as the numerous examples of ongoing harm since then, have bolstered the argument for Crimes Against Humanity against the U.S., and the need for international intervention. Though the United States is no longer a signatory to the Rome Treaty, which granted jurisdiction to the ICC and International Court of Justice ("ICJ") to prosecute atrocity crimes internationally, these crimes, which have caught the attention of the global community, cannot--and should not--go unpunished. They are, and always have been, Crimes Against Humanity.
Crimes Against Humanity, Genocide, and War Crimes make up the "atrocity crimes" widely recognized by international law. Atrocity crimes are considered among the most serious violations of human rights, affecting the very core of human dignity. These crimes can lead to significant loss of life, loss of property, and incalculable psychological trauma to individuals and groups. While these crimes are most often committed by State actors against civilian groups, they can also be committed by individual actors in certain circumstances. Thus, they are afforded the highest protections by international law.
No individual or State officer has ever been charged with Genocide or Crimes Against Humanity for their treatment of Native Americans, Africans, Black Americans, or any other historically oppressed group that has experienced severe mistreatment and hardship within U.S. borders. The list of groups that could raise such a claim against the U.S. is lengthy, the perpetrators innumerable. This paper, however, focuses specifically on the atrocities committed against Black Americans. I argue that the widespread, systemic plan against Black civilians has always been to deprive Black Americans of liberty, life, and advantage--a plan that began centuries ago and is executed upon Black Americans regularly: Crimes Against Humanity.
This paper explores this argument in three parts. Part One, reviews the history of human rights violations in the Black American community during the 20 century, detailing the atrocities committed against them by government actors and vigilante groups, atrocities which led to the We Charge Genocide Petition to the UN in 1951. I will compare those historic atrocities to modern events in the Black community, leading up the 2021 Commission Report finding that Crimes Against Humanity are occurring in the U.S. Part Two explains the role of American Exceptionalism as an obstruction to justice and accountability for these atrocity crimes against Black citizens, exploring Exceptionalism in each President's handling of the ICC and accountability within our borders. Part Three discusses measures the U.S. and could take to move the country beyond the narcissism of exceptionalism and into true accountability for the indignities Black Americans have suffered: accountability for Crimes Against Humanity.
[. . .]
"[W]e appeal to the General Assembly not as a court of law ... but as the conscience of mankind which it should be. We appeal not to the legal sense of mankind but to its common sense. When a crime is manifestly and overwhelmingly true, known to history and notorious to the world, that fact itself becomes part of the evidence ...."
The murder of George Floyd in 2020, which resulted in massive Black Lives Matter demonstrations around the world, put the United States, once again, on the world's stage for its inhumane treatment of Black Americans. But as described here, these atrocities did not begin with Mr. Floyd's murder, nor Willie Francis's, Breonna Taylor's, or Lila Bella Carter's. By ignoring the We Charge Genocide Petition in 1951 and remaining passive in the face of countless atrocities being committed against Black Americans, the UN allowed the brutal indignities of murder, persecution, and other inhumane acts to continue unchecked. And in so doing--failing to investigate or hold the United States accountable for its human rights violations--the United Nations didn't say "there's nothing we can do," they said, "there's nothing we will do." Relying on false notions of American Exceptionalism to absolve itself of wrongdoing, the U.S. continued to mistreat Black citizens without fear of consequence because there was nothing anyone would do to stop it.
The Commission and Commission Report has shed light and provided extensive evidence on the mistreatment of Black Americans by U.S. police. The UN Human Rights Council drafted a resolution calling for police reform and condemning systemic racism. Perhaps this attention will continue to gain momentum, shaping Biden's foreign policy through federal Crimes Against Humanity legislation, a reinstated signature on the Rome Statute, or other such measures. Or perhaps, as other human rights scholars have asserted, the UN, as an international institution, will continue to uphold the Racial Contract, where Blackness and Black innocence must be invalidated in order to validate whiteness and white innocence. Accordingly, the atrocities will only continue and the self-imposed limitations of international human rights law, which have served a gatekeeping function to prevent Black Americans from receiving international remedy, will prevail:
[T]he issue of Black genocide reveals that the special intent threshold is a politicized, contested, and gatekeeping construct. It exposes how genocide has been legally delimited to protect superpower interests and focus attention on certain types of violence ("rare" Holocaust-like genocidal events) and exclude other cases (more "common" processes of group destruction like colonial and structural genocide), which have their own distinct dynamics.
Given the effectiveness of these limitations--limitations which prevented We Charge Genocide claims from being heard in 1951, and which continue to ignore the plight of Black Americans today--what is to be gained by recognizing these acts as Crimes Against Humanity? Such recognition will not deter the systemic police violence discussed here, nor will it prevent further acts of vigilantism in the United States; put simply, is the symbolic or expressive value in naming these indignities enough? In short, the answer is yes. Failing to acknowledge these harms has not only allowed the atrocities to continue, but it has also limited the accessibility of relief, including reparations, which are only made available to victims of atrocities. The U.N.'s decision to look away from Black Genocide for the last seventy years has created a seemingly insurmountable obstacle for Black Americans seeking recognition and protection of their humanity; these Crimes must not continue to be ignored.
The case for Crimes Against Humanity against the United States is clear. There is evidence of a widespread, systemic plan of attack against Black Americans which has been carried out by individuals working independently, or in their role as government personnel. The mode of their attack is killing, physical violence, psychological terror, or severe deprivation of liberty. There is also evidence of American laws and policies which sanctioned many of these crimes.
Consciousness of Guilt may prevent presidents from submitting to the jurisdiction of the ICC in an attempt to shield the nation from liability for atrocity crimes, but the United States is not above the law, nor its citizens exempt from the basic tenets of international human rights. Any further efforts to evade accountability and acknowledgement of the brutal indignities suffered by Black Americans in the U.S. reveal the American justice system for what it is: Guilty as hell.
---
Tiffany D. Atkins is an Associate Professor of Law at Elon University School of Law.