Page 1 of 4
Samuel Vincent Jones, Sexualized Police Violence and Bias: Are Black Males Most Vulnerable?, 56 UIC Law Review 627 (Winter 2023) (234 Footnotes Omitted) (Full Document) (Permission Requested)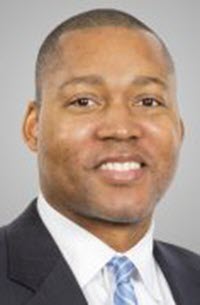 It is sometimes mistakenly thought that the black male experience represents a mere racial variation on the white male experience and that black men suffer from discrimination only because they are black. Conceptualizing separate over-lapping black and male categories has sometimes interfered with the recognition that certain distinctive features of being black and male serve as the target for discrimination. -Lynn Adelman, U.S. District Judge
The horrific police killings of Tyre Nichols, George Floyd, Eric Garner, Tamir Rice, Philando Castille, and numerous other Black males -coupled with episodes of police targeting Black males like Kenneth Walker, whose encounter with police led to the tragic death of Breonna Taylor, a reasonable inference that anti-Black male bias permeates law enforcement and is a constitutive element of American culture. As police violence saturates the daily lives of many Black males, particularly heterosexual Black males, who generally lack the political, educational, and financial support their female and LGBTQ+ counterparts deservedly receive, anti-Black male bias flourishes in other facets of society. Jurisprudential critique of police violence against Black males is almost exclusively limited to killings, leaving virtually untouched any recognition of sexualized police violence or widespread mistreatment of Black males.
For instance, Black males fare worse than Whites and their female counterparts relative to unemployment, life expectancy, graduation, and incarceration rates. Black males are more likely to be searched, arrested, or killed by police; and are the only demographic group where police killings are a leading cause of death. Despite distinct manifestations of societal anti-Black male bias that relegates Black males to alarming levels of incessant oppression, intersectionality theorists have advanced empirically unsubstantiated claims that Black males are disadvantaged only by racism, but privileged because of maleness. Social and academic discourse are so suffused with assertions that Black males, like White males, occupy positions of privilege because of their maleness that this genus of anti-Black male bias is rarely challenged and, if challenged, is perceived as "anti-female or anti-queer," or met with accusations of misogyny.
Consequently, the notion that Black maleness, and maleness generally, may render men and boys vulnerable to persistent degrees of sexual violence, including at the hands of police officers, likely strikes most observers as ludicrous. Such a claim conflicts with deeply rooted notions of male privilege and patriarchy. The conventional wisdom is that sexual violence against males, particularly at the hands of police officers, is virtually nonexistent and, thus, poses no significant public safety threat.
This Article challenges the conventional wisdom by making what some might consider a brash claim. Relying on objective assessments of legal strictures and investigative findings, this Article reasons, among other things, that Black males suffer from sexual violence at rates comparable to females, but are less likely to be identified as victims, and more likely to be wrongly convicted of sexual violence. It confronts contemporary assumptions about male vulnerability to sexual violence. In so doing, it reasons that societal narratives regarding sexual violence, masculinity, and race, improperly situate culpability in ways that vilify Black males, while elevating the social status and privileges of other groups.
The intent of this Article is not to expound on all historical accounts of sexual abuse of men and boys, police sexual violence or manifestations of anti-Black male bias. Rather, the aim is to contribute to an extant body of sexual victimization and intersectional jurisprudence that has long ignored the struggle of Black males to escape calamitous societal manifestations of anti-Black male bias.
The reasoning underlining this critique proceeds with the expectation that recognition of male vulnerability to sexual violence does not threaten the rights of women and girls to live free from the festering perils of sexual violence. There is no question that women and girls have historically endured significant levels of sexual harm, particularly at the hands of men, and that preventing sexual abuse of women and girls is, and should remain, a priority of law enforcement and serious academic inquiry. Nonetheless, because males, particularly Black males, experience comparable degrees of sexual violence from men and women, including police officers, it is critically necessary to examine preexisting and emerging cultural norms that facilitate sexualized police violence against men and boys.
The discussion advances in two substantive parts. Part II offers an elaborate survey of male sexual victimization rates with particular emphasis on boy victims. In so doing, it considers a growing body of literature that indicates males suffer from sexual violence at rates comparable to females. It also weighs societal narratives regarding sexual violence and masculinity against the backdrop of male vulnerability to sexual exploitation from traffickers, relatives, teachers, and other authority figures. Part III discusses the ignominy of Black masculinity, and how presumptions about Black masculinity and sexual violence render Black males increasingly susceptible to sexual exploitation and abuse. It briefly critiques the troubling, but largely unexplored, practice of police officer anal cavity searches of Black male motorists and pedestrians, which some scholars have categorized as rape. Part III also questions the legitimacy and motives surrounding the disproportionate arrest and prosecution of Black males for domestic sex trafficking.