---
Abstract
Rebecca Roiphe, The Duty to Charge in Police Use of Excessive Force Cases, 65 Cleveland State Law Review 503 (2017) (112 Footnotes Omitted) (FULL ARTICLE)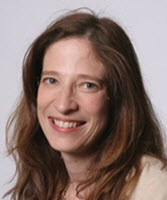 The United States is in the midst of what seems like an epidemic of police shootings of unarmed black men. Cell phone videos made by bystanders or friends of the victims animate the injustice. Black Lives Matter activists have mobilized the resulting anger into a powerful social movement. Amidst all of this unrest, very few of the involved police officers have been prosecuted. Even fewer have been convicted and punished. Highlighting the difficulty inherent in these cases, the Department of Justice ("DOJ") has reorganized its inquiry into the killing of Eric Garner in Staten Island. In 2014, police officers approached Garner and accused him of selling loose cigarettes. The officers then attempted to arrest Garner for his alleged conduct. When Garner refused to submit, Officer Daniel Pantaleo used a chokehold to subdue him. Garner died after repeating "I can't breathe" to the officers surrounding him. The entire incident was caught on video, spurring protests around the country. After a Staten Island grand jury refused to indict Pantaleo, the DOJ launched an investigation into a potential civil rights violation. The investigatory team has subsequently split between the Federal Bureau of Investigation (FBI) agents and Brooklyn prosecutors--who do not believe charges are appropriate--and those within the Civil Rights Division--who disagree.
The controversy over the Eric Garner case illustrates both how difficult it is to make decisions in these sensitive cases and the relative lack of guidance on when it is appropriate, or even necessary, to bring charges. Criminal justice scholars have examined and criticized prosecutors' tendency to overcharge, bringing too many charges against too many suspects. However, few have looked at the question of when, if ever, a prosecutor must charge a case. There is no legal obligation for prosecutors to seek indictments, even when the evidence supports a conviction. Nevertheless, the question remains whether it would ever constitute an abuse of discretion to fail to bring charges. This Article argues that prosecutors must investigate and seek to indict in police shooting cases when there is sufficient evidence to support charges. It is an abuse of discretion to fail to do so because the crime, which targets a minority group that the criminal justice system has historically neglected and abused, implicates basic democratic principles of equality and fairness.
While domestic criminal law scholars have not explored the question of undercharging, international law scholars have. As states around the world transition to democratic governments, many have debated the question of whether the new government has an obligation to prosecute the perpetrators of human rights abuses under the previous regime. Drawing on international literature, this Article argues that failing to charge a crime implicating fundamental democratic values, such as police shootings of unarmed African-American men, is an abuse of prosecutorial discretion. The inequality in treatment and racial disparity threaten the legitimacy of the system itself. This effect is compounded by the historical treatment of African-Americans in criminal courts. International law scholars who study transitional justice have analyzed how the failure to charge can affect new democracies. Along with criminal prosecutions, they have sought alternatives to charging particular offenses, such as truth commissions, to reinforce those values without facing the practical problems of charging every individual who has committed the crime. Drawing on this robust literature, this Article argues that prosecutors have a duty to charge the most culpable offenders in police shooting cases and suggests some alternative mechanisms to supplement the criminal process when prosecution is inappropriate or practical.
To make this argument, this Article first discusses the law governing prosecutorial discretion in charging decisions. Despite efforts to legislate in this area, prosecutors retain broad discretion. With the exception of a few instances in select jurisdictions, there is no legal duty to charge.
Next, this Article reviews classic theoretical justifications for prosecution. The Article then looks to international law scholarship for principles to guide domestic prosecutorial decision-making. It concludes by bringing this all to bear on the question of how to handle the growing number of police shootings of unarmed black men.
This Article concludes that is an abuse of discretion not to charge the most culpable police officers, even when the evidence is imperfect or juries are unlikely to convict. It is an abuse of discretion not because there is some absolute right to accountability, but because the vast under-enforcement, especially in light of the historic treatment of African-Americans, undermines the value of equality fundamental to our democratic system. It weakens the legitimacy of the criminal justice system and, with it, democracy itself. Because individual prosecutions will not fully address this deficit, we should also turn to alternate mechanisms to reinforce the fundamental democratic values of fairness, equality, and transparency in the system.
The duty to charge in police shooting cases derives from the expressive and deterrent value of criminal law. It is not, therefore, absolute. Unlike retributivism, these criminal justice theories cannot support a duty to charge every case. They do, however, point to the severe need to address this type of crime. They call on the criminal justice system to view this crime, which implicates the foundation of democracy, differently. Thus, there is an absolute duty to investigate police killings of unarmed black men, and there is a limited duty to charge when the evidence supports conviction.
Professor of Law, New York Law School. J.D. Harvard Law School, Ph.D. University of Chicago.