---
Abstract
excerpted from: Osagie K. Obasogie and Zachary Newman, Police Violence, Use of Force Policies, and Public Health, 43 American Journal of Law & Medicine 279 (2017) (96 Footnotes) (Full Document)
Racialized police violence is a recurring issue. Recent social movements have re-centered police violence as a subject of public discourse, yet there has been little progress in reducing the number of people killed by police. Without further efforts in research and legal reform, this everyday crisis will continue. Thus, material interventions designed to fundamentally shift police practices away from deadly engagements are greatly needed.
These interventions have the potential to disrupt current policing practices that continue to determine which lives are valued--physically and discursively--and which can be lost to incessant police violence. While many strategies for addressing police violence have been proposed, existing discussions do not fully engage a primary factor in police violence and major barrier to accountability: use of force policies. These are the policies that codify the rules that govern the levels and types of force that police are permitted to use against citizens, including deadly force. These rules are important because they are not only used to train police and guide their engagements with the community, but are also used as benchmarks when evaluating whether their use of force is excessive.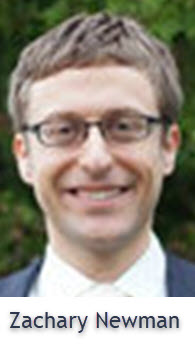 This Article examines use of force policies that often precipitate and absolve police violence as not only a legal or moral issue, but distinctively as a public health issue with widespread health impacts for individuals and communities. This public health framing can disrupt the sterile legal and policy discourse of police violence in relation to communities of color (where conversations often focus on limited queries such as reasonableness) by drawing attention to the health impacts of state-sanctioned police violence. This approach allows us to shift the focus from the individual actions of police and citizens to a more holistic assessment of how certain policy preferences put police in the position to not treat certain civilians' lives as carefully as they should. In sum, we seek to (1) develop an empirical understanding of the substance of existing use of force policies and (2) discuss how these policies relate to police violence in general and public health in particular.
Not unlike seat belt laws or mandatory vaccinations, we see use of force policy reform as a site where a public health law sensibility can create the conditions for increasing survivability and decreasing adverse health outcomes by minimizing the likelihood of police force use and its severity. Accordingly, our research questions are aimed at understanding how use of force policies, police violence, and public health intersect. We pursue this by conducting a content analysis of use of force polices from the twenty largest U.S. cities by population. Unlike previous use of force analyses, this qualitative assessment takes a "deep" look at the language used to confer and restrain police power, which provides a basis from which to think through the link between textual articulation, police practice, and community health outcomes. This content analysis is then put in conversation with existing literature to explore and hypothesize this link and opportunities for disruption in the name of improving health outcomes.
. . .

Public health engagement with police violence is crucial. By looking at police violence as a public health issue, we can think of police use of force policies as the rules that enable or restrict officers from being able to choose a course of action that affects the likelihood someone could survive a given encounter. As we see from our findings, very few policies contain the language and practices that could minimize harm and death and increase safety and survivability. In sum, this article calls for reform of use of force policies to favor life over death, and to ensure that there is a real and substantive infrastructure of harm minimization within these policies.
---
Osagie K. Obasogie is Haas Distinguished Chair and Professor of Bioethics, University of California, Berkeley. B.A., Yale University; J.D., Columbia Law School; Ph.D., University of California, Berkeley.
Zachary Newman is a Visiting Scholar at the Haas Institute for a Fair and Inclusive Society, University of California, Berkeley. B.A. University of California, Santa Cruz; J.D. University of California, Hastings College of the Law.