Page 1 of 6
---
From: Ebele Okobi, https://www.facebook.com/ebele.okobi.5/posts/10217260614085642?__tn__=K-R (November 19, 2018).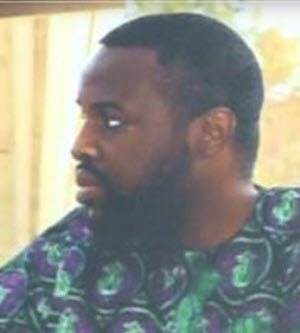 ** Here's how you can help:
Call DA Wagstaffe to demand justice for Chinedu Okobi:
650.363.4752-direct
650.363-4636-office
Office hours are M-F 8:00 a.m. to 6:00 pm PT**
Two days ago, I watched the police videos of my brother's October 3 murder. They were shocking, not just because I sat next to my mother as we watched my little brother getting tortured to death in broad daylight while he begged "Someone, please help me!" and cried out "What did I do?". They were shocking because they contradicted, in every single particular, the statement that the San Mateo County Sheriff's Office released and to which San Mateo District Attorney Steve Wagstaffe referred in multiple news outlets after my brother's murder. They were shocking because the District Attorney, his invest
---
igators and the San Mateo Sheriff's Office have had access to these videos for weeks and have done nothing whatsoever to hold Sergeant David Weidner and Deputies John DeMartini, Alyssa Lorenzatti, Joshua Wang and Bryan Watt accountable. They were shocking because District Attorney Wagstaffe has allowed statements that he knows to be false to remain in the public record. They were shocking because my brother's mental illness had absolutely nothing whatsoever to do with his killing.
The video of my brother's murder starts out with a dash cam view of my brother, walking calmly down the sidewalk, carrying bags. It's notable, because the view shows other people walking-it's broad daylight, so there is nothing particularly interesting or sinister about a man walking down the street, holding bags, heading somewhere. He is dressed normally, and doesn't look disheveled or as if he's in crisis.
The deputy driving the car says something like who is this guy, and then speeds up to get alongside my brother.