---
Abstract
Excerpted from: Brittain McClurg, Reducing the Impact of Racial Discrimination in Policing, 2019 Journal of Dispute Resolution 201 (Fall, 2019) (287 Student Comment) (Footnotes) (Full Document)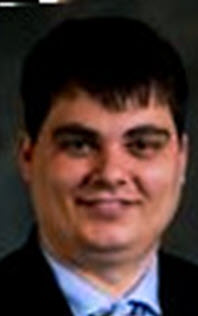 It is difficult to ascertain the actual number of officer-related shootings and use-of-force cases. Newsweek Magazine reported James Comey, then Director of the Federal Bureau of Investigation, acknowledged as much when he stated, "It is unacceptable that The Washington Post and The Guardian newspaper are becoming the lead source of information about violent encounters between police and civilians." Both news outlets have reported that U.S. police officers killed more than 900 people in 2015 and 2016. In 2015, both databases maintained by The Guardian and The Washington Post recorded the deaths of thirty-six unarmed African-American men. The Guardian identified twenty-nine deaths of unarmed black men at the hands of police officers while The Washington Post identified sixteen. As of November 15, The Washington Post has recorded the deaths of fifteen unarmed African-American men in 2017.
According to one media report, after July 2014, at least nine different police departments have faced strong accusations of discrimination due to African-American citizens dying in altercations with police officers or while in police custody. Because of the investigations arising from these instances, departments in Baltimore, Maryland; Ferguson, Missouri; and Cleveland, Ohio; entered into consent decrees. Consent decrees signed by the United States Department of Justice ("DOJ") and the cities of Baltimore and Ferguson require neighborhood mediation, in addition to citizen-officer mediation to resolve some misconduct complaints. Both cities have a history of racial discrimination, and the consent decrees are an attempt to remedy the climate by increasing confidence that departmental systems are implemented in a way that builds trust and improving public safety by mitigating the impacts of discrimination.
Accordingly, Part II of this comment describes the history of discriminatory policies which have divided the cities of Baltimore, Maryland and Ferguson, Missouri, and how the Department of Justice has entered into consent decrees with these cities to promote reform within their police departments.
Part III addresses the policies promulgated by police departments with consent decrees and other approaches taken by departments to remedy the impact of racial bias between officers and citizens.
Part IV analyzes the approaches offered by other departments to mitigate the effect of racial bias and make proposals for reform of similarly situated departments.
Part V serves as a conclusion.
[. . .]
Cities across the country face a host of issues, but racial tension is one of the most enduring. Many urban centers have historically enacted discriminatory policies like the ones in St. Louis, Missouri and Baltimore, Maryland. As a direct result of living in physically segregated environments, officers and citizens have developed implicit biases towards the other that are not recognized by the individuals that hold them. Until the cognitive dissonance of these biases and the reality of the situation is overcome, police departments will continue to impose discriminatory practices marshalling ever-worsening resentment from minority citizens.
Minority citizens have little political capital to cause political change. With limited options, minorities frequently seek change through protesting, and in the cases of Ferguson and Baltimore, those protests were successful in launching a DOJ civil rights investigations. It would be far wiser for mayors, city councilors, police chiefs, and other city leaders to learn from Baltimore and Ferguson and become proactive in mitigating discrimination.
One of the best ways to build common ground between officers and citizens is through conversation in a facilitated setting that attenuates the canalization process. Trained mediators can facilitate a powerful dialogue leading to positive impacts on police departments and citizens alike. The ability to explain the actions and reactions of officers and citizens alike allows opportunities for self-reflection and can mitigate the presence of racism in future confrontations.
Another proposal that has been adopted by cities is implicit bias training, which requires little time and money. This training can further diminish the canalization process when officers are given the opportunity to reflect on their own biases and how it affects their daily decision-making. While the benefits of this training are uncertain, it is a relatively inexpensive endeavor for departments. The potential benefits outweigh the costs of implementation and uncertainty. Lastly, community policing can be an effective tool to breakdown the canalization process if minorities are given the opportunity to communicate with officers and if police departments are responsive to their needs. If police departments implement these reforms with fidelity, the canalization process will be interrupted, and the impacts of racial discrimination can be mitigated.
---
B.S., M.Ed., Ed.S, University of Missouri, J.D. Candidate University of Missouri School of Law, 2019.