Become a Patreon!
---
Abstract
Excerpted From: Demarquin Johnson, Conscious Neutrality for the U.S. Department of Justice Community Relations Service, 21 Berkeley Journal of African-American Law & Policy 42 (2020) (69 Footnotes) (Full Document)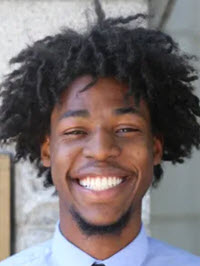 A 2018 survey asked Americans: "Since the 1960's, do you think race relations in the United States have gotten: better, stayed about the same, or worse?" Forty-four percent of respondents answered that race relations have gotten better. The 56% of respondents who answered "about the same" or "worse" is a noteworthy majority painting a negative picture of the country's inability to progress toward multiracial harmony. More than fifty years ago, the government recognized this problem and empowered the Department of Justice Community Relations Service (CRS) to be the solution.
CRS has a distinguished track record for improving community relations. The Civil Rights Act of 1964 created the non-law enforcement agency with its purpose "to provide assistance to communities and persons therein in resolving disputes, disagreements, or difficulties relating to [the] discriminatory practices based on race, color, or national origin which impair the rights of persons in such communities." Since its creation, the agency has actively assisted state officials, business leaders, community groups, and citizens. For example, CRS staff confronted anti-Black racism during the 1960s civil rights movement and the 2012 shooting of Trayvon Martin; Asian American discrimination following the 1982 murder of Vincent Chin; and backlash against Arab, Muslim, and Sikh communities following the September 11, 2001, terrorist attacks. The agency also works to resolve lesser-known conflicts around the country.
Despite the many success stories, high numbers of police-related conflicts continue to consume CRS's resources. The agency organizes its cases into three main areas: Administration of Justice (AOJ), Education, and General Community Relations. AOJ cases are "those where tension exists between law enforcement and the community." The agency generally deals with more AOJ cases than Education or General cases. For example, in fiscal year 2017, CRS completed 198 AOJ cases, compared to 82 Education and 169 General cases. The report does not mention how many cases, if any, were rejected or unresolved. Figure 1 provides greater detail on the completed AOJ cases.
Historically, AOJ cases have defined a majority of CRS work. During the mid-1970s, after the agency was first created, "[CRS] saw police violence dominating its total caseload and exacerbating racial tension nationwide." The nature of policing has changed since the 1970s due to technological advances, increased minority political power, social views on racism, and a host of other factors. However, people of color, namely Black people, and law enforcement still have a hostile, and sometimes deadly, relationship. Describing the thousands of CRS cases in its first ten years, a former associate director concluded, "[N]o scenario was more common than this one: an unarmed young [B]lack man shot in the back by a white officer; a violent response and organized protest from the minority community; rejection of demands by the local authorities; escalation of tension and stalemate." For the modern-day Black community, the description is still broadly applicable to law enforcement's use of deadly force. The longevity and predominance of police-related conflicts impacting the Black community mandate an interrogation of the agency's strategy. Specifically, this Note recommends that conflict resolution specialists in CRS rethink their notion of neutrality to alleviate racial tension.
Although most Americans share a common definition of neutrality, there are numerous interpretations of the concept. A tailored approach to neutrality from a racial justice perspective should be employed to fully capture important, hidden dynamics. CRS and its AOJ cases epitomize the value of race-conscious neutrality.
[. . .]
For CRS to meaningfully advance its mission of improving relations between police and racial minority groups, it must change its strategy in resolving their conflicts. Neutrality in AOJ cases should use a racial justice perspective because traditional notions of neutrality is a barrier to significant reform.
Racial justice scholars and practitioners would likely agree that the use of a racial justice perspective for neutrality is an uncertain enterprise for CRS. The strategic triangle shows its positive potential, but it must materialize in practice. Moore explained, "[I]f the manager adopts a strategy that challenges the existing politics, rests on a novel idea of what is substantively valuable, and depends on significant changes in the operating capabilities of his or her organization, then there is a great deal of risk." However, risk is not an inherently bad thing. The pathway to a multiracial harmony is paved with risks.
---
Demarquin Johnson is a joint degree student at Harvard Law School and Harvard Kennedy School and an alumnus of Howard University.
---
Become a Patreon!