Abstract
Excerpted From: Joseph J. Avery, An Uneasy Dance with Data: Racial Bias in Criminal Law, 93 Southern California Law Review Postscript 28 (June 2019) (Comment) (38 Footnotes) (Full Document)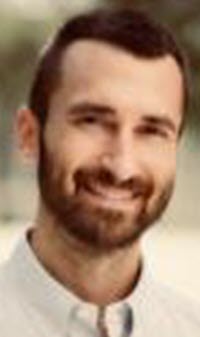 Businesses and organizations expect their managers to use data science to improve and even optimize decisionmaking. The founder of the largest hedge fund in the world has argued that nearly everything important going on in an organization should be captured as data. Similar beliefs have permeated medicine. A team of researchers has taken over 100 million data points from more than 1.3 million pediatric cases and trained a machine-learning model that performs nearly as well as experienced pediatricians at diagnosing common childhood diseases.
Yet when it comes to some criminal justice institutions, such as prosecutors' offices, there is an aversion to applying cognitive computing to high-stakes decisions. This aversion reflects extra-institutional forces, as activists and scholars are militating against the use of predictive analytics in criminal justice. The aversion also reflects prosecutors' unease with the practice, as many prefer that decisional weight be placed on attorneys' experience and intuition, even though experience and intuition have contributed to more than a century of criminal justice disparities.
Instead of viewing historical data and data-hungry academic researchers as liabilities, prosecutors and scholars should treat them as assets in the struggle to achieve outcome fairness. Cutting-edge research on fairness in machine learning is being conducted by computer scientists, applied mathematicians, and social scientists, and this research forms a foundation for the most promising path towards racial equality in criminal justice: suggestive modeling that creates baselines to guide prosecutorial decisionmaking.
[. . .]
When it comes to racial disparities, the U.S. criminal justice system is failing, and it has been failing for many years. In addition, charges of racial bias have been leveled against various organizations that are employing predictive analytics in their legal decisions. Scholars are right to question how data is being used. Past discrimination must not become enshrined in our machines. But movement away from data is also movement away from identification of unequal treatment, and it represents abandonment of the most promising path towards criminal justice fairness. While it is tempting for prosecutors' offices to maintain the status quo and not augment their processes with data science, this would be a mistake. Collaborative intelligence has the potential to render prosecutorial decisionmaking more consistent, fair, and efficient.
---
Joseph J. Avery is a National Defense Science & Engineering Graduate Fellow at Princeton University; Columbia Law School, J.D.; Princeton University, M.A.; New York University, B.A.