Abstract
excerpted from: Valeria M. Pelet del Toro, Let Black Girls Learn: Perceptions of Black Femininity and Zero-tolerance Policies in Schools, 87 Revista Juridica Universidad de Puerto Rico 55 (2018) (121 Footnotes) (Full Document)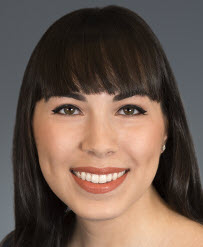 On a Monday in a South Carolina high school, a Black girl refused a white police officer's requests to leave class. Within seconds, as she sat in her desk the officer grabbed the student's arm, placed his own around her neck and flipped her backwards. After dragging her out of her desk, across the floor, and hurling her to the ground, he commanded "Give me your hands." The officer then told another student, "I'll put you in jail next." Student recordings of the incident went viral. Though the officer was later fired, he faced no charges for his behavior. The girl, on the other hand, was arrested and suspended right after the incident.
On a Tuesday in a North Carolina high school, a Black girl was trying to break up a fight to defend her sister. A white police officer intervened and, in an attempt to break up the fight, picked the girl up and slammed her to the ground. The girl was unresponsive on the ground until he picked her up again. The officer was placed on administrative leave after a nine-second clip of the encounter uploaded by a student received more media attention. According to the girl's mother, the police officer's use of excessive force caused her daughter to suffer a concussion.
Episodes of this nature are not endemic to the South, let alone the U.S. mainland. Last summer, in Puerto Rico, a Black girl was accused of assaulting a few of her classmates. For at least two years, these classmates harassed Alma Yadira Cruz Cruz, a special needs student, calling her negra sucia (dirty negro), pelo de caíllo (twig hair) and mona (monkey). Ignored by school administrators, Alma tried to put an end to the racial harassment she faced on a daily basis. In return, Alma was expelled, and the Puerto Rico Department of Justice charged Alma with battery, criminal threatening and disturbing the peace, exposing Alma to the possibility of jail time. A year later, the Puerto Rico Department of Justice withdrew its case, citing confidentiality concerns.
The hypervisibility of Black girls being abused in viral videos and news stories in this vein stands in chronic contrast with the invisibility that characterizes popular narratives about their presence in and encounters with the criminal justice system. The starkest policy example of this disconnect lies in President Barack Obama's My Brother's Keeper initiative, which was surprisingly silent on the challenges faced by our brothers' Black sisters. On a more individualized and perhaps significant note, few know about Tajai Rice, Tamir Rice's sister, who ran to her brother's side after he was shot by police in Cleveland, Ohio. After witnessing her brother's death, officers tackled Tajai Rice (fourteen years old at the time), handcuffed her and placed her in the back of a squad car with the man who had just killed her brother. Black girls' invisibility in this space mimics the larger trend of how criminal justice policies and safeguards both exclude and under-protect Black women despite them being overrepresented in the United States prison system.
Black girls' experiences are largely excluded from mainstream research and public policy debates about punitive policies in public education; in other words, there is a dearth of attention and data on this subject. The data that is available, however, suggests that Black girls are profoundly affected by zero-tolerance policies in schools. The U.S. Department of Education's most recent data on school discipline reveals a nationwide pattern of racial disparity in the use of punitive disciplinary measures on Black students. During the 2011-2012 school year, Black students were suspended more than three times as often as their white counterparts. Black girls, on the other hand, were suspended six times as often as white girls. The disciplinary disparities against Black girls become clearer when considering that, even though Black girls constitute sixteen percent of the female student population, they also represent about one-third of all girls referred to law enforcement and more than one-third of all female school-based arrests. It is important to note that although Black boys are disciplined more than any other group, these rates imply that the combined impact of race and gender likely has a stronger effect on Black girls' experiences with punitive policies in school.
In this Article, I will argue that zero-tolerance policies in schools over-criminalize Black girls' behavior without providing meaningful ways for them to engage with and focus on their education. I will first trace the history of zero-tolerance from its origins in the 1980s to its expansion into schools. I will then address the effects of zero-tolerance policies on girls of color, focusing on Black girls and how perceptions about their behavior, predominantly described as having an attitude, influence school and legal authorities' decisions. I will lastly follow Black girls' stories about their educational experiences to demonstrate what is missing from mainstream narratives and present what criminal justice reformers, educators and other actors can gain from understanding punitive policies in schools from a racialized and gendered lens.
. . .
This Article invites researchers, policymakers, and educators to continue work aimed at remedying some of the more alarming effects of zero-tolerance policies in schools. Morris, for one, provides a series of alternatives to using punishments in schools that focuses primarily on restorative justice and positive behavioral intervention systems. The concept of restorative justice originates from criminal justice techniques in which people convicted of crimes are held accountable by facing the people who have been harmed by their actions. In schools, restorative justice uses similarly inclusive processes that focus on values like community, empathy, and responsibility. Restorative justice aims to provide "non-confrontational forum[s] for students to talk through their problems, address their underlying reasons for their own behaviors, and make amends both to individuals who have been affected as well as to the larger school community." Positive behavioral intervention systems are programs that build from behavioral psychology to devise behavioral change strategies. These programs place equal emphasis on having students learn positive behavior as well as academic subjects. Teams of educators, community members, and family members usually develop "positive and support-focused interventions" in order to respond to student misbehavior in a consistent and encouraging way.
School districts should also collaborate with local groups and nonprofits to ensure the implementation of site-specific policies that support rather than inhibit Black girls. For example, My Sister's Keeper Collective in Philadelphia stands out for having created an Educational Advocacy Program where at-risk girls are paired with an educational advocate whose mission is to make sure that the assigned student attains access to high quality education. In addition, schools should improve their curricula so that they are trauma-informed and culturally competent, as well as provide educators and administrators with training in behavior management and conflict resolution. In doing so, educators, and consequently other students, will begin to abandon their stereotypical perceptions of Black girls and engage with them in the classroom based on who they are.
More importantly, teachers and school administrators should take note of the substantial effects of zero-tolerance policies on Black girls and do better by them. Current zero-tolerance policies in schools encourage more door-shutting, as opposed to creating spaces where teachers and administrators can respond to and connect with students. While there is an obvious need for order in classrooms, there is no way to truly facilitate learning when a significant part of the class has been pushed out through exclusionary discipline. Being cognizant of racialized and gendered behavioral dynamics, school administrators and teachers need to be mindful of what might be affecting students' learning inside and outside the classroom. After all, they are already aware of students' developmental changes. It does not seem like a quantum leap to also be mindful of and understand how race and gender might influence a particular student's education the same way that his or her age might do so.
---
Yale Law School, J.D. Candidate, 2019; Harvard College, B.A. cum laude in History and Literature, 2015.