Become a Patreon!
---
Abstract
Excerpted From: Thalia González, Race, School Policing, and Public Health, 73 Stanford Law Review Online 180 (June, 2021) (69 Footnotes) (Full Document)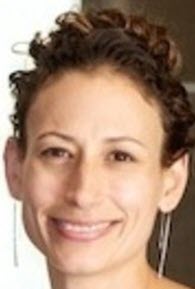 The deaths of George Floyd, Breonna Taylor, Tony McDade, and Ahmaud Arbery, and the long list of Black victims who preceded them have emboldened a new public narrative naming police violence as a public health crisis rooted in racism and anti-Blackness. A growing body of research underscores such discourse, showing associations between a range of negative health and mental health outcomes for Black people and Black communities and both instances of excessive physical violence and death at the hands of police officers and more commonplace usage of policing tactics including intimidation, verbal assaults, and stops.
Following last year's national uprisings, government leaders, the public and private sectors, and academics all responded swiftly, taking actions including declaring racism a public health issue, funding new health and racial-justice initiatives, and calling for health-centered interventions to mitigate racism's impact. Though distinct, all of these actions were grounded in addressing the effects of individual and structural racism on health. Yet the specific national and subnational attention on police violence and racialized health disparities has not permeated into discussion of the educational system despite the increasing prevalence of police in K-12 schools, documented racial disparities in school policing, and the use of standard policing tactics in educational settings.
The failure to approach school policing as an obvious public health issue is a flaw within the current movement that requires targeted attention. While there exist multiple empirical pathways to constructing a racial-health-equity agenda inclusive of school policing, that agenda cannot be constructed until it is first conceptually located within the domain of public health. That is the aim of this Essay.
The Essay proceeds in three parts. First, it presents some brief background on school policing, with specific attention to the racialized nature of police practices and disparate outcomes for Black students. Second, it exposes the ways in which school policing is not just a criminal justice or civil rights issue. Specifically, it argues that when one applies a public health lens to school police literature it reveals specific individual- and aggregate-level health and mental outcomes. These associations, while not conclusive, strongly suggest that school policing should be, at a minimum, investigated from a public health perspective. Lastly, the Essay describes potential benefits and practical implications of a public health approach to school policing.
Historical evidence from the era of state-sanctioned slavery to the present illustrates how schools regularly have employed often-violent policing and disciplinary practices rooted in racism and anti-Blackness to control students. While many policies and practices have changed over time, the use of school-based law enforcement, most commonly represented as school resource officers (SROs), as a mechanism of social control has not diminished. In fact, the opposite is true. Over the last fifty years, Black students have faced a growing epidemic of policing and criminalization in their schools. The increasing number of police officers in schools during the 1960s and 1970s was linked to social and political attitudes and legislation that viewed youth through the lens of criminal justice. In the 1980s and 1990s, Black students were subject to law-and-order approaches, including broken-window policing strategies, that characterized them as "superpredators." Criminal justice priorities shaped zero-tolerance educational environments and enlarged the scope of law enforcement practices in schools.
In the aftermath of high-profile school shootings and under the banner of safety and prevention, federal and state policies have further broadened the scope and power of school policing and expanded funding for school-based law-enforcement officers. Research has shown this has not only failed to create safer schools, but resulted in significant racialized consequences. For example, in 2018, the Government Accountability Office found that Black students were "disproportionately disciplined" relative to their peers, whether through suspensions or referral to law enforcement. The following year, research drawing on the Department of Education's Civil Rights Data Collection indicated that Black students were arrested in schools at a rate three times that of white students yet did not have higher rates of school misbehavior than their white peers. Such racial disparities in school policing are not an anomaly and are documented by civil rights advocates, public-policy organizations, and researchers alike. Furthermore, the United States incarcerates youth at higher rates than other countries with the burden falling most heavily on youth of color. Together, these data underscore how school police and policing practices not only fuel the persistent school-to-prison pipeline but function to disrupt the overall educational experience of Black students, especially those with disabilities.
[. . .]
Future research on school policing applying public health methodologies is essential. Following national civil uprisings and protests, a clear focus on exposing and addressing policing within the domain of public health has emerged. This is a critical step in the right direction, but falls short of a bold vision for an equitable society where Black lives matter. This Essay offers a necessary intervention into the legal literature by distinctly naming policing in schools as a public health issue. In doing so, it expands the possibility of legal reforms and policy interventions beyond that of education equity or civil rights. The presence and behaviors of police in schools is a matter of public health with real and serious consequences for either exacerbating or mitigating racialized health disparities. And as we continue to apply a public health lens to policing outside our schools, we must also turn our attention to what is happening inside our schools.
---
Senior Scholar, Georgetown University Law Center; Professor, Occidental College. This Essay was written for the 2021 Policing, Race, and Power Symposium hosted by the Stanford Law Review and the Stanford Black Law Students Association.
---
Become a Patreon!