Become a Patreon!
---
Abstract
Excerpted From: Phillip Atiba Goff and Kim Shayo Buchanan, A Data-driven Remedy for Racial Disparities: Compstat for Justice, 76 New York University Annual Survey of American Law 375 (2021) (62 Footnotes) (Full Document)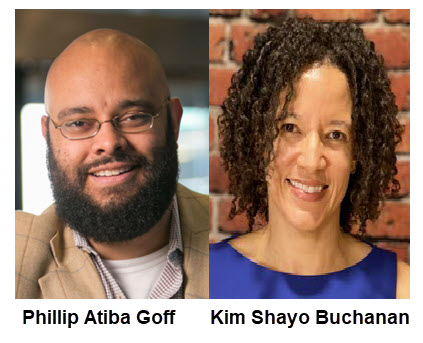 Police executives and policymakers have long affirmed a core principle of sound organizational management: law enforcement agencies must "measure what matters." And they do: since the New York Police Department popularized the COMPSTAT process in the late 1990s, the systematic, ongoing analysis of crime and arrest data has achieved widespread acceptance by law enforcement agencies across the United States. Police officers and employees record every crime and arrest that occurs at every location within a precinct or jurisdiction over the past week, month, and year, allowing officers to identify geographic and temporal trends in lawbreaking and redirect policing resources accordingly. Police executives meet regularly with unit commanders to evaluate the success of their unit's actions in reducing crime, evaluating in real time how well police behavioral interventions are working. Judging by their commitment to measurement and accountability, law enforcement agencies are very serious about reducing crime.
On the other hand, our policing data practices suggest that the influence of law enforcement on vulnerable communities does not matter as much as it should. Police leadership and policymakers routinely declare their commitment to racial equity in policing. They urge, as academics do, that policing reforms must be informed by empirical realities. Nonetheless, most local jurisdictions do not require the collection or analysis of data about racial disparity in the ways they police Black, Latinx, or Indigenous communities. About 20 states collect some form of information on racial disparities (most often in vehicle stops), but none of them use that data to compel behavioral change. Institutional failure to analyze racial disparities or hold departments accountable to the goal of equity--the way they typically do for crime-reduction--belies our outward commitments, making it seem as though we, as a polity, do not care very much about what policing does to Black and other non-White people. Meanwhile, those same communities and others concerned with racial justice continue to insist that governments and law enforcement agencies do more to affirm that "Black Lives Matter."
In this Essay, we call for COMPSTAT for Justice (C4J), a novel process for real-time data analysis that will empower law enforcement agencies to identify the racial disparities that result from police behaviors and respond to them in real time. Part I of this Essay sets out the strengths and shortcomings of the existing COMPSTAT model, demonstrating the need for sustained, timely analyses of racial disparities in policing behavior. Part II describes the C4J process, which will illuminate the sources of racial disparities in stops, searches, and use of force, allowing law enforcement agencies to change their practices to reduce racial disparities and evaluate the effectiveness of these interventions. Part III explains how C4J can empower police departments to meaningfully reduce racial disparities in ways that have not, until now, been possible.
[. . .]
Despite the distance between current national standards of police data capture and the ideal articulated in this essay, the notion of measuring the portion of racial disparity most likely associated with law enforcement policy and behavior is one that solves a number of intractable problems in the current crisis of police legitimacy. Members of affected communities are concerned that police do not treat them fairly. Federal recommendations from the Task Force on 21st Century Policing urge departments to deploy data collection and analysis to achieve equity and legitimacy. The momentum in police accountability is towards data-driven metrics, yet the existing science of racial disparities in policing has yet to develop ways to hold police accountable for inequalities that are within their capacity to control. The biggest question about a C4J may be: why has it not happened yet?
---
Franklin A. Thomas Professor of Policing Equity at John Jay College of Criminal Justice, President and Co-Founder of the Center for Policing Equity.
Senior Academic Writer, Center for Policing Equity.
---
Become a Patreon!