Become a Patreon!
---
Abstract
Excerpted From: Jennifer M. Lechner and B. Leigh Wicclair, Driven to Despair: Confronting Racial Inequity in North Carolina's License Suspension Practices, 43 Campbell Law Review 203 (2021) (94 Footnotes) (Full Document)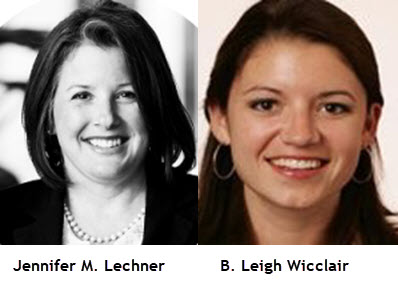 In 2001, James Anderson, a thirty-three-year-old married father of two with a job sterilizing operating room instruments at a hospital in Greensboro, had his driver's license suspended for unpaid court fines and fees related to speeding tickets. "It was about 5 or 6 miles to work, and I had to feed my family at the time, and I couldn't pay for my tickets then," Anderson said. Anderson ended up losing his job because of absenteeism. "I wound up getting a divorce from my first wife, and I just couldn't get it together because I couldn't find a job, a steady job," Anderson said, "I'd work here for a little bit, and then I'd lose a job because of transportation. I couldn't take my kids anywhere. It was just hard for me to do anything." Like many North Carolina drivers with suspensions for unpaid fines and fees, Anderson eventually continued to drive to make ends meet. Consequently, the tickets for driving without a license snowballed, sinking Anderson into a financial hole that is still impacting him nearly twenty years later.
"Under North Carolina law, a person who fails to appear in court to resolve a traffic ticket or fails to pay traffic or criminal court debt is subjected to an indefinite suspension of their driver's license." That suspension occurs regardless of whether it is the person's initial traffic ticket or first time failing to resolve a ticket. "As a result, 15% of all adult drivers in North Carolina have a suspended driver's license for failing to pay fines and courts costs and/or failing to appear in traffic court."
Those adversely affected by driver's license suspension face a variety of economic and legal problems. Many such individuals lose their jobs or struggle with limited employment options. Curtailed driving privileges interfere with regular medical care. Those who depend solely on public transportation also face limited housing options because of limited public transportation infrastructure. Despite these severe consequences, North Carolina is not alone in continuing this draconian practice. Thirty-seven states and the District of Columbia "suspend, revoke or refuse to renew driver's licenses for unpaid traffic, toll, misdemeanor and felony fines and fees," resulting in more than 11 million debt-related suspensions nationwide.
In response to growing awareness of the consequences of these suspensions, many jurisdictions have reconsidered the use of suspensions for non-driving related offenses through legislative reform, litigation, administrative action, and government programs. Since 2017, Montana, Texas, Mississippi, California, Idaho, Maine, Hawaii, Maryland, Oregon, Virginia, West Virginia, and the District of Columbia have passed legislation to countermand the societal harm inflicted by debt-based suspensions. In 2020, Maryland, West Virginia, and New York stopped suspending driver's licenses for unpaid fees and fines altogether. These efforts reflect bipartisan support to enact reform in the name of equity, public safety, and economic opportunity.
Over the past several years, various North Carolina advocacy groups have engaged in litigation and legislative reform to address the issue of driver's license suspension. Thus far, neither method has significantly impacted the statewide practice of suspending driver's license suspension for failure to pay court costs and fines. Consequently, the North Carolina Pro Bono Resource Center and its partners formed the Driver's License Restoration Project, an innovative model that utilizes strong partnerships, creative technological strategies, and a commitment to pro bono engagement to restore driving privileges to people with license suspensions caused by the inability to pay court costs and fines. last two years and ultimately recommend uniform policy changes, both statutorily and administratively. This Article will begin by demonstrating that license suspensions for non-driving related reasons are inequitable and counterproductive. Specifically, this Article will show that license suspension for unpaid fees and fines perpetuate racial and economic inequality. Further, the blanket recuperation efforts result in less debt collected by the state. Relying upon these facts, this Article will suggest that North Carolina should pursue both a decrease in criminal court fees and fines overall and implement a sliding scale structure for fees and fines that makes a fact-specific determination about an individual's real wages and ability to pay. This recommendation would lead to greater racial and economic equity, strengthen the North Carolina economy, and increase the aggregate amount of fees and fines collected by the state.
[. . .]
North Carolina has made progress on the long-standing and pervasive problem of driver's license suspension through its mass relief debt remittance project. This project has revealed and sought to mitigate both the economic and racial disparities of traffic debt and how this debt perpetuates the cycle of poverty. Thousands of people have had millions of dollars of debt remitted.
However, there has not been universal adoption of this project in all prosecutorial districts. Nor does this project address the underlying policy of assessing unreasonable fees and fines for low level traffic debt as a strategy for increasing state revenue. North Carolina should immediately implement the TREC recommendations to address these disparities. This would include the promotion of efforts to fully calculate a defendant's ability to pay in a more comprehensive way without punishing judges and the judicial branch when they evaluate indigency. It is in the best interest of all North Carolinians to develop a statewide approach that is predictable, equitable, and transparent.
---
Executive Director of the N.C. Equal Access to Justice Commission. J.D., Drake University School of Law; B.A., Truman State University.
Senior Staff Attorney and Restorative Justice Project Director, N.C. Pro Bono Resource Center. J.D., University of North Carolina School of Law; B.A. University of North Carolina at Chapel Hill.
---
Become a Patreon!