---
Abstract
Excerpted from: Cheyne R. Scott, The Evolution of Diversity Training and Impact of Unconscious Bias on the Legal Profession, 313-AUG New Jersey Lawyer, the Magazine 23 (August, 2018) (49 Footnotes Omitted)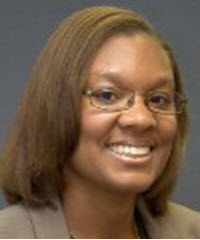 An estimated $10 billion per year is being spent on diversity training in workplaces around the country. Many high-profile discrimination lawsuits are settled with a requirement that the company impose diversity or sensitivity training. Apparently, according to a 1997 article in Forbes magazine, these requirements led to "money making opportunities for armies of quacks" in an unregulated industry of diversity trainers who had no qualifications or standards for any of their materials. Without having an understanding about how to address discrimination in the workplace, some companies made the problem worse and caused more litigation, as discussed below.
Costs and Consequences of Inappropriate Diversity Training
In 1996, R.R. Donnelley & Sons Co., a Chicago-based printer, invested $6.6 billion dollars into a diversity training program that forced black and white employees to watch a movie showing lynchings in the Old South. Employees were also required to respond to offensive questionnaires with statements about the 'unpleasant body odor' of racial minorities and the 'sexual looseness and immorality' of members of a certain nationality. These offensive training sessions were conducted "in an effort to make white employees confront their alleged racism." The program led to a class action lawsuit by 3,500 black employees. Ironically, this training was established as part of a settlement of a 1993 discrimination lawsuit.
In another example of inappropriate diversity training, from 1988 to 1994 the Federal Aviation Administration (FAA) sponsored workshops on gender differences, racial discrimination and sexual harassment where one of the exercises required male air traffic controllers to walk a gauntlet of female controllers, who were instructed to pat the men's rear ends, grab their crotches, and make lewd comments. The workshops also required black employees to go into a separate room, discuss their problems at the hands of the "white-male dominated society," rejoin their coworkers and verbally confront a white employee. As could be expected, this led offended employees to file lawsuits, as well as a congressional investigation.
The Better Solution for Workplace Training
Current thinking is that a balance between educating employees about illegal discriminatory practices and making them aware of 'unconscious bias' may be a better solution for workplace trainings. For instance, according to Stephen Paskoffs, the director at Employment Learning and Innovations, a company that is hired to 'clean up' the diversity training mistakes of others, "training should focus on rules of civil behavior rather than trying to change people's beliefs. In other words, people who violate existing rules don't need their heads checked; they need to be told that they're breaking laws, however much they disagree with them."
Although Paskoffs made a good point about outlawing illegal activity, Meg A. Bond, Department of Psychology professor at the University of Massachusetts, and Jean L. Pyle, Department of Economics professor at the University of Massachusetts, noted that although policies outlawing discrimination may be put in place in workplaces, subtle forms of bias that are not conscious or deliberate on the part of individuals or organizations still contribute to disparate treatment of minorities in the workplace. This subtle form of bias is known today as unconscious bias.
Teaching Unconscious and/or Implicit Bias
According to Janet Charoensook, MD, a community health lead resident at the University of California, Riverside School of Medicine, unconscious bias--also known as implicit bias--is a preference for a person or group of people that individuals unknowingly have in the back of their minds that influences a person's behavior. Charoensook explained that the evolutionary human fight or flight response process causes people to rapidly categorize people in order to survive. Over time, this need has led to stereotypes, prejudice and discrimination; this unconscious bias can impact an employee or potential employee's life.
An example of this was demonstrated by a study economists from the Massachusetts Institute of Technology and the University of Chicago conducted. They mailed 5,000 resumes in response to help wanted ads in Boston and Chicago. The economists randomly assigned stereotypically white-sounding names, such as Greg, or stereotypically African-American names, such as Jamal, to otherwise identical resumes. Applicants with names that sounded Caucasian received 50 percent more call-back interviews than those with names that sounded African-American.
A study on the impact of blind audition processes in orchestral auditions generated similar results. The study found that when musicians audition behind a curtain so their gender is hidden from the selection committee, there is a substantially increased likelihood that female musicians will advance beyond the preliminary round and will ultimately be selected for a position in the orchestra.
These studies appear to support the view that unconscious bias is widespread in workplace decision-making.
Modern Unconscious Bias Training
ReelTime Creative Learning Experiences (Reel Time CLE), founded by Chris Osborn, a practicing attorney and former law school professor, and Michael Kahn, a former attorney and practicing professional counselor, conducts bias continuing legal education seminars and workshops using film clips and guided discussions. During the seminar "Accidental Racists and Other Elephants in the Room," which was previously presented at the New Jersey Law Center in April 2017, Osborn and Kahn show scenes from the Academy Award-winning movie "Crash" and Academy Award nominee "Up in the Air," which concern race, gender and class. According to Osborn and Kahn, clips from those movies are used "as the starting point for a highly interactive discussion, and an opportunity for participants to collaborate in discovering practical, more effective ways of developing cross-cultural competence." These conversations, Osborn and Kahn say, can facilitate more cross-cultural understanding and a workforce that is more mindful of the impact of implicit bias on the people around them.
The Unconscious Bias Impact on the Legal Profession
The 2017 American Bar Association report A Current Glance at Women in the Law revealed that although women are graduating from law schools at nearly equal rates as men, they only make up 36 percent of the legal profession and represent less than 22 percent of partners. Similarly, although minorities make up nearly 26 percent of juris doctorate degrees awarded, minority lawyers only make up 15 percent of the practitioners in large law firms.
According to this data, although there is a large percentage of women and minorities graduating from law school, there is a much smaller percentage employed, retained and advancing in law firms. Unconscious bias may be a significant contributor to those numbers.
Using Training to Improve Inclusion and Retention of Minority Lawyers
Based on expert research studies discussed below, there are three recommendations to consider that help implement a successful inclusion and retention program: 1) choice not force, 2) make it personal, and 3) hold people accountable.
Choice Not Force
Studies have shown that bias is likely to occur when a minority is in solo or near-solo status (i.e., the only minority among all white colleagues or the only woman among all male colleagues). Specifically, in the workplace, bias is likely to occur when a member of a protected class assumes a job considered nontraditional for his or her group. This can explain why minorities who are in solo or near-solo status are underrepresented in large law firms. Similarly, this may explain why large law firms have difficulty retaining minorities and women who, in some firms, are still not traditionally perceived to be lawyers.
However, when people are encouraged to form more accurate impressions, they have been found to engage in "more effortful impression processes," or "individuation," which can overcome "automatic reliance on stereotypes."
There is a distinction between telling people what to think and giving them information and allowing them to form their own opinions. In a study from the University of Toronto, white participants read a brochure criticizing discrimination against blacks. When they felt pressure to agree with the brochure, the reading strengthened their bias against blacks. When they felt the choice was theirs, the reading reduced bias.
These studies suggest three things. First, that a more diverse workforce can reduce solo status bias and allow non-minority attorneys to view people of underrepresented groups to be just as 'traditional' as any other race or gender. Second, meaningful trainings and workshops that point out biases instead of villainizing a specific group, as was done by R.R. Donnelley & Sons Co. and the FAA in the 1990s, can cause employees to be more likely to acknowledge biases and engage in more meaningful and mindful decisions when interacting with minority coworkers, subordinates and prospective employees. Finally, diversity programs that inform employees of bias instead of forcing them to feel a certain way is a much more effective way to improve the morale of a diverse workforce.
Make It Personal
Research suggests that individuals who believe their chances of success are dependent on the performance of others "pay significantly more attention to inconsistent information that challenges their stereotypes, as compared to people who are not outcome-dependent." Therefore, training that fosters an environment of inclusion and teamwork can cause employees to see each other as individuals instead of defaulting to stereotypes.
A 2016 Harvard Business Review article determined that when workplaces create mentorship programs, supervisors who help their mentees advance in the company are more likely to believe those advancements are deserved, regardless of the race or gender of the mentee. On average, mentorship programs increase the representation of black, Hispanic, and Asian-American women, and Hispanic and Asian-American men, by nine to 24 percent.
These studies suggest that when diversity and inclusion are framed as beneficial to the personal success of an associate or partner, it can be beneficial to the law firm as a whole.
Hold People Accountable
In a field study conducted by MIT's Sloan School of Management, a firm discovered it consistently gave black employees smaller pay raises than white employees, even though they had identical job titles and performance evaluations. The firm posted each unit's average performance evaluation and pay raise by race and gender. When managers realized everyone in the company was watching, the pay gap was reduced and nearly disappeared.
Deloitte put together a task force to address the issue of the retention of female associates. Because each office knew it was being watched by the task force, women began receiving informal mentoring and high-level client assignments. In eight years, the proportion of female partners increased from five to 14 percent. By 2015, 21 percent of Deloitte's global partners were women and Deloitte appointed its first woman CEO.
In 2016, the American Bar Association adopted Resolution 113. It calls for providers of legal services, including law firms and corporations, to "expand and create opportunities at all levels of responsibility for diverse attorneys and urges clients to assist in the facilitation of opportunities for diverse attorneys, and to direct a greater percentage of the legal services they purchase, both currently and in the future, to diverse attorneys."
Also in 2016, the New Jersey State Bar Association's Diversity Committee released its Diversity and Inclusion Action Plan. The plan encouraged the state bar's divisions, sections and committees to adopt a diversity and inclusion plan, comprising a checklist offering several examples that leaders can use to advance the goals of diversity and inclusion; to seek out diverse presenters to participate in continuing legal education programs or other bar-related events, including the Mid-Year and Annual Meetings; and to seek to increase the recruitment, hiring and retention of diverse attorneys at New Jersey law firms, state governments and corporations.
If both initiatives are implemented in a way that holds law firms and bar associations accountable, but does it in a noncompulsory manner, they could have an impact similar to that of the two studies.
Conclusion
Diversity is complicated. Bias is often unseen. However, the numbers do not lie. Based on statistics, racial and gender minorities are underrepresented in law firms.
Diversity and bias training is the first step in making employees and employers aware of what may be influencing hiring practices, workplace culture and minority retention. Although training alone cannot solve all workplace challenges that are caused by discrimination or bias, meaningful and mindful conversations can make a difference.
Understanding the evolution of diversity training can help all law firms learn from the mistakes of the past--such as the mistakes made at the FAA and R.R. Donnelley--and identify how to implement innovative and thoughtful bias training into their diversity initiatives. Also, understanding the studies regarding what increases or decreases biases within individuals can help law firms determine the best methods to implement diversity programs, such as mentorship programs, into their firm culture. Finally, the American Bar Association, the New Jersey State Bar Association and other state and county bar associations can continue to develop ways to keep law firms accountable to reduce bias in hiring and retention of minority attorneys.
Footnotes
Cheyne R. Scott is a civil litigation attorney working with Chasan Lamparello Mallon & Cappuzzo, PC, focusing her practice on contracts; governmental entity representation; labor and employment law; and represents individuals, municipalities, counties, authorities, and school boards in various litigation and compliance matters arising under New Jersey's Tort Claims Act (Title 59).