Become a Patreon!
---
Abstract
Excerpted From: Kellye Testy and Bodamer Elizabeth, Reflections on a New Study That Examines Discrimination and Bias Reported by Lawyers: Comment on Blanck, Hyseni, and Altunkol Wise's National Study of the Legal Profession, 47 American Journal of Law & Medicine 91 (2021) (49 Footnotes) (Full Document)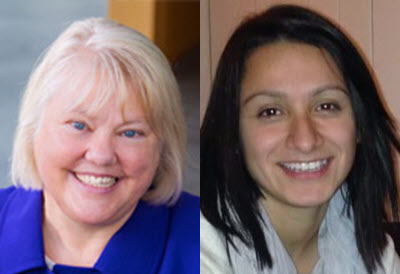 Haley Moss was diagnosed with autism at age three. At the time, her parents were told that achievements such as obtaining a driver's license, graduating from high school, or even making friends were unlikely. Even after she proved the experts wrong and gained acceptance to law school, Moss saw continued challenges for students with disabilities. "I remember in my first year of law school, there was a blind student in my section, but she did not return for the second semester--and I wondered why," she told us. "Law school is not always as accessible as it could be for people with disabilities." But those people are essential to the functioning of our legal system, she added: "We need all types of minds to get all kinds of jobs done."
That understanding is the motivation behind Diversity and Inclusion in the American Legal Profession: Discrimination and Bias Reported by Lawyers with Disabilities and Lawyers Who Identify as LGBTQ+, a new study by Peter Blanck, Fitore Hyensi, and Fatma Altunkol Wise. Among other findings, it notes that lawyers with disabilities are more likely than those without disabilities to report discrimination, in both subtle and overt forms; that individual and organizational factors, such as other components of a lawyer's identity and the type of firm at which they work, impact those reports of discrimination; and that while extensive research already exists on diversity, equity, and inclusion ("DEI") in the field of law, this study is an "incremental step" to extend that focus to include lawyers with disabilities.
The Law School Admission Council ("LSAC") has made disability inclusion a cornerstone of its DEI efforts in recent years and is committed to ensuring that law students with disabilities receive a fair shot in their journey toward a law degree. But, Blanck et al. remind us that the challenges facing these students and lawyers are complex--and thus require intentional, nuanced solutions. Those challenges must be considered not in isolation, but in relation to the compounding effects of bias based on race, gender, class, sexual orientation, and other factors.
That intersectionality was personal for Moss, who, as a woman with a disability, faced dual obstacles during law school. But, she knew the legal system needed her voice, and that it was important to persevere. She recalled a memorable conversation with an attorney who, like her, had autism. "It was very meaningful to talk with someone with their own firm who had the same diagnosis as me," she said. "It shows we're out there."
Indeed, talented and valuable lawyers and law students with disabilities are out there, and LSAC stands ready to help them add their vital voices to the legal profession. Blanck et al. provide insight for how to proceed in this important effort, and their study serves as a reminder of how much further we must go to create a legal system that is equitable and inclusive--and, in turn, is fully representative of our society as a whole.
[. . .]
Haley Moss, the woman we introduced early in this Comment, knew she belonged in the legal system: she was passionate about helping people, making a difference, writing, and speaking--all things that lawyers do. Armed with that passion, she graduated from the University of Florida, then earned her law degree from the University of Miami School of Law on her way to becoming the state of Florida's first openly autistic lawyer. She worked for a firm in Florida, then started her own public speaking business, through which she shares her insights on disability and neurodiversity at work. "If more people with disabilities go to law school and begin working in our communities," she told us, "they'll be able to create the change we need."
The stories shared by Moss, Dr. Guevara, and so many other lawyers with disabilities show us what these amazing individuals have to add to our profession. But simply increasing diversity in the field of law is not enough. We must be intentional about inclusion, address inequities, and facilitate a sense of belonging. By fostering a sense of belonging, we can help lawyers with disabilities, LGBTQ+ lawyers, and other underrepresented and minoritized lawyers grow, advance in their careers, and express their authentic selves to provide quality representation for their clients and to increase access to justice for many at the margins of our society. As Blanck et al. demonstrate, the best path forward to foster that belonging requires addressing inequity we see in the workplace, which is nuanced at the intersection of multiple minoritized identities. This research gives the legal community vital insights into the challenges we face, the complexities inherent in those challenges, and the entrenched discrimination we must overcome to make our profession a place where those with disabilities truly have a voice. Now, we must identify our next steps and act decisively to implement them.
LSAC is proud to partner with our member law schools and broader legal community in this important effort. Our sincere thanks to Blanck et al. for this informative and essential series of studies, and we look forward to future studies that provide even more clarity on issues relating to bias and discrimination not just in the legal workplace, but throughout the entire journey.
---
President and CEO, Law School Admission Council
DEI Policy and Research Analyst, Law School Admission Council.
---
Become a Patreon!