Become a Patreon!
---
Abstract
Excerpted From: John G. Browning, Righting past Wrongs: Posthumous Bar Admissions and the Quest for Racial Justice, 21 Berkeley Journal of African-American Law & Policy 1 (2021) (8 Footnotes) (Full Document)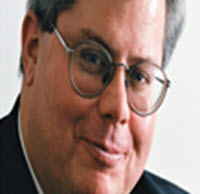 At the dawn of the 21 century, a presumably more enlightened American society began acknowledging painful episodes from its past and taking steps to address these lingering legacies of shame. In 2005, the U.S. Senate passed a resolution apologizing for its decades-old failure to make lynching a federal crime. In 2011, Congress officially apologized for the Chinese Exclusion Act of 1882 and other laws spawned by anti-Chinese bigotry. On a more individualized level in 2013, the governor of Alabama pardoned the three remaining Scottsboro Boys who had not already been exonerated for that 1931 miscarriage of justice; two years later, the governor of Delaware posthumously pardoned Samuel Burris, a free Black man and conductor on the Underground Railroad convicted in 1847 of helping slaves escape. In the world of higher education, schools like the University of Texas removed Confederate statues from their campuses, while Georgetown announced plans to raise $400,000 a year to fund reparations for the descendants of 272 slaves sold by the school in 1838. And recently, a University of California, Berkeley, School of Law committee coordinated the removal of references to John Henry Boalt from campus buildings (such as Boalt Hall) because of the 19 century mining magnate's virulent anti-Chinese and anti-Black writings.
But what of aspiring lawyers who had met all requirements for admission to the bar (and in certain areas were lawyers in other states) but were denied a law license because of their race? African Americans, for example, faced daunting hurdles not only in obtaining a legal education in the first place, but in gaining admission to practice in an era when that achievement depended on the approval of a presiding judge and oral examination before a committee of local lawyers. John N. Johnson, the first African American admitted to practice before the Supreme Court of Texas, was denied admission by such local panels the first two times he applied to the bar before finally succeeding on his third try. To date, there have been six documented cases of individuals who were unjustly denied entry into the legal profession on racial grounds, but who ultimately were posthumously admitted to the bar:

Japanese-American Takuji Yamashita in 2001 in Washington state;

African American George B. Vashon in 2010 in Pennsylvania;

Hong Yen Chang in 2013 in California;

Sei Fujii in 2017 in California;

African American William Herbert Johnson in 2019 in New York; and

African American J.H. Williams in 2020 in Texas.
This Article will examine the struggles experienced by each of these trailblazing individuals for whom vindication would eventually come, in some instances, over a century too late. It will also discuss the steps taken to bring some measure of justice, however belated, to remove the tarnish from the memories of these legal pioneers, and to place their respective legacies in perspective. Equally important to this discussion are the questions of the value of and lessons learned from such posthumous bar admissions. Are they merely symbolic coda to some of the most regrettable chapters in American history, or can they represent meaningful steps toward racial healing?
Posthumous bar admissions are comparatively rare, but not unknown. Occasionally, they may be more honorary in nature, intended to pay tribute to a celebrated legal figure of the past, such as Lloyd Gaines, the successful plaintiff in the landmark 1938 Supreme Court civil rights case, Missouri ex rel. Gaines v. Canada. Or they may be intended to recognize the fulfillment of a dream cut short by tragic circumstances, as in the Supreme Court of Texas' recent posthumous bar admission of Ty Drury, a graduate of Baylor Law School diagnosed with Stage IV colon cancer the day before his graduation. Unable to study, he nevertheless took the bar exam and fell just a few points shy of a passing score.
But more often, posthumous admissions are a vehicle for redress, a way of using the legal system to right a previous wrong that the system itself may have been used to perpetuate. For example, during the struggle against apartheid in South Africa, a number of political activist lawyers--contemporaries of people like Nelson Mandela--were disbarred or struck off the roll of advocates because of their opposition to apartheid. In 2002, the South African Parliament passed the "Restoration of Enrolment of Certain Deceased Legal Practitioners Act." In providing for the reinstatement of these lawyers, the Act stated that it was not only an appropriate way "to honour the memory of these legal practitioners who made a contribution to the opposition to the previous political dispensation of apartheid ... and who were struck off the roll on account of such opposition," but also that it was intended to "redress the injustices of the past by restoring the professional status of those legal practitioners, who were so removed during the apartheid dispensation."
While some may fall back upon the aphorism that "justice delayed is justice denied" when considering this article's six examples of posthumous bar admission, the stories of each of these individuals offer much more in the way of lessons. Each individual displayed remarkable perseverance in the face of prejudice, even in the wake of being unjustly denied admission to the bar, and each of them continued to fight for justice and the betterment of his community. And, with every case of posthumous admission, we are reminded of the importance of remembering racial injustices of the past in order to promote the racial healing of the present--particularly a present in which the diversity of the legal profession leaves much to be desired. In the final section of this Article, we shall see that these comparatively recent examples can serve as guideposts for remedying past injustices endured by aspiring minority lawyers across the country. Their stories are only just now coming to light.
[. . .]
While a form of restorative justice--giving an individual that which was wrongly withheld or removing a cloud wrongly placed over one's reputation-- serves as a purpose for posthumous bar admissions, it is not the most significant purpose. After all, providing something that was wrongly denied a century or more too late does the affected individual no good, though it may lend some measure of solace or closure to their descendants. In addition, while one can only speculate about "what might have been" had these individuals been admitted to practice, each went on to use his legal training in further pursuit of justice. Takuji Yamashita took his challenge of Washington's Alien Land Law all the way to the nation's highest court two decades after being denied a law license. George Vashon was a staunch abolitionist who was admitted to practice in three other jurisdictions and balanced careers as a writer and educator after his rejections by the Pennsylvania bar. Hong Yen Chang went on to have a stellar career as a diplomat, while Sei Fujii served the Japanese-American community as a journalist and successfully advocated against California's unconstitutional and xenophobic Alien Land Law, benefiting countless farmers and homeowners in the process. And even without the aid of a law license, William Herbert Johnson used his legal training to advise members of Syracuse's growing African-American community and fight for the integration of that city's police and fire departments.
Perhaps the most important purpose of these posthumous bar admissions (and those that may follow) is to remind us that the wounds left by the racial injustice of the past have not fully healed. While the overt racism that excluded men like Hong Yen Chang, Takuji Yamashita, George Vashon, and William Herbert Johnson from the legal profession may seem shocking today, the echoes of past racism can still be seen in the legal profession's current lack of diversity. According to the most recent study from the National Association for Law Placement, fewer than 8% of equity partners at U.S. law firms are minorities. In 2019, African-American lawyers comprised only 4.76% of law firm associates, and only 1.97% of partners. And although the number of Asian-American lawyers grew from 20,000 in 2000 to 53,000 by the end of 2017 (comprising nearly 5% of all lawyers nationally and making them the fastest growing minority group in the legal field), they are still underrepresented in the top echelons of our profession. Only 3% of federal judges are Asian-American, and Asian Americans are significantly underrepresented in the leadership ranks of law firms, government, and academia as well.
Indeed, one of the gravest injustices in the legal profession is the underrepresentation of women of color. This injustice was not highlighted by the stories in this article because accounts of minority women being denied admission to the bar are virtually nonexistent. Access to legal education in general was denied to women until early in the 20th century, which largely prevented women of color from having the opportunity to even apply for bar admission. Charlotte Ray, the first Black female graduate of Howard Law in 1872, was the first African-American woman admitted to any bar (the D.C. bar) and the first to try a case. But stories like hers are few and far between.
The subjects of these posthumous bar admissions deserve to be regarded as more than ghosts from the past that we as a society would rather not discuss. They serve as vivid reminders of the failures of our present when it comes to having a legal profession that reflects the makeup of our nation. The wrongs done to people like Takuji Yamashita, Hong Yen Chang, George Vashon, and others--not to mention the modern efforts to right these wrongs--should stimulate reflection and a dialogue about what can and should be done to combat the lack of diversity in the legal profession. California Supreme Justice Goodwin Liu was motivated by the Chang petition for posthumous admission to undertake and lead a comprehensive study of Asian Americans in the legal profession. Indeed, the dramatic contrast between the language in the Washington Supreme Court's order in the Yamashita case in 2001 and the California Supreme Court's 2015 opinion in the Chang case underscores the important lesson that posthumous bar admissions can offer. Unlike its Washington counterpart, the latter court acknowledged the "grievous wrong" of Chang's discriminatory exclusion from the California bar and explained the historical context of such discrimination. Equally important, the California Supreme Court expressly recognized the "benefits of a diverse legal profession," and of Chang's example "as a pioneer for a more inclusive legal profession."
Beyond reflection and dialogue, these admissions, together with ongoing efforts to secure similar posthumous admissions, can serve as a springboard for long overdue action. The true number of people who have been wrongfully excluded from the legal profession due to racism may never be known with certainty. Still, such efforts must be undertaken: those wrongfully denied in the past deserve nothing less, and the aspiring lawyers of color of today have a right to know about this aspect of systemic racism plaguing our legal system. The public recognition that results from posthumous bar admissions may not be a panacea for racial injustice or fear of "otherness," but it does represent an important evolution in our thinking. Acknowledging the mistakes of the past, and taking meaningful action to remedy such injustices, are vital toward racial healing.
---
John G. Browning is a partner in the Plano, Texas office of Spencer Fane LLP and a former Justice on Texas's Fifth Court of Appeals. He received his bachelor's degrees with honors from Rutgers University and his law degree from the University of Texas School of Law.
---
Become a Patreon!