Become a Patron!
---
Excerpted From: Merrick T Rossein, Protecting Vulnerable Employees of Covid-19 Pandemic Through Reasonable Accommodation, 3 Employment Discrimination Law and Litigation § 23:61, Employment Discrimination Law and Litigation | August 2020 Update. Part D. Other Legislation Protecting Against Discrimination, Chapter 23. Disability Discrimination (4 Footnotes) (Full Document)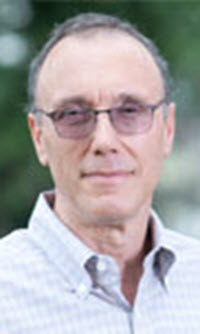 The EEOC issued a revised Pandemic Preparedness in the Workplace and the Americans with Disabilities Act guidance on March 21, 2020 updating its October 9, 2009 guidance in response to the COVID-19 Pandemic.
The EEOC noted that the guidance does not have the force and effect of law. Nevertheless, its views are influential. The EEOC continues to update this guidance on a rolling basis as it attempts to respond to the fast-moving crisis commencing in January 2020 and it is advisable to check the EEOC's website. The updated guidance and a supplement issued on April 23, 2020 and updated on May 7, 2020 addressed reasonable accommodation issues, along with testing issues. . . On June 17, 2020, the EEOC issued additional, revised technical assistance to employers, addressing necessary considerations for employers that have employees returning to the workplace who are at higher risk for more severe illness due to COVID-19.
While employers have a duty to provide a safe working environment to all employees, during the COVID-19 pandemic, employers may be particularly concerned about employees who are at a higher risk of serious illness from COVID-19. However, employers remain limited in their ability to protect vulnerable employees against their will. For example, the EEOC's guidance makes clear that employers may not require that employees who are over the age of 65 stay out of the workplace simply because the CDC has identified this age group as being at higher risk. Doing so would violate the ADEA. Similarly, an employer may not make furlough or layoff decisions based on which employees fall into a high-risk category. Specifically, the guidance explains that the ADEA would prohibit a covered employer from "involuntarily excluding an individual from the workplace based on [their] being 65 or older, even if the employer acted for benevolent reasons such as protecting the employee due to higher risk of severe illness from COVID-19." However, the EEOC goes on to explain that unlike the ADA, the ADEA does not include a right to reasonable accommodation for older employees due to age. Nevertheless, employers are free to provide flexibility to older workers as the ADEA does not prohibit this, even if it results in employees younger than 65 being treated less favorably based on age.
An employer also may not ask employees who are asymptomatic whether they have a medical condition that would place them in a high-risk category unless the inquiry is made for a permissible purpose under the ADA. For example, when an employee in a high-risk category that is considered a disability under the ADA requests an accommodation (such astelework) to minimize the risk of contracting COVID-19, the employer has an obligation to provide a reasonable accommodation so long as doing so would not cause an undue hardship on the employer. In addition to the high risk medical conditions identified by medical researchers early in the COVI-19 crisis, employers should be aware that crisis also resulted in and will continue to result in a mental health crisis. Psychological distress triggered by the coronavirus pandemic is likely to engage employers to address a fluid area of the law whether leave is a reasonable accommodation for heightened psychological distress, such as anxiety, sleeplessness, or depression.
The COVID-19 virus had a disparate impact on people of color, especially African-Americans and Latinx people. Similarly, the virus had a disparate impact based on age. These facts may lead to claims of disability plus race discrimination, disability plus age discrimination, or even the intersectionality of disability, race, and age based on the sex-plus theory of discrimination. . . classification restrict employment opportunities to specific classes of one sex, generally women. The employer initiates a policy or practice on the basis of sex plus another characteristic. For example, some employers refused to hire women with pre-school-age children, married or pregnant women, or women over a certain age. In this situation, in considering reasonable accommodations, if employers distinguish based on the disability and the plus factor of either race or age or both, this theory might well be utilized.
The EEOC advised that given COVID crisis, employers and employees should both try to be as flexible and creative as possible when engaging in the interactive process. Employers should, however, consider how accommodations granted in response to COVID-19 may affect their accommodation obligations after the pandemic ends. For example, while the EEOC states that an employer allowing telework in response to COVID-19 is not automatically required to grant telework to every disabled employee once the pandemic ends, the agency also states that temporary telework granted in response to COVID-19 may be relevant to considering renewed requests made later on. COVID-19 telework could serve as a trial period for determining whether the employee was able to perform the essential functions of his or her job while working remotely.
In advance of having some or all employees return to the workplace, the EEOC explains that employers can affirmatively make information available in advance to all employees about who to contact (if they wish) to request accommodation for a disability that they may need upon return to the workplace, even if no date has been announced for their return. According to the June 17, 2020 guidance, an employer may choose to include in such a notice all the CDC-listed medical conditions that may place people at higher risk of serious illness if they contract COVID-19, provide instructions about who to contact, and explain that the employer is willing to consider on a case-by-case basis any requests from employees who have these or other medical conditions. Alternatively, an employer may send a general notice to all employees who are designated for returning to the workplace, noting that the employer is willing to consider requests for accommodation or flexibilities on an individualized basis. The employer should specify if the contacts differ depending on the reason for the request - for example, if the office or person to contact is different for employees with disabilities or pregnant workers than for employees whose request is based on age or child-care responsibilities.
Reasonable Accommodation Guidance
The EEOC's May 7, 2020, updated guidance also adds several Q&A points regarding requests for reasonable accommodations. Some of the most significant points include the following:
For individuals who have a pre-existing condition that puts them at higher risk from COVID-19, the EEOC recommends several low-cost changes to the work environment, such as designating one-way aisles, using plexiglass, tables, or other barriers to ensure minimum distances between customers and coworkers, or other accommodations that reduce chances of exposure. According to the EEOC, flexibility by employers and employees is key. Temporary job restructuring of marginal job duties, temporary transfers to a different position, or modifying a work schedule or shift assignment are other possible solutions recommended by the EEOC.
The EEOC reminds employers that employees' preexisting mental illnesses or disorders can be exacerbated by the circumstances brought on by the health emergency, meaning that some individuals may now be in need of reasonable accommodations that had not been necessary before. Moreover, some employees may require different accommodations to deal with changed work situations, such as an employee who may need a different accommodation so he or she can effectively work from home.
The EEOC also opined that employers may still request information from an employee to determine if a medical condition is a disability and that they may still engage in the interactive process to see whether a disability requires an accommodation. Employers may also choose to shorten or forego the interactive process and simply grant an employee's accommodation on a temporary basis. Employers are encouraged to be proactive; they may ask employees with disabilities to request accommodations and engage in the interactive process for accommodations that employees believe they may need when the workplace re-opens or they return to work.
Employers are also advised that they are not required to provide a reasonable accommodation that would pose an "undue hardship" on the employer. In some cases, the pandemic may have changed what counts as an undue hardship for an employer. In particular, economic concerns brought on by the pandemic are relevant to determining what counts as a significant expense. According to the EEOC, "the sudden loss of some or all of an employer's income stream because of this pandemic is a relevant consideration." The EEOC cautions, however, that this does not mean that an employer can reject any accommodation that costs money: "an employer must weigh the cost of accommodation against its current budget while taking into account constraints created by this pandemic."
Accommodation to Avoid Exposing Family Members.
The guidance confirms that employees are not entitled to an accommodation under the ADA in order to avoid exposing a family member who is at a higher risk of severe illness from COVID-19 due to an underlying medical condition. While the ADA prohibits discrimination based on association with an individual with a disability, this protection is limited to disparate treatment or harassment and does not require the employer to accommodate an employee without a disability based on the disability-related needs of a family member or other person with whom they are associated. While employers are free to provide accommodation if it chooses to do so, the guidance cautions against engaging in disparate treatment as a result of offering additional flexibilities.
Accommodation Based on Pregnancy.
The EEOC makes clear that employers cannot exclude an employee from the workplace involuntarily due to pregnancy, even if motivated by benevolent concern, or otherwise single out employees on the basis pregnancy for adverse employment actions, including involuntary leave, layoff or furlough. Of course, pregnant employees may be entitled to certain job modifications, including telework, changes to work schedules or assignments, and leave to the extent provided for other employees who are similar in their ability or inability to work. The guidance reminds employers to consider such requests under the usual ADA rules.
Requests for Alternative Method of Screening.
If an employee entering the worksite requests an alternative method of screening due to a medical condition or religion, an employer should treat this as a request for reasonable accommodation and proceed as it would for any other request for accommodation under the ADA or Title VII, as applicable. If the requested change is easy to provide and inexpensive, the EEOC suggests the employer voluntarily choose to make it available to anyone who asks, without going through an interactive process. Alternatively, if the disability is not obvious or already known, an employer may ask the employee for information to establish that the condition is a disability and what specific limitations require an accommodation. If necessary, an employer also may request medical documentation to support the employee's request, and then determine if that accommodation or an alternative effective accommodation can be provided, absent undue hardship.
Pandemic-Related Harassment Guidance
The EEOC's updated guidance also points employers to resources and tips they can use to prevent harassment that might arise as a result of the pandemic. Among other things, the EEOC recommends that employers explicitly communicate to their employees that fear of the pandemic should not be misdirected at individuals because of their national origin, race, or other protected characteristic. The EEOC also recommends that employers advise supervisors and managers of their roles in watching for, stopping, and reporting any harassment or other discrimination. Employers can also make it clear that they will continue to immediately review any allegations of harassment or discrimination and take appropriate action. The EEOC's updated June 17, 2020 guidance stated that managers should be alert to "demeaning, derogatory, or hostile remarks directed to employees who are or are perceived to be of Chinese or other Asian national origin, including about the coronavirus or its origins." Further, all employers covered by Title VII should ensure that management understands in advance how to recognize such harassment. Employers may choose to send a reminder to the entire workforce noting Title VII's prohibitions on harassment, inviting anyone who experiences or observes harassment to report it to management, and reminding employees that harassment can result in disciplinary action, up to and including termination.
---