Update - June 2020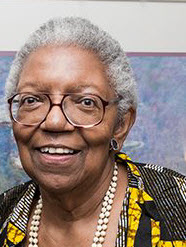 V

ERNELLIA

R

ANDALL
Founder and Editor

Professor Emerita of Law

The University of Dayton School of Law

This website makes legal scholarship more accessible to community activists, students, and non-law faculty.
Coronavirus (COVID-19) Updates
This issue includes 28 articles posted in the following categories:
Other Searchable Databases (Not included under other topics) Patrons who pledge $10 a month or more can select 1 article a month to be abstracted. Please email Prof. Randall through Patreon.com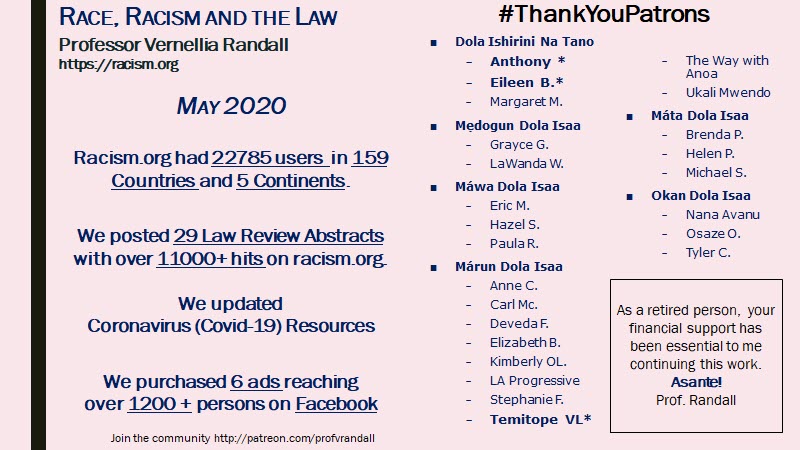 Click here to Support Professor Randall and her work.
---
American Indian or Alaskan Native
Databases
[Back to Top]

Asian American or Pacific Islander including Native Hawaiians
Databases
Databases
Articles
---
Black or African American including DAEUS (Descendants of Africans Enslaved in the United States)
Databases
Articles
Coronavirus (Covid-19)
Databases
Weblinks
This page list selected links on racism and the coronavirus (Covid-19). Approximately 450 weblinks as of May 31, 2020.
Articles
Databases
Articles
---
Databases
Articles
---
Databases
---
Databases
Articles
Databases
---
Databases
Articles
---
---
Databases
Articles
---
Databases
---
Patrons who pledge $10 a month or more can select 1 article a month from a database to be abstracted. Please email Prof. Randall through Patreon.com