December, 2021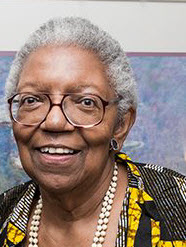 VERNELLIA R. RANDALL
Founder and Editor
Professor Emerita of Law
The University of Dayton School of Law

This website makes legal scholarship more accessible to community activists, students, and non-law faculty.
---
In November 2021, Racism.org had 16,355 users in 128 Countries and 5 Continents. We posted 38 Law Review Abstracts with 6427 hits on racism.org. We updated the Coronavirus (Covid-19) Resources.
Thank You to My Patrons for November 2021!
This issue includes 38 articles posted in the following categories:
---
Click here to Support Professor Randall and her work.
---
American Indian or Alaskan Native
Articles
Databases
[Back to Top]

Asian American or Pacific Islanders including Native Hawaiians
Articles
Databases
Articles
Databases
Articles
Databases
Articles
Databases
Articles
Databases
Databases
Databases
Articles
Databases
Databases
Articles
Databases
Articles
Databases
Articles
Databases
Patrons who pledge $10 a month or more can select 1 article a month from a database to be abstracted. Please email Prof. Randall through Patreon.com