Update - NOVEMBER, 2019




Vernellia Randall


Founder and Editor
Professor Emerita of Law
The University of Dayton
This website makes legal scholarship more accessible to community activists, students, and non-law faculty.
Please check out the Racial Justice Now! 2019 Ohio School Discipline Report which grades 1173 Ohio Districts and Charter Schools on how well they are eliminating the school to prison pipeline.
This issue includes 34 law review abstracts posted in the following categories:
Multiracial American (No New Abstracts)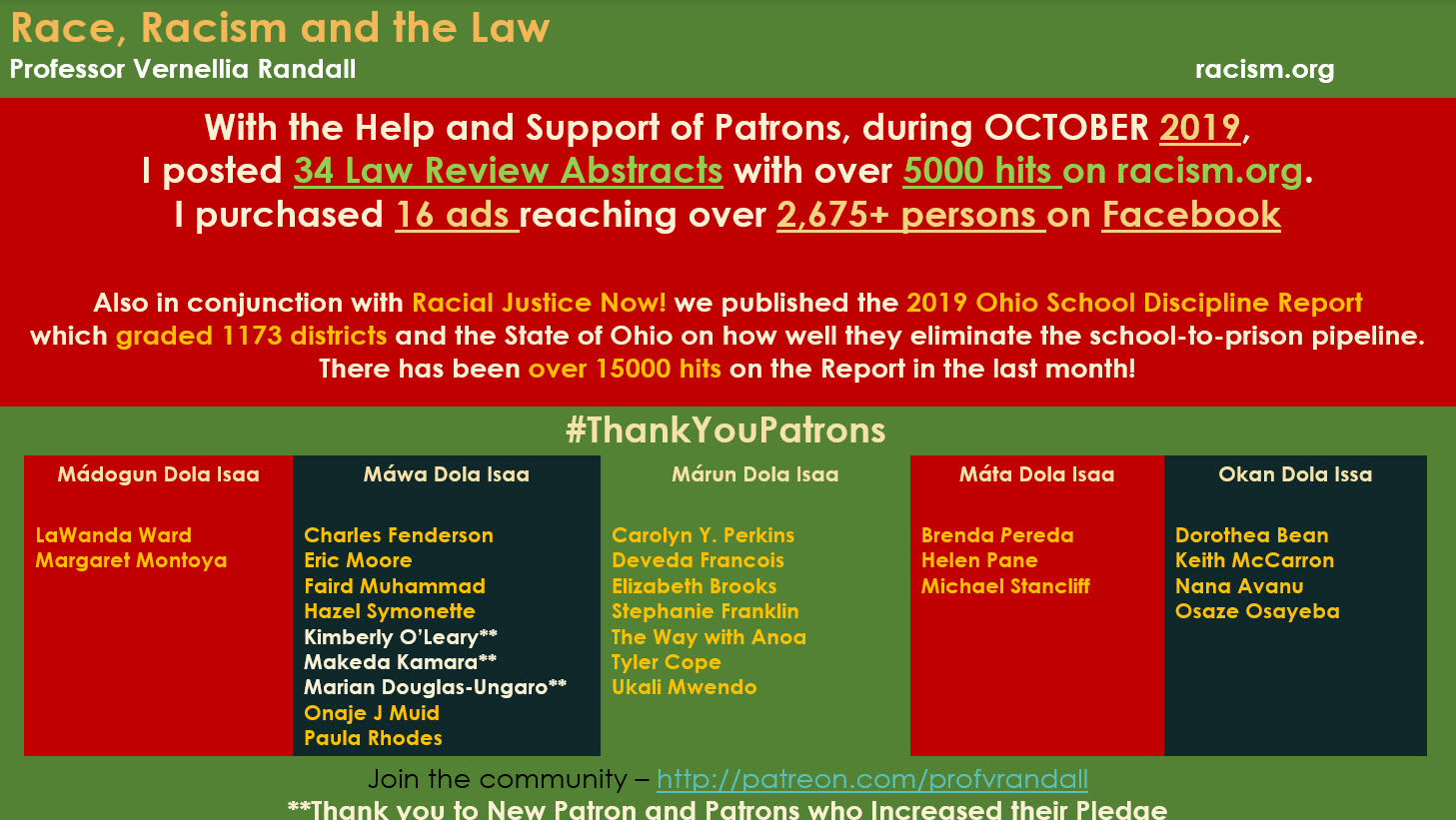 Click here to Support Professor Randall and her work.
---
American Indian or Alaskan Native
[Back to Top]

Asian American or Pacific Islander
---
Black or African American including DAEUS (Descendants of Africans Enslaved in the United States)
---
---
---
---
---
---
---
---
---
Patrons who pledge $10 a month or more can select 1 article a month from a database to be abstracted. Please email Prof. Randall through Patreon.com