Become a Patreon!
---
Abstract
Excerpted From: Emily E. Harrison, Odor in the Court! And it Smells like Environmental Racism: How Big Pork Is Legally Abusing Poor Communities of Color in Eastern North Carolina, 11 Wake Forest Journal of Law and Policy 433 (2021) (Comment) (118 Footnotes) (Full Document)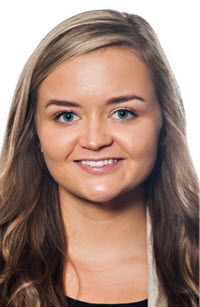 Over 500 plaintiffs across eastern North Carolina have filed twenty-six separate lawsuits against Murphy-Brown, LLC ("Murphy-Brown"), a subsidiary of Smithfield Foods, which is a Chinese-owned company. Smithfield Foods is the largest pork and hog producer in the world, generating 8.6 billion pounds of pork and 18.9 million hogs in 2016 alone. The largest individual pork processing plant in the world is located in Tar Heel, North Carolina, where the facility kills and processes more than 30,000 pigs per day. The plaintiffs in this line of cases live close to hog farms owned by Defendant Murphy-Brown and suffer from offensive smells, invasive insect populations, and disruptive noises that are associated with the hogs and the trucks carrying hogs. Hog farms use so-called "hog lagoons" to store the feces, urine, blood, and other bodily fluids that the hogs excrete before the hogs are killed and processed. On one of the relevant farms in rural Sampson County, called the Scholar Farm, employees filled a ten-million-gallon hog lagoon with water to help break down the feces and other waste from approximately 6,000 hogs. The waste collected from the Scholar Farm is enough to fill over forty-five water towers. Plaintiffs in these lawsuits are unable to escape the consequences from mismanagement of the hog farms because the smell eventually permeates their homes and affects nearly all aspects of their lives.
The size and dangers of hog lagoons create remarkable public health and safety concerns. Neighbors of hog farms are also unable to enjoy their property, which constitutes a nuisance (a legal claim that protects a person's right to enjoy his or her property). The water and waste from a hog lagoon has the potential to cause serious illnesses, especially when coupled with North Carolina's hurricane season. Surprisingly, the political response from North Carolina citizens and farming advocates has sensationalized these cases against Murphy-Brown and drawn a noteworthy legislative response from both sides of the argument. The most devastating aspect of the swine farm nuisance litigation is that the problems associated with hog farming largely affect people of color and families from lower socioeconomic statuses. There are also constitutional and policy concerns that, if applied equitably, would prevent hog odor nuisances and would allow plaintiffs to pursue their cases against Murphy-Brown and other Big Pork companies.
A number of the plaintiffs from these cases have families that have lived on the same land for centuries. Now, after the construction of hog farms in the same rural areas, the smells from waste permeate their homes and backyards. One plaintiff can hear the pigs squealing from her bedroom and has repeatedly tried to cover the repulsive stench with air freshener and scented candles. Plaintiffs throughout these cases have stated that their families can no longer have their kids play outdoors, tend to their gardens, or even enjoy a simple family cookout outside without the smell of hog waste ruining their activities. One plaintiff expressed that the smell from the farm near their home wakes them up at night, and their children get teased at school for smelling like pig waste. Another plaintiff reported that "[i]t smells like a body that's decomposed for a month."
A. Effects of Hog Farm Proximity on Health
Scientific studies have uncovered concerns for the health and safety of the people living in close proximity to giant hog farms in eastern North Carolina. The hog lagoons house an insurmountable amount of bacteria from the feces, blood, urine, and other bodily fluids from pigs, and the chemical reaction from hog waste mixed with water turns the lagoons a bright pink color. Research from the University of North Carolina Gilling's School of Global Public Health found a correlation between proximity to hog farms and increased rates of nausea, blood pressure, respiratory issues, and asthma symptoms in addition to an overall reduction in quality of life. A 2018 study published in the North Carolina Medical Journal reported that living near hog farms increased rates of infant mortality, anemia, kidney disease, and tuberculosis.
When most hog lagoons reach their capacity, the waste is liquified and sprayed onto nearby land with a system similar to an irrigation sprinkler. Such waste that is sprayed directly onto fields can run off into nearby rivers, streams, and groundwater supplies. The possibility of flooding during North Carolina's hurricane season intensifies the health, safety, and environmental concerns associated with hog farms as well.
B. Flooding and Hurricane Issues
Floods increase the chance that bacteria from the hog waste will infiltrate local ecosystems and contaminate the public water supply, which is the main source of drinking water for more than three million residents. The risks from bacteria in hog waste are exacerbated in rural areas, such as in Sampson and Duplin counties, where there are twenty-nine hogs for every one person.
For example, forty-six hog lagoons in eastern North Carolina overflowed after Hurricane Floyd hit in 1999. After the 2015 hurricane season, over forty percent of the samples collected by the National Institutes of Health exceeded the E. coli thresholds for state and federal water quality guidelines in surface waters surrounding the hog lagoons. Even when people in areas close to hog lagoons get an infection from bacteria, any treatment may be compromised because of the antibiotics the hogs receive. These massive hog farms are located in areas with many low-income residents who are likely unable to afford preventative water tests or expensive filtration systems for their water. A Fourth Circuit judge even compared the injustices in the hog smell suits with one of the most prominent cases of environmental racism in the country's history. He stated, "[n]o one wants another Flint, Michigan" and that surely the conditions from the hog farms would have cleared up sooner rather than later if the farm's neighbors were more fortunate or had greater political influence.
In addition to the environmental nuisances already recognized by the litigation with Big Pork, hog farms present additional potential environmental dangers that would disproportionally affect underrepresented people across eastern North Carolina. After Hurricane Florence in 2018, six hog lagoons had structural damage while thirty-three hog lagoons overflowed. Climate change models from the National Center for Atmospheric Research predict that North Carolina will see an increase in flooding severity and frequency in future years.
[. . .]
Smithfield Foods and Murphy-Brown now have to face a number of difficult decisions. They both have to allocate time and money among the remaining nuisance cases that have seen wildly successful plaintiffs, donations to politicians to protect their interests, and investments in technology that could greatly reduce the amount of money they may owe in the future. Since financial and political interests dominate the discussion surrounding hog farms and environmental justice, the status quo likely will not change through the North Carolina legislature, but change will occur only once Smithfield Foods decides that the money required to fix the numerous issues with hog farms is finally justified. However, a permanent solution that works for both farmers and citizens will surely only arise from Smithfield Foods's need to shelter its own interests, rather than to protect the health, safety, and comfort of low-income and non-white families.
---
Emily E. Harrison is a 2021 graduate of Wake Forest School of Law and a 2018 graduate of the University of North Carolina at Chapel Hill.
---
Become a Patreon!