---
Abstract
Excerpted from: Noelia Rivera-Calderón, Arrested at the Schoolhouse Gate: Criminal School Disturbance Laws and Children's Rights in Schools, 76 National Lawyers Guild Review 1 (Spring, 2019) (332 Footnotes) (Full Document)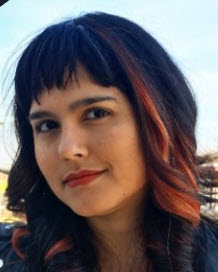 A generation ago, adults remember detentions and suspensions as the most common, and among the most severe, punishments for school-based misbehavior. Today almost half of children in the United States attend schools with sworn law enforcement officers who may, and do, arrest children for the same offenses that in the past would have merited these detentions.
Close to two million children in the United States attend a school with a law enforcement officer but no guidance counselor. Over ten thousand children across the country are arrested each year for some form of "disturbing school," codified by at least twenty-two states as school-specific disturbance laws, and encompassed by many other states' disorderly conduct and disturbing the peace statutes. These laws may subject children as young as seven years old to fines or incarceration--or incarceration for failing to pay the fine.
This Comment recommends that legislatures repeal school disturbance laws and that courts find these laws unconstitutional. To support this conclusion, this Comment proceeds in the following manner.
Section II discusses the development of law concerning children's rights in schools, from laws encompassing school-based forms of protest to the more recent development of zero-tolerance school discipline and the different charges that may result from student misbehavior in school. As school disturbance laws have put thousands of students in the hands of the juvenile justice system, involvement that carries lifelong consequences, some advocates have sought to push back on the severity of the laws, challenging them through the legislatures and the courts. Parts II.C. and II.D. discuss these challenges and their successes and failures.
Section III discusses the many harms that come from reliance on school-based law enforcement officers to police routine student misbehavior. Not only do school disturbance laws increase juvenile justice involvement, they are widely recognized as having a discriminatory impact against students of color, lesbian, gay, bisexual, transgender, and queer (LGBTQ) students, and students with disabilities. Aside from the harms, school disturbance laws are, by pure common sense and on their face, simply unconstitutional. Part III.B. discusses how school disturbance laws should be found both void for vagueness and unconstitutionally overbroad. Finally, Part III.C. shows that school disturbance laws are unnecessary state intrusion--they take responsibility away from the parties that should be responsible for handling routine student misbehavior: school administrators, teachers, and parents. Further, if an arrest in school is warranted, it may be brought under an existing charge that already has a depth of case law limiting its reach, such as disorderly conduct.
[. . .]
This Comment recommends that school disturbance laws be repealed by the legislatures and found unconstitutional by the courts. Because the rights of children in schools do not and should not "stop at the schoolhouse gate," we must recognize that the Fourteenth Amendment protects children from the right to be deprived of their liberty without due process under vague, overbroad, harmful, discriminatory, and unnecessary school disturbance laws. Otherwise we consent to live in a nation where the rights of some of our most vulnerable residents, children, are not only limited but terminated at the schoolhouse gate.
---
Noelia Rivera-Calderón, J.D., is a former middle school teacher, a past Program Director of the School Discipline Advocacy Service, and an education policy advocate in Washington, D.C.
---
Please visit my Patreon Page