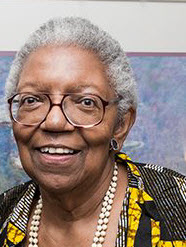 Law schools profess a commitment to educating a racially diverse population. However, the lack of diversity in law schools is often blamed on the quality of the applicant pool. This report hypothesizes that the LSAC applicant pool does not justify the Total Whiteness or Excess Whiteness in law school enrollments. Total Whiteness is the percentage of the White first-year enrollment for 2017–2019. Excess Whiteness is the degree to which a law school is less diverse than the LSAC applicant pool and its local population.
This report is about students. It is not about faculty and staff whiteness. It does not address retention, graduation, and bar passage. It is not about campus climate. Just because a law school has a large number of diverse students does not mean that the school's policies, practices, or values are tailored to meet the needs and interests of that "diverse student body." Similarly, a lack of numerical student representation says nothing about the climate. All of those are separate analyses.
That said, numerical racial diversity of students is essential to ensure that a profession represents all communities. Thus, it is not unreasonable to expect law schools' racial diversity to reflect the LSAC applicant pool. Furthermore, all schools are supported by local taxes and infrastructure; the racial diversity of law schools should therefore reflect the state or local population.
This report can be utilized by schools to move to a representative student body. But the lack of excess whiteness does not mean the school is diverse in its racial representation. This report does not answer the question of whether Black Americans, Native Americans, Latinx Americans, Asian Americans or Pacific Island Americans are equitably represented.
---
An Overview (45 Minutes)