OCTOBER, 2022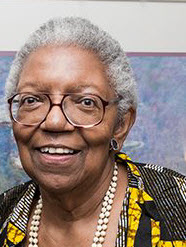 VERNELLIA R. RANDALL
Founder and Editor
Professor Emerita of Law
The University of Dayton School of Law

This website makes legal scholarship more accessible to community activists, students, and non-law faculty.
In September 2022, Racism.org had 17,228 users in 19,351 sessions and 26,555 page views. Users were from 139 countries. The Top Six Countries were the United States, China, Germany, Canada and the United Kingdom. I uploaded 62 articles that had 18922 hits.
Thanks to My Patrons for September, 2022!
Special Thanks to my Continuing Patron -
Saru Matambanadzo
who increased her support!
This issue includes 63 articles posted in the following categories:
---
Click here to Support Professor Randall and her work.

---
American Indian or Alaskan Native
Articles
Databases
[Back to Top]


Asian American or Pacific Islander including Native Hawaiians
Databases

Articles
Databases

Articles
Databases

Databases

Articles
Databases

Articles
Databases

Databases

Articles
Databases

Databases

Articles
Databases

Articles
Databases

Articles
Databases

Articles
Databases

Patrons who pledge $10 a month or more can select 1 article a month from a database to be abstracted. Please email Prof. Randall through Patreon.com