Become a Patreon!
---
Abstract
Excerpted From: Daiquiri J. Steele, Preserving Pandemic Protections, 42 Berkeley Journal of Employment and Labor Law 321 (2021) (340 Footnotes) (Full Document)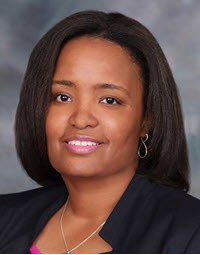 Empirical research has consistently shown that paid sick leave decreases the transmission of infectious diseases. Access to paid sick leave allows employees who have contagious diseases to stay home from work without suffering major economic consequences. This limits the spread of disease to coworkers, who could then transmit the disease to their families and others in their community. The World Health Organization (WHO) has long advocated for paid sick leave, recognizing of the value of this right in times of crisis. In Spring 2020, the rapid transmission of the novel coronavirus, also known as the severe acute respiratory syndrome coronavirus 2 (COVID-19), prompted a global pandemic. Countries around the globe witnessed rapid, exponential growth in the number of COVID-19 infections within weeks. The COVID-19 global pandemic and corresponding economic shutdown have demonstrated the desperate need for paid sick leave in the United States. The following hypothetical illustrates why.
Assume Alex, an employee working as a resident assistant at a senior living center, has been diagnosed with COVID-19, but lacks access to paid sick leave. With bills to pay and children to care for, she cannot afford to take unpaid time off from work. These economic pressures may induce Alex to return to work even while still ill with a highly contagious disease, thereby increasing the risk the virus spreads to Alex's coworkers, the center's residents, and other individuals with whom her coworkers and residents come in contact. Without access to paid sick leave, Alex endangers not only her own health but also the health of the employer's other personnel, the residents, and the public at large.
In addition to exacerbating the spread of disease in the workplace, a lack of access to paid sick leave can also fuel the transmission of contagious diseases in schools. Parents without paid sick leave are more likely to send their children to school or a childcare facility when their children have a contagious disease. This increases the rate of infection at the school or childcare facility which, in turn, contributes to community spread of the disease. Hence, paid sick leave not only protects America's workforce, but also its children.
Employees without paid sick leave are frequently incentivized to go to work while ill to avoid job insecurity and economic ramifications. A 2008 study found that 16 percent of 1,493 workers surveyed reported they or a family member have been terminated, suspended, or otherwise penalized or that they would be terminated if they missed work due to illness. Furthermore, a 2015 study showed that 51 percent of food workers "always" or "frequently" go to work while sick. The majority of these respondents said they did so because they could not afford the loss in pay.
Incentivizing workers to come to work while sick not only risks spreading disease among coworkers, but also endangers the public at large. Take for example workers infected with norovirus, the leading cause of foodborne illness in the United States. The majority of norovirus infections have been traced back to infected food industry employees. According to a study by the Centers for Disease Control and Prevention (CDC), between 2001 and 2008, 53 percent of norovirus outbreaks originated with infected food service workers, who may have contributed to 82 percent of outbreaks. This occurred despite Occupational Safety and Health Administration (OSHA) guidance stating that ill employees should be sent home and not be allowed to return to work until forty-eight to seventy-two hours after symptoms have ceased. Recognizing the danger posed by sick employees, some restaurants have started offering paid sick leave to prevent their employees from infecting coworkers and customers.
The lack of paid sick leave can be catastrophic during a pandemic. For example, studies estimate that lack of paid sick leave during the H1N1 influenza outbreak in 2009 resulted in 1,500 additional deaths. Between September and November of 2009, approximately 25.5 million employees were infected with H1N1. Of these, about 17.7 million took time off work, but the remaining 7.8 million went to work while infected with the contagious disease. As data suggest that each worker infected with the seasonal flu infects an additional 0.9 coworkers, it is estimated that those 7.8 million workers with H1N1 infected an additional 7 million workers, resulting in 1,500 deaths.
Data analysis from the H1N1 outbreak comparing public and private sector employees also suggests that paid sick leave provisions are effective at keeping sick employees from going to work. Public sector employees were, and continue to be, more likely to have access to paid sick leave than their private sector counterparts. The majority of the employees who went to work while infected with H1N1 worked in the private sector. Meanwhile, public sector employees, who have better access to paid sick leave coverage, were more likely to stay at home. However, public sector employees comprise only around 15 percent of the American workforce. Slightly under 75 percent of American workers are employed in the private sector, and slightly over 10 percent are self-employed.
Preventing employees from working while infected with the novel coronavirus is a key policy imperative to limit the spread of the disease. Indeed, the first case in the first major COVID-19 outbreak in the United States is attributed to an employee at a nursing home in Washington state who went to work sick. Just after COVID-19 was declared a pandemic, experts in multiple industries began lobbying Congress for paid sick leave. A group of fifty-five organizations from business, labor, and health sectors sent a letter to members of Congress requesting that the federal government implement a paid sick leave law. Among these organizations were the American Lung Association, American Public Health Association, Infectious Diseases Society of America, and National Organization for Women.
In response to the pandemic, Congress passed the Families First Coronavirus Response Act (FFCRA) to provide paid sick leave and emergency assistance for individuals, families, and businesses impacted by the novel coronavirus. Among the legislation's provisions were the Emergency Family and Medical Leave Expansion Act (EFMLEA) and the Emergency Paid Sick Leave Act (EPSLA). Both the EFMLEA and the EPSLA provide employees with statutory entitlements to take temporary paid leave. While the mandatory provisions of the EFMLEA and the EPSLA expired on December 31, 2020, Congress passed the American Rescue Plan Act of 2021 (ARPA) in March 2021. The ARPA permits employers to voluntarily extend the EPSLA and EFMLEA provisions to their employees and receive tax credits in return.
The right to paid sick leave established by these laws or similar future legislation can only be as effective as their retaliation provisions. Protection against retaliation is critical in preventing the spread of infectious diseases. Just as there are market forces that incentivize employees to go to work while sick if no paid sick leave is available, there are also market forces that incentivize employers to discourage employees from taking sick leave. Hence, it is important that laws enacted to provide employees with sick leave are robustly enforced. Retaliation provisions help with this enforcement.
Turning back to Alex, assume she has invoked her right to paid sick leave because of COVID-19. Two days into the leave, her supervisor calls her and threatens to terminate her employment if she does not return to work immediately. The threat will likely induce her to return to work immediately, once again risking her own health and that of the public as a whole, nullifying the value of her statutory right to paid sick leave.
The EFMLEA and the EPSLA both contain retaliation provisions in an effort to ensure workers can realize their statutory rights. However, only the EPSLA contains a newly crafted retaliation provision, offering an opportunity to evaluate whether Congress has learned from the judicial interpretation of previous retaliation statutes and tailored new statutory language accordingly. This Article critically assesses the retaliation provision Congress drafted as part of the EPSLA through the lens of jurisprudence interpreting retaliation and whistleblowing provisions of other statutes. In light of this jurisprudence, this Article argues that the EPSLA's retaliation provision is inadequate, particularly for a statute passed to ameliorate a public health emergency. The Article provides Congress a roadmap to strengthen anti-retaliation statutory text so that courts are more likely to interpret the language in a way that upholds Congress's private enforcement scheme for workplace law.
Part I discusses the anti-retaliation provisions of workplace protection laws that existed before the COVID-19 pandemic. The discussion first examines the underlying assumption that Congress intends retaliation provisions to provide employees with the maximum protection against reprisal and analyzes how the courts have undermined this objective by narrowly interpreting statutes. Next, Part I explores workers' rights to leave prior to the pandemic under the Family Medical Leave Act (FMLA) and the shortcomings of this legislation. Finally, Part I examines other workplace statutes that could be invoked during the pandemic and assesses the laws' strengths and weaknesses in safeguarding workers' rights. Part I not only demonstrates the holes in the existing workplace legal framework but also illuminates the dire need for stronger retaliation provisions to promote Congress's goals of curbing retaliation.
Part II explores the developments and promises of the EPSLA and the EFMLEA. Part II identifies and assesses the anti-retaliation principles and protections within this legislation.
Part III critically assesses the language of the EPSLA's retaliation provision. It divides components of the retaliation provision into three categories-- first, areas in which the text provides the greatest possible protections based on judicial precedent; second, areas in which the language is sufficient to confer broad retaliation protections, but Congress could have further strengthened those protections; and finally, areas in which Congress failed to provide adequate protections. The Article illustrates that although congressional drafting of retaliation statutes has improved in some areas, additional reforms are needed to provide the robust retaliation protections needed to undergird existing laws.
[. . .]
Employment laws setting minimum labor standards or prohibiting discrimination against certain protected groups not only implicate the private interests of the employer and employee, but also the interests of society as a whole. Whether reinforcing public norms like equal protection or protecting public health by stopping the spread of infectious diseases, these laws do not operate solely in the private sphere. This is particularly true for legislation passed in response to a national emergency, as was the case with the EPSLA. Retaliation provisions in workplace statutes play a crucial role in protecting the rights of workers.
Courts have long recognized that Congress wants robust retaliation protections to undergird the enforcement scheme it created for workplace statutes, and substantial retaliation jurisprudence reflects this. However, ancillary factors such as the invocation of private law in statutory interpretation and textual discrepancies between statutes are leading to interpretations of retaliation laws that dilute their efficacy. Even at a moment in the nation's history where Congress clearly understands the far-reaching ramifications of non-enforcement--and despite having the benefit of prior case decisions in which the courts narrowly interpreted retaliation protections--Congress still failed to craft retaliation provisions in the EPSLA that would provide expansive retaliation protections. A decision by Congress not to provide the maximum possible retaliation protection is inconsistent with the motivation of the EPSLA. Even more disturbing than the current failures is the likelihood that future emergency legislation will possess the same shortcomings.
Having uniform, broad anti-retaliatory language for Congressional use in existing and future statutes will make expansive retaliation protections the default and create a legislative mechanism whereby to lessen protections, Congress would have to affirmatively change the default language, unequivocally signaling to the courts its intent to reduce protections.
---
Assistant Professor of Law, The University of Alabama School of Law.
---
Become a Patreon!