Become a Patreon!
---
Abstract
Excerpted From: Brenda Mallory and David Neal, Practicing on Uneven Ground: Raising Environmental Justice Claims under Race Neutral Laws, 45 Harvard Environmental Law Review 295 (2021) (175 Footnotes) (Full Document)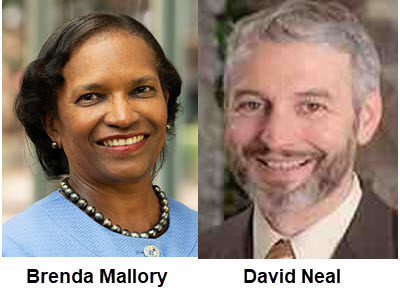 The inauguration of President Joe Biden and Vice President Kamala Harris has ushered in new energy and focus on environmental justice in the Executive Branch. As candidates, Biden and Harris campaigned on the most forward-leaning justice platform, including environmental justice, of any previous candidates. They committed to a whole-of-government approach to tackling the environmental injustices that many low-income communities and communities of color experience. With a bare majority in Congress, comprehensive legislation addressing environmental justice seems unlikely. The expectation, however, is that the new administration will leverage existing tools (statutes, regulations, guidance, and agency discretion) in new ways that benefit communities of color and low-income households while at the same time enriching the environment for all.
Advocates trying to bring relief to communities of color suffering from the disparate impacts of existing sources of pollution or facing the prospects of new sources of pollution have found ways to use existing tools for decades. With few examples of comprehensive environmental justice legislation in states, freshly examining existing tools can be the only option for redress.
In this Article, we describe several examples where the Southern Environmental Law Center ("SELC") has worked with its partners to ensure that all communities in SELC's region have clean air, clean water, and a healthy environment in which to live, work, and raise their families. SELC, as a public interest law firm, has used existing tools in new ways to protect threatened communities in the American Southeast. We share lessons SELC has learned through these cases, as well as ideas for more comprehensively addressing environmental justice at the state level. Before reviewing these examples of cases brought by SELC, we begin with an overview of the early Environmental Justice Movement in the region that SELC serves. We conclude with a description of the 2020 New Jersey Environmental Justice statute--one of the most significant pieces of environmental justice legislation enacted--and contrast that new legislative tool with administrative options that state environmental agencies have now to enforce disparate impact standards under Title VI of the Civil Rights Act of 1964.
[. . .]
SELC focuses on environmental and natural resource protection in six southeastern states: Virginia, North Carolina, South Carolina, Georgia, Alabama, and Tennessee. Some of these states contain the most environmentally contaminated sites in the nation and a high proportion of low-income and African American residents. Early grassroots actions spurred the development of the Environmental Justice Movement in this region.
In 1982, a predominantly African American community's civil disobedience in opposition to a toxic PCB landfill in Warren County, North Carolina, brought national attention to the disproportionate siting of undesirable land uses in communities of color. This community action, along with initial studies showing the impacts of toxic contaminants on communities of color, led to a General Accounting Office ("GAO") report in 1983. Congressional leaders requested that the GAO study the location of hazardous waste landfills in the Southeast and the racial and economic demographics of the surrounding communities, in what proved to be a groundbreaking analysis. In 1987, the United Church of Christ Study further highlighted the disproportionate burden lowincome communities and communities of color bear in hosting unhealthy and undesirable facilities.
These events resulted in EPA creating the Environmental Equity Workgroup in 1990 to focus on distributional issues raised by environmental policies and enforcement. The First National People of Color Environmental Leadership Summit in 1991 marked the beginning of the Environmental Justice Movement's expansion beyond contaminated sites to encompass public health, worker safety, land use, transportation, housing, resource allocation, and community empowerment. EPA's Environmental Equity Workgroup and the First National People of Color Environmental Leadership Summit played an instrumental role in pushing President Clinton to issue Executive Order 12,898 in 1994 to address demographic information associated with federal actions and improve public participation in terms of environmental justice. According to EPA's current definition:
Environmental justice is the fair treatment and meaningful involvement of all people regardless of race, color, national origin, or income, with respect to the development, implementation, and enforcement of environmental laws, regulations, and policies. This goal will be achieved when everyone enjoys:
The same degree of protection from environmental and health hazards, and
Equal access to the decision-making process to have a healthy environment in which to live, learn, and work.
This definition incorporates both procedural and substantive elements, which in practice should require both meaningful participation in the decisionmaking process and consideration of the risk of disparate impacts from permitting or other agency actions. In this Article, we focus on substantive elements of environmental justice--on laws and policies that promote environmentally just outcomes and strategies for enforcing those laws.
Nearly thirty years following EO 12,898, while these early developments and tools have continued to evolve, low-income communities and communities of color still bear a disproportionate environmental burden from the siting of polluting facilities. These communities also suffer disproportionate health impacts, as well as socioeconomic inequities that undermine the ability of citizens to respond to unexpected pressures. Dr. Robert Bullard gave the following testimony at a congressional hearing in October 2020:
People of color are overrepresented in populations who live within a one-mile radius (44%) and a three-mile radius (46%) of the nation's 1,388 Superfund sites. Studies now show some 60 percent of the nation's Superfund sites are threatened by flooding and climate change impacts. These threats were made real by Hurricane Harvey and the flooding of the San Jacinto Waste Pits and French Limited Superfund sites. The flooded French Limited Superfund site is in Barret Station, Texas, founded in 1889 by Harrison Barrett, a former slave.
Discriminatory policies and unequal power arrangements place African Americans and other people of color at elevated health risks from waste and industrial facilities, chemical plants and refineries, and increased vulnerability from natural and human-made disasters.
The year 2020 has seen growth in grassroots and institutional concern about systemic racism and the environmental injustices associated with such systems. The "I can't breathe" refrain that echoed the tragic last words of George Floyd and Eric Garner became a rallying cry not just for Black Lives Matter protests, but also for environmental justice advocates. Mustafa Santiago Ali, Vice President for Environmental Justice, Climate, and Community Revitalization at the National Wildlife Federation and former senior advisor at EPA, testified before Congress, "[w]hen we say, 'I can't breathe' we literally can't breathe" in relation to cumulative air pollution and COVID-19 infections that have disproportionately burdened Black and Brown communities. Environmental injustice is becoming a more broadly understood lens through which to view the disparate absence of basic public health infrastructure, such as the lack of waste water systems in the predominantly Black town of White Hall in Lowndes County, Alabama. There has been a renewed push for legislation to address some of the impediments to remedying environmental injustices. As mentioned, the Biden-Harris Administration is bringing new energy and emphasis to tackling environmental injustices.
There is hope for meaningful change as the legal landscape continues to evolve, but this Article focuses on existing tools and how SELC has leveraged those tools in defense of threatened communities. Following examples of SELC's work, we provide an overview of the New Jersey Environmental Justice Law enacted in 2020. This is one of the rare statutes dealing comprehensively with environmental injustices. Because there are no similar statutes in the Southeast, SELC has instead relied on race-neutral environmental provisions when representing communities of color that face environmental harms. The New Jersey statute offers a stark contrast. But even for states that do not enact comparable legislation, we argue that state environmental agencies can do more to enforce disparate impact standards under the authority of Title VI.
[. . .]
Though neither the Clean Water Act citizen suit challenging Duke Energy's Belews Creek coal ash impoundment nor the challenge to the ABC Drummond consent decree brought explicit discrimination or disparate impact claims (like SELC was able to raise in the Friends of Buckingham case and in the challenge to the FERC certificate), the promise of enforcing longstanding environmental laws for communities of color and other vulnerable populations is itself an important goal of environmental justice. Uma Outka has rightfully observed that "[a]dvocates can serve the important function of ensuring that the laws are enforced equitably without necessarily asserting discrimination."
Indeed, the failure to aggressively enforce environmental laws when environmental justice communities face the brunt of pollution erodes environmental protections more broadly and is itself part of the broader pattern of environmental injustice.
To the extent that we fail to consider environmental justice a moral responsibility, and fail to make a conscious effort toward equitable distribution of environmental harms, we perpetuate ineffective pollution control and tolerate ongoing environmental degradation. The fact that environmental injustice is not always visible to the public at large has led to complacency over the level of pollution our laws allow.
Failing to consider how communities of color have borne a disproportionate risk from environmental pollution has made it easier for such pollution to proliferate.
In light of the barriers to prevailing on claims of discrimination, Professor Outka summarized practitioner Luke Cole's "litigation hierarchy," which "ranks the various theories for bringing environmental justice claims." Mr. Cole proposed using "environmental laws, especially those which focus on procedure, applied in a traditional manner" and "[e]nvironmental laws, particularly those which mandate public participation" as the first and second most likely routes for successful litigation. In contrast, civil rights lawsuits and constitutional claims have the least likely avenue to success.
When bringing a citizen suit under the Clean Water Act or intervening to block an ineffectual consent decree that fails to stop a long-term polluter, litigants can nevertheless highlight the discriminatory impacts of water or air pollution and tell the stories of historic injustice that have led to those disparate pollution burdens. As Jedediah Purdy has argued, what we commonly think of as "race-neutral" environmental laws, like the CAA, were at least in part intended to address the distributional unfairness of pollution that was understood at the time to be too often concentrated in low-wealth neighborhoods or communities of color. But the drafters of those bedrock environmental statutes did not foresee the growth of economic inequality, retrenchment of civil rights enforcement, and a rejection of disparate-impact claims by the Supreme Court that would emerge in the 1970s, making it increasingly difficult to find legal redress for the distributional unfairness of environmental injustice under those laws.
Until more states or EPA (under its authority to promulgate regulations under Title VI of the Civil Rights Act of 1964) enact substantive and enforceable environmental justice protections, communities of color and low-income communities that are overburdened with disproportionate sources of pollution or threatened with new sources of pollution will often continue to have few choices for seeking redress. Because of the wide deference courts often afford permitting agencies, bringing an action to challenge a newly permitted polluting facility can itself be daunting. Communities will likely find themselves at the mercy of corporations that too often choose to put polluting facilities where they anticipate the least political resistance or without the resources or legal tools to enforce substantive environmental justice protections. In the absence of more robust environmental justice statutes or enforceable state-level regulations, too often the situation will look like what SELC faced with the Northampton Compressor Station, rather than the Buckingham compressor in Union Hill.
Public interest environmental law advocates have an important role to play in elevating stories of communities that face disproportionate burdens from pollution. It is important to listen to communities of color and low-wealth neighborhoods that face unfair risks of exposure to harmful pollution, learn the deeper histories that shaped those communities, and find ways to help make those stories heard. Lawyers should remind courts, environmental agencies, and other decision-makers that these patterns of environmental injustice persist decades after landmark civil rights legislation was enacted in the 1960s. When a community is organized to fight against the risk of disproportionate pollution, a potential lawsuit may not be the most important part of that struggle. Regardless of what additional tactics are undertaken in such struggles, lawyers can work with client groups to elevate their voices, a key part of building the political will needed to enact stronger laws, regulations, or policies that can better help redress environmental injustices.
---
Brenda Mallory served as the Director of Regulatory Policy at the Southern Environmental Law Center until April 2021, where she coordinated the development and implementation of SELC's regulatory policy agenda.
David Neal is a senior attorney at the Southern Environmental Law Center's Chapel Hill, North Carolina office where he focuses on clean energy policy and environmental justice.
---
Become a Patreon!