Become a Patreon!
---
Abstract
Excerpted From: Kirsten D. Gerbatsch, Treaty-based Climate Change Claims: Litigation Pathways in the Face of Cultural Devastation, 45 Public Land & Resources Law Review 155 (2022) (271 Footnotes) (Full Document)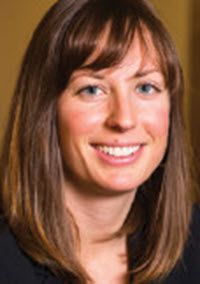 Climate change is an existential threat facing all of humanity that disproportionately threatens the very existence of American Indian tribes. In the United States, 574 federally recognized American Indian and Alaska Native tribes, as well as state-recognized tribes, Native Hawaiian peoples, unrecognized tribes, and Indigenous peoples of U.S.-affiliated territories live on and off reservations, in remote, rural, and urban communities. Regardless of federal recognition, a reservation's size and location, or whether tribal members live on-or off-reservation, climate change jeopardizes Indigenous communities' culture, sovereignty, health, economies, and lifeways.
Around the globe, citizens, states, municipalities, and non-governmental organizations are suing to hold the federal government accountable for climate-related commitments and climate change harms. Litigation can be an important tool to push governments and corporations to develop and implement effective means of climate change mitigation and adaption. Parties have brought hundreds of climate lawsuits in the U.S. since the 1990s, but few have been successful beyond influencing public policy perceptions and contributing to a cultural shift in society's collective conscious.
Indian tribes in the U.S. have brought climate change-related claims to the United Nations, but to date, no tribe has directly leveraged its trust relationship, nor treaty rights, to hold the federal government accountable for climate change harms to land, water, wildlife habitat, or cultural resources. Yet, tribes are uniquely situated to do so. Unlike other plaintiffs, tribes have, since time immemorial, occupied lands and relied on natural resources that in part form the basis of tribal sovereignty. These resources are now threatened by climate change. Further, the relationship between the U.S. and tribal governments gives rise to fiduciary obligations on the part of the federal government to protect Indian trust resources.
In other words, tribes have unique standing, rights, and injuries resulting from climate change that may lay the foundation of successful climate action where other plaintiffs have failed. Tribes have relied on treaties with the U.S. to enforce valuable rights such as access to water, fish, and hunting areas for centuries, and have successfully brought breach of trust claims when the federal government has mismanaged natural resources. Based on the legal status of tribes, the trust relationship between the federal government and tribes, and specific treaty-reserved rights, Indian tribes in the U.S. may be the best situated plaintiffs to successfully bring a climate change claim. Nevertheless, tribal plaintiffs are likely to face some of the same challenges associated with causation and traceability as non-tribal plaintiffs and may, therefore, seek alternative means to protect climate change-threatened natural and cultural resources.
This article posits that tribes, because of their unique position, may be able to open up legal avenues to alleviate climate change harms and force the federal government to implement mitigation and adaptation measures. Section II provides a broad overview of American Indian and Alaska Native connections to the land, the unique threats tribes experience in the face of climate change, and limitations on tribal mitigation and adaptation measures. Section III lays the legal foundations of several distinct tribal climate change claims based on foundational principles of federal Indian law. Section IV compares Juliana v. United States and United States v. Washington to reveal the different strengths and weaknesses of the youth plaintiffs' and tribal plaintiffs' claims. Section V explores the possibilities of developing climate change claims based on tribal treaty rights and the federal trust responsibility. Finally, Section VI addresses specific tribal considerations, as well as remaining challenges in bringing such claims.
[. . .]
In the face of the existential threat of a warming planet, Indian tribes could leverage treaties in new ways that potentially open up legal avenues to alleviate climate change harms and compel the federal government to implement both proactive and reactive mitigation and adaptation measures. In bringing these claims to protect their lands and natural resources from climate change threats, tribes can protect the very foundations of their tribal sovereignty, as well as build strategic opportunities to hold the federal government accountable to curb greenhouse gas emissions and support the most vulnerable communities. If tribes can bring these claims successfully, it would be a victory with benefits that extend far beyond any given tribe, reservation, or community.
In the end, what do tribes have to lose? Everything.
---
J.D. 2022, University of Montana Alexander Blewett III School of Law, B.A. Reed College; Wyss Scholar for Conservation in the American West; Montana Public Interest Scholar.
---
Become a Patreon!