---
Abstract
Excerpted from: Marianne Engelman Lado, No More Excuses: Building a New Vision of Civil Rights Enforcement in the Context of Environmental Justice, 22 University of Pennsylvania Journal of Law and Social Change 281 (2019) (337 Footnotes) (Full Document)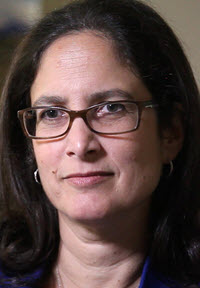 This article explores why the Environmental Protection Agency (EPA), the lead federal agency in the environmental sector, has failed to enforce Title VI of the Civil Rights Act of 1964 and calls for reforms to remedy the continuing environmental effects of discrimination on the basis of race and ethnicity. More than 50 years after the passage of Title VI, 30 years after the United Church of Christ published Toxic Wastes and Race, which brought racial disparities in the distribution of hazardous waste facilities to the nation's attention, and more than 25 years after the First National People of Color Environmental Summit, when community members convened from across the country and effectively launched the Environmental Justice Movement, the article asks why civil rights enforcement in the environmental context has languished.
Environmental justice scholars have long wrestled with a chicken and egg problem: do noxious facilities encroach on low-income communities and communities of color or do low-income populations and people of color move into areas with unwanted land uses? In 2015, environmental scientists Paul Mohai and Robin Saha published two groundbreaking articles exploring the relationship between the location of polluting sources, on the one hand, and race and class on the other. One article reviewed the significant body of research documenting racial and economic disparities in the distribution of environmental hazards and discussed the need for longitudinal research to evaluate the chicken and egg issue. The other article responded to that call, reporting on a national study designed to evaluate whether distributional inequities are caused by siting decisions, post-siting demographic change, or a combination of both. The authors analyzed longitudinal data on commercial hazardous waste facilities, which allowed for comparison of the demographic makeup of neighborhoods over time, and found "strong evidence of disparate siting" of facilities--that is, support for the proposition that facilities move to communities of color. Ultimately, Mohai and Saha conclude that "racial discrimination and sociopolitical explanations (i.e., the proposition that siting decisions follow the 'path of least resistance') best explain present-day inequities."
This finding should not be surprising to readers of either Richard Rothstein's recent book The Color of Law: A Forgotten History of How Our Government Segregated America or Dorceta Taylor's Toxic Communities: Environmental Racism, Industrial Pollution, and Residential Mobility. Rothstein and Taylor both trace the role of racially explicit federal, state, and local government policies in creating racial segregation, which set the stage for the concentration of polluting sites in communities of color across the country. Their books examine the impact of zoning ordinances, which designated land adjacent to neighborhoods with substantial African American populations and other communities of color as industrial and, therefore, appropriate for the siting of machine shops, waste dumps, and other polluting sources. Rothstein attributes inequities in zoning and other racially discriminatory government actions and the location of toxic waste facilities to a desire by white decision-makers "to avoid the deterioration of white neighborhoods when African American sites were available as alternatives." Based on this record of state action creating and contributing to racial segregation, Rothstein argues that government has "a constitutional obligation to remedy the effects of government-sponsored segregation." These effects include disparities in the distribution of toxic sources.
As Dr. Robert Bullard, one of the founders of the Environmental Justice Movement, wrote, "White racism ... has made it easier for black residential areas to become the dumping grounds for all types of health-threatening toxins and industrial pollution." Rothstein and Taylor confirm Bullard's observation, connecting state actions with "the frequent existence of polluting industry and toxic waste plants in African American communities ...." The academic literature, in short, has largely coalesced around the view that environmental hazards are foisted on disadvantaged communities, and often on communities of color. This recent scholarship, however, has failed to revisit the use of Title VI of the Civil Rights Act of 1964, which prohibits discrimination on the basis of race and ethnicity by recipients of federal funds, though Title VI is one of the most salient tools available to remedy the environmental impacts of the constitutional violations they describe.
After eight years of an administration that professed commitment to environmental justice, and with the forced pause created by the 2016 election and installation of the Trump Administration, it is time to evaluate why EPA has failed to develop a forceful civil rights compliance and enforcement program and what can be done. EPA's failures--even during the Obama Administration--are well documented, as is the need for civil rights enforcement in the environmental space. Analysis of the causes of administrative failure and possible solutions, though, has not received similar scholarly attention: with so many environmental decision-makers receiving federal funds--particularly from EPA--why hasn't EPA enforced civil rights, and is there any hope for change? These are the central questions of this article. Over time, insufficient attention has been paid to the structure, history, and culture of the civil rights program at EPA. This article delves into greater detail to provide the raw material for the long-term work of shaping a new, more effective approach to civil rights enforcement to remedy environmental injustices.
Three brief initial sections of the article provide background for the analysis and recommendations.
Part I touches on the core problem of racial inequality in the environmental context. Documentation of disparities on the basis of race and ethnicity in exposure to environmental health hazards over the last few decades serves as the factual predicate for this article.
Part II provides a primer on Title VI and explains how Title VI can and should be used to redress these disparities. Part II also explains the legal context that creates reliance on agency compliance and enforcement activities.
Part III evaluates EPA's record in this area.
Part IV addresses theories and explanations for the failure of EPA's compliance and enforcement program: (1) that historically, EPA failed to build expertise in enforcing the Civil Rights Act; (2) exceptionalism--the claim that EPA runs delegated programs and thus has a unique relationship with the states and other recipients of federal funds; (3) a variation on exceptionalism--that as an agency populated by scientists, engineers, and lawyers, the EPA is less committed to civil rights; and (4) that the structural characteristics of EPA's civil rights office have undermined its effectiveness. The article ultimately argues that all of these factors have contributed to a now deeply seated agency culture. In this context, EPA has not developed the will to spend political chits on civil rights enforcement. This Part reframes the conventional account of why EPA has failed to serve as a meaningful bulwark against environmental injustice, raising questions about EPA's capacity for change and whether responsibility for Title VI compliance and enforcement should be transferred to a different governmental actor.
Part V answers the question what can be done. Residents of environmentally overburdened communities can and should continue to use a range of legal strategies in their struggle to be heard and to address the concentration of polluting sources in their neighborhoods. At the same time, Part V argues for long awaited improvements in EPA's civil rights enforcement program as well as legislative action to restore the private right of action to enforce agency regulations in court. These changes would improve the current state of civil rights enforcement in the environmental justice context. In addition, the article argues that the scale and intractability of the problem call for wholesale reconceptualization of federal civil rights enforcement to create greater accountability and standardization across agencies. Two approaches meriting further exploration include a strengthened coordination role at the Department of Justice and the creation of an independent agency modeled after the Equal Employment Opportunity Commission ("EEOC"), which is charged with enforcement of the nation's laws prohibiting employment discrimination. Either approach would centralize civil rights enforcement responsibility in order to build capacity and decrease reliance on often underequipped offices of civil rights in dispersed agencies.
[. . .]
This article posits that it is unacceptable to forego civil rights enforcement in the context of environmental justice. Racial discrimination in decision-making and racial disparities in the distribution of environmental benefits and burdens cry out for legal approaches that acknowledge, rather than render invisible, the role of race so that it can be addressed. EPA's record of civil rights enforcement is poor, and recent reform efforts failed to move the ball down the field sufficiently. Current leadership at EPA provides little hope for change in the short-run, and communities fighting discriminatory actions, policies, and practices will need to continue utilizing a patchwork of approaches and tools to advance their goals. This period, however, also provides the opportunity for long-term strategizing. Toward that end, the article proposes reforms at EPA that ultimately hinge on whether leadership has the political will to create a meaningful civil rights compliance and enforcement program. In addition, the article looks to a future Congress to restore the private right of action to enforce regulatory requirements and to centralize Title VI compliance activities into one agency with the commitment and expertise to hold recipients of federal funds accountable.
---
Marianne Engelman Lado, Lecturer, Yale School of Forestry and Environmental Studies and Yale School of Public Health.
---
Please visit my Patreon Page