Become a Patreon!
---
Abstract
Excerpted From: Clare Huntington, The Restatement of the Law, Children and the Law: A Blueprint for Reforming the Child Welfare System, 60 Family Court Review 32 (January, 2022) (39 Footnotes) (Full Document)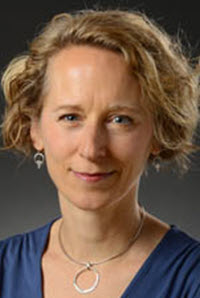 In any discussion of the foster care system, it is critical to challenge the assumption that the children who are in foster care should be in foster care. Scholars and advocates have argued for decades that most children in foster care would be better off at home and that we should redirect foster care funding towards broad-based efforts to reduce child poverty. And yet, despite some tinkering at the margins, we have not achieved this kind of systemic reform.
This essay offers a new tool for shrinking the child welfare system and promoting child well-being: the American Law Institute's Restatement of the Law, Children and the Law. As I demonstrate in this essay, the child welfare system is an outlier in the regulation of children and families. Increasingly, lawmakers are adopting a modern approach to regulation that reflects what Elizabeth Scott and I have termed "the child well-being framework." In this framework, lawmakers seek to promote child well-being by (1) relying on scientific research about child development and effective policy interventions, (2) recognizing that furthering child well-being usually furthers social welfare, and (3) addressing racial and economic bias and inequality. As the Restatement makes clear, much of the legal regulation of children--from policies in the juvenile justice system to doctrinal rules such as those governing contact with third parties--reflects and embraces the child well-being framework. But not all legal regulation does. The child welfare system remains seriously out of step with other reforms to the legal regulation of children, too often compromising the well-being of children. As this essay argues, although the child well-being framework may not describe the current child welfare system, it does provide a path forward.
[. . .]
The new Restatement of the Law, Children and the Law demonstrates that a child well-being framework guides much--although not all--legal regulation of children. The framework, with its reliance on scientific research, social welfare benefits, and a commitment to addressing racial and economic inequality, is a useful tool for assessing and reforming the child welfare system. Drawing on the framework can help bring the child welfare system in line with other areas of legal regulation and better serve the interests of children and families.
---
Professor Huntington is the Joseph M. McLaughlin Professor of Law and Associate Dean for Strategic Initiatives at Fordham Law School.
---
Become a Patreon!