Become a Patreon!
---
Abstract
Excerpted From: Sydney Groll, Communities as Caretakers: The Indian Child Welfare Act as an Antiracist Framework for All Child Welfare Cases, 19 Rutgers Journal of Law & Public Policy 279 (Spring, 2022) (279 Footnotes) (Full Document)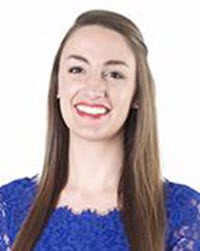 The child welfare system is racist. As with all systems in the United States, the system charged with protecting children is not exempt from the racist policies, practices, and mindsets that created and justified colonialization and slavery. Black, Indigenous, and other communities of color continue to fall prey to the harsh realities of child welfare involvement, finding themselves disproportionately represented in this system. Historically, the child welfare system has attempted to rectify this issue by implementing policies and practices that consistently fall flat. Perhaps one of the most comprehensive attempts at rectifying these wrongs involved the Indian Child Welfare Act (ICWA) enacted in 1978. ICWA was created to protect Indigenous communities devastated by extraordinarily high rates of removing Indigenous children from their families and Tribes and adopting them out to non-Indigenous families. In 2013, eighteen of the United States' most prominent child welfare organizations collectively asserted in an amicus brief that through the creation of ICWA, "Congress adopted the gold standard for child welfare policies and practices that should be afforded to all children." Specifically, they asserted that ICWA serves as "a model for child welfare and placement decisionmaking [sic] that should be extended to all children."
Through providing context on the reality of racism within the child welfare system historically and today, and through exploring gaps in current federal provisions, this Note identifies aspects of ICWA's antiracist framework that should be adopted for all children entering the child welfare system. The proposed expansion of specific ICWA mandates and provisions allows for greater accountability to both Indigenous communities, for which ICWA was created, as well as Black and other communities of color that are overrepresented in the child welfare system. In adopting the suggested mandates, the child welfare system is held to account for the wrongdoings that have plagued, and continue to plague, Black, Indigenous, and other communities of color.
Part I of this Note highlights the presence of racism in the child welfare system. It outlines current statistics around disparity at all levels of child welfare involvement, as well as the history of family separation for Black and Indigenous families specifically.
Part II covers the adoption of ICWA in 1978. This section discusses the creation and adoption of ICWA as a direct response to trauma inflicted upon Indigenous children and families for centuries. Additionally, this section provides an overview of the principles and mandates, as well as the current challenges to the application of ICWA.
Part III proposes specific mandates from ICWA that should be adopted for all children within the child welfare system to resolve the gap in protection provided by current federal legislation and policies. This section seeks to demonstrate how ICWA serves as an antiracist framework within the child welfare system that should be adopted for all children. Specifically, this section highlights the benefits of increased involvement of a child's specific community in regulation and placement; inclusion of qualified expert witnesses in placement and termination of parental rights determinations; and higher burdens of proof and standards for removal, termination of parental rights, and provision of services.
Finally, Part IV acknowledges how expansion of ICWA to all children could both positively and negatively impact the Indigenous communities that this Act was created to serve. This section seeks to highlight how the benefits, such as a clearer understanding and uniform usage of heightened requirements for removals, should not outweigh the specific necessity of ICWA. For Indigenous communities, ICWA continues to serve an important role in acknowledging sovereignty, which must be preserved. The additional antiracist reforms proposed for all children and families within the child welfare system should not come at the cost of repealing ICWA, but rather additional federal legislation should be formulated to incorporate the aspects discussed in Part III.
[. . .]
While expanding the ICWA framework to more child welfare cases would likely result in movement towards equity, it also must be emphasized that this will not solve the deep-rooted issue of racism within the child welfare system. Racial disproportionality in child welfare is part of the foundation that built our current child welfare system, and it will likely take multiple approaches to address it, including, but not limited to, the federal investments in adoptions and placements, kinship, and prevention that currently exist, as well as measures beyond the enactment of legislation. However, by implementing ICWA's framework for community inclusion, expert witnesses, and heightened burdens and standards, the child welfare system would take a beneficial step forward in making some progress. This progress has the potential to strengthen ICWA's current impact on Indigenous children and families, clarifying the role of federal regulation and enforcement. However, it is crucial that efforts to apply the ICWA framework to all children must not corrupt the important Tribal political sovereignty that Indigenous communities rely on today. Outside of ICWA, child welfare policies neglect to plainly acknowledge family separation's racist origins, instead often times perpetuating racism through disproportionate representation and outcomes. Adopting an antiracist framework rooted in community is clearly necessary and well overdue.
---
Sydney Groll is a May 2021 graduate of Rutgers Law School- Camden and is currently a Child Advocate Attorney working in the child welfare system.
---
Become a Patreon!