Become a Patreon!
---
Abstract
Excerpted From: Matthew J. Parlow, Racial Protest and Racial Progress in Professional Sports, 31 Southern California Review of Law & Social Justice 239 (Spring, 2022) (269 Footnotes) (Full Document)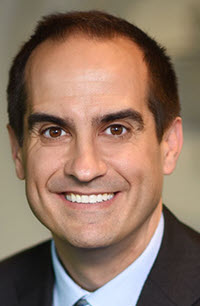 Professional sports have a long and complicated history with racial protests and racial progress. On the one hand, sports have sometimes led on issues of race and equality--moving society forward in meaningful ways. Jackie Robinson breaking the color barrier in Major League Baseball ("MLB") in 1947 is but one example. On the other hand, sports too often have emulated--or even trailed--society at large in failing to address systemic racism. The continued use of offensive mascots and trademarks in professional sports and the underrepresentation of persons of color and women in coaching, management, and front office positions are two prominent examples. Players have, understandably, attempted to advocate for racial progress and use their voices and platforms as professional athletes to raise awareness about issues within sports and in society. However, instead of receiving support from their teams and leagues, these players were met with a variety of restrictions on their speech and ability to protest, through terms in their leagues' respective collective bargaining agreements ("CBAs") that precluded them from speaking out on racial injustice.
In fact, most professional sports leagues' CBAs contain a variety of restrictions related to player speech--commercial, political, or otherwise. In many ways, these league policies curtail and even prohibit player activism and other forms of protest. Moreover, some professional sports leagues--such as the National Basketball Association ("NBA")--have certain prescriptions in their CBAs that impose particular player expression or speech. In particular, the NBA CBA contains a provision that requires players, trainers, and coaches to stand for the national anthem before each game. In this regard, certain contractual provisions in a professional sports league--whether in the CBA or another governing document in the sport-- not only inhibit a player's free speech and ability to protest, but they can also require or force a player into expression that they may feel uncomfortable supporting. To boot, all of these contractual provisions--restrictions and obligations--are protected by federal labor law as they are negotiated through the collective bargaining process. In short, for the history of American sports through the spring of 2020, there were severe limitations on the ability of players to protest racial injustice and otherwise use their voice and platform as professional athletes to advocate for change in society.
The summer of 2020 has seemingly changed that historical reality. Inspired by social movements all over the country and the world, players exerted their influence to speak out about racial injustice and demand various reforms in professional sports and society more generally. Professional sports leagues not only put out statements supporting the Black Lives Matter movement, but they also included these words prominently in their games and advertising. As seasons recommenced after delay or suspension due to COVID-19, players in the NBA, National Hockey League ("NHL"), and MLB kneeled during the national anthem. The Women's National Basketball Association ("WNBA") players walked off the court during the national anthem in protest as well. This form of racial protest--and the support players received from their respective leagues and teams--provided a stark contrast to the firestorm that the then President Donald Trump set off in criticizing Colin Kaepernick and other NFL players for kneeling during the national anthem a few years earlier. About a month after seasons relaunched, in the wake of the police shooting of Jacob Blake in Kenosha, Wisconsin, all major professional sports leagues suspended games following player walkouts to protest systemic racism and Blake's shooting. The sports world had fundamentally changed its approach on these important issues.
How did this sudden change take place? Are professional sports changed forever? This article seeks to delve into these questions within the context of how sports supported and thwarted racial protests and racial progress, and the legal and policy frameworks that hindered player activism. Part II provides a brief history of how professional sports have modeled racial progress ahead of societal changes thereafter, while at the same time perpetuating systemic racial inequities. Part III explores the ways in which labor law coalesced with team and league interest to dramatically limit the free speech rights of players. Part IV describes how professional leagues, teams, and athletes made significant and likely long-lasting changes in the ability of players to voice their protest against systemic racism and racial injustice in both sports and society. Part V provides some concluding thoughts on what the summer of 2020 may signal for future collective bargaining negotiations.
[. . .]
Did the summer of 2020 permanently change professional sports in terms of its framework on player protests and on racial progress in sports and society more generally? As the preceding analysis demonstrates, there were significant advances made in professional sports leagues' support of both player protests and racial equality. Moreover, new milestones in racial and gender progress in sports continue to occur. For example, MLB's Miami Marlins hired Kim Ng, the first woman to serve as general manager of a baseball team. That it took until November of 2020 for her to shatter this glass ceiling in baseball raises reasonable questions of how much professional sports has systemically changed, particularly when MLB colleagues note that while Kim Ng was often the "smartest person in the room," she was put on the slow track "because she was an Asian American woman." Moreover, despite some of these historic individual examples, professional sports still has a long way to go to effect greater representation in its coaching, management, and front office ranks.
Some of the visible signs of support for social justice in professional sports have subsided or gone away. For example, few athletes continue to kneel during the national anthem before games. While athletes have explained that they want to shift the focus to action and change off of the court or field, this general reverting to the norm pre-summer 2020 does raise questions about the commitment of sports to achieving these larger societal goals. In particular, as some commentators have noted, many professional sports team owners financially back political candidates who largely do not support the Black Lives Matter movement and similar efforts for social justice. This seeming disconnect between the public messages that professional sports leagues and teams sent during their 2020 seasons and where the political donations of team owners go may be a worthwhile tension point to observe going forward. Overall, there is no doubt that the 2020 seasons brought historic change in terms of player protests and racial progress in professional sports. Time will tell whether those are permanent.
---
Executive Vice President and Parker S. Kennedy Professor of Law, Chapman University.
---
Become a Patreon!