Abstract
Excerpted From: David A. Grenardo, Getting to the Root of the Problem: Where Are All the Black Owners in Sports?, 91 UMKC Law Review 727 (Summer, 2023) (259 Footnotes) (Full Document)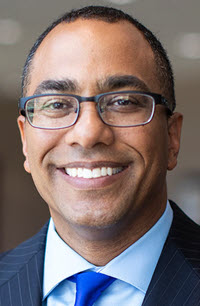 Many decry the lack of Black and other minority head coaches and team executives in professional sports in the United States. In the NFL, for example, where seventy percent of the players are Black, only a small fraction of teams employ Black head coaches, general managers, and team chief executive officers/presidents (hereinafter referred to as "LTE" as those positions are lead team executives). The much-maligned Rooney Rule, which requires NFL teams to interview at least two racial minority candidates before selecting a head coach and senior operations executives (such as general managers), has been unsuccessful in increasing the number of Black head coaches and Black LTE. Where does the problem lie?
The problem lies partly in the fact that people usually hire people who are like them. The owners of sports teams hire their head coaches, along with the LTE that help run the team. Of the 151 sports teams in the five major professional sports in the United States, the current total of majority owners who are Black equals one: Michael Jordan. The vast majority of owners are White males, as are the head coaches and LTE in those leagues.
The only two African-American majority owners in the history of modern major sports franchises, Robert L. Johnson and Michael Jordan, previous owner of the NBA's Charlotte Bobcats and current owner of the Charlotte Hornets (formerly known as the Bobcats), respectively, provide interesting case studies of hiring. As for Jordan, the first head coach he hired is Black, the next two head coaches he hired are White, and his previous head coach is the first Mexican-American NBA head coach. Jordan's latest head coaching hire is Steve Clifford, a White coach whom Jordan previously hired. With regard to general managers, Jordan hired Richard Cho in 2011, who previously made history as the first Asian-American general manager in the NBA. In 2018, Jordan hired Mitch Kupchak, who is White, and serves as the current general manager of the Charlotte Hornets. Kupchak previously earned All-American honors playing basketball at the University of North Carolina (as did Jordan), and had enjoyed a long and successful stint as the general manager of the Los Angeles Lakers. Although there exists only a small sample size, forty percent of Jordan's head coaching hires and fifty percent of his general manager hires are racial minorities, including a historic racial minority hiring in the NBA. Jordan's predecessor, Robert L. Johnson, the co-founder of BET (Black Entertainment Television) Network, hired an even higher percentage of racial minorities in those positions as the owner of Charlotte's NBA team.
Robert L. Johnson bought the expansion team, the Charlotte Bobcats, in 2002 and became the first AfricanAmerican to own a major sports franchise in the United States. During his tenure as owner of the Charlotte Bobcats, the team hired two Black head coaches (Bernie Bickerstaff and Sam Vincent) and one White head coach. The two general managers hired by Johnson (Bernie Bickerstaff was hired as both head coach and also general manager, the other hire was Rod Higgins) are both Black. Thus, sixty-six percent of head coaches and 100% of the general managers hired during Johnson's ownership of the Bobcats consisted of Black men. Interestingly, Michael Jordan played a role in the hiring of Rod Higgins as general manager and Sam Vincent as head coach while serving as head of basketball operations for the Bobcats before he bought the team himself and became the majority owner.
The lack of Black owners, head coaches, and LTE can also be explained by concepts attributable to racism, such as institutional racism and White supremacy, as well as implicit and unconscious bias. Critical Race Theory, which has become highly politicized, also sheds light on these issues in professional sports.
If leagues want to see Black head coaches and LTE, then the people making those hiring decisions must change. Simply put, if Blacks become owners of teams, then they will start hiring more Black head coaches and LTE. Leading sports law and race expert Kenneth Shropshire made this argument well before the Rooney Rule's inception, and it remains true today. The question then becomes how Blacks can become majority team owners, especially given the extreme racial wealth gap that exists between Whites and Blacks in this country.
Addressing institutional racism requires large, institutional changes. The monumental Civil Rights Act of 1964 followed tumultuous times. After the murder of George Floyd in 2020, this country experienced yet another racial reckoning. The concepts of diversity, equity, and inclusion (DEI) became ingrained in many educational institutions and businesses after Floyd's murder. The lawsuit filed by NFL coach Brian Flores against the NFL and three of its teams shone a spotlight on the lack of racial minority coaches in the NFL. These moments in history and sports can precipitate the major structural changes required to modify how purchasing a team in the major professional leagues occurs, which can lead to more Blacks owning sports franchises.
This Article proposes a plan for increasing Black owners in the major sports leagues in the United States. It involves, among other things, giving preferential treatment to Black individuals or groups of Black individuals seeking ownership. Understandably, this would make it harder for Whites to bid successfully on new ownership opportunities just as it has been harder for Blacks in this country's history to attain generational financial wealth and power. Making a substantial change like that would require significant revisions to the rules on how buying a team can occur. The league most likely to make such progressive and sweeping changes remains the NBA, which stands at the forefront (along with the WNBA) of battling social injustice and racial inequality. Moreover, although nearly seventy-five percent of the players in the NBA are Black and only a small percentage of LTE are Black, the NBA does tout the highest percentage of racial minority head coaches and the highest number of Black head coaches, at 50% and 46.7%, respectively, amongst the major professional sports leagues. This Article uses the NBA, as opposed to the NFL, to discuss a potential way for those changes to occur. The reasons for the selection of the NBA instead of the NFL are discussed in Part V of this Article.
This Article also provides an approach to revamp the Rooney Rule to increase people of color and female coaches selected as head coaches and LTE, namely aligning it with the Mansfield rule, which law firms and legal departments are using across the country as well as the world. As discussed in greater detail infra, the Mansfield rule provides that a percentage of candidates for leadership positions in law firms must consist of historically underrepresented groups.
Part II of the Article describes in detail the lack of Black owners, head coaches, and LTE in professional sports in the United States. Parts III and IV examine the lack of Black owners and leaders in sports through concepts of racism and Critical Race Theory. Part V discusses the current efforts to increase Black head coaches and LTE, namely the Rooney Rule, and proposes a revamped Rooney Rule. This Part also covers why those efforts are insufficient. Part VI sets forth practical proposals to increase Black majority ownership in sports teams. Part VII provides counterarguments against the proposals and responds to those counterarguments.
This Article concludes that the major sports leagues in the United States must help provide a path to majority ownership for Blacks, which will lead to an increase in Black head coaches and LTE in the professional sports leagues. As discussed below, Black coaches continue to be passed over for jobs they deserve and only two Black individuals have been able to become majority owners in the history of major sports teams in the United States. Rather than focus on the suffering of Blacks who lack access to ownership and fail to attain leadership positions they are clearly qualified for, the leagues must turn that suffering into a creative force that utilizes a practical solution to address the issue. This Article (in Part VI) provides a number of proposals that would increase Black owners, head coaches, and LTE.
[. . .]
The issue of systemic racism found in sports can also be found in society as sports often mirror society, and vice versa. A lack of Black head coaches and LTE exists in sports; similarly, in the entire history of Fortune 500 companies, there have only been nineteen Black CEOs.
Bitterness and spite about qualified Black candidates losing out on jobs will not resolve the situation. To truly remedy these injustices, professional sports leagues must make bold and significant changes to address these institutional problems that reek of racism. Leagues should create rules that redistribute power and ultimately wealth to potential Black majority owners who will then hire more Black head coaches and LTE, creating diversity throughout ownership and leadership positions in sports. Combatting racial injustice requires cooperation, creativity, and a never-ending sense of hope.
---
Professor of Law & Associate Director of the Holloran Center for Ethical Leadership in the Professions, University of St. Thomas School of Law; Rice University, B.A., Duke University School of Law, J.D.