Abstract
Excerpted From: Heidi Kurniawan, Beyond Institutions: Analyzing Heirs' Property Legal Issues and Remedies Through a Black History Lens, 22 University of Maryland Law Journal of Race, Religion, Gender and Class 148 (Spring, 2022) (162 Footnotes) (Full Document)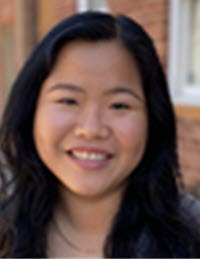 In 2019, ProPublica and The New Yorker published a riveting and award-winning exposé on the loss of Black-owned land in the South. The story focused on two men in North Carolina, named Melvin Davis and Licurtis Reels, who spent eight years in jail for refusing to leave the property they inherited from their great-grandfather and had lived on their whole lives. Their great-grandfather, one generation removed from slavery, was deeply distrustful of the court system and passed the land down without a will. The land, which had been held by their family for a century, had been bought by a developer without the brothers' knowledge through a legal mechanism called heirs' property.
Heirs' property is a unique and complex form of land ownership that exists both outside of the formal legal system and in spite of it. Melvin and Licurtis' story demonstrates how the history of heirs' property is entwined with Black history and how, today, the law and policy concerns around this unstable model of property have an outsized effect on Black and low-income Americans. It is a problem that has contributed to the loss of millions of acres of Black-owned land over the last half-century. While strides have been made to stabilize heirs' property, many of these reforms fall short of fully addressing the institutional hurdles that marginalized property owners face. In seeking remedies, policymakers should consider the historical position of vulnerable landowners and look beyond the traditional, conventional institutions that have upheld inequities in property law.
[. . .]
The Virginia enactment acts as a model for states seeking to adopt the UPHPA and tailor it to its own unique legislative circumstances. Legislative advocacy for heirs' property reform often involves various actors, including land trust organizations, farm organizations, realtors' associations, and legal organizations. While the UPHPA is certainly a significant step towards reforming the law around heirs' property, it should not be a blanket rule to be applied blindly in every jurisdiction. Heirs' property rose to prominence purposefully outside conventional institutions, and consideration of this history is critical to any remedy. Cultural context helps place vulnerable property owners at the center of policymaking, which in turn can allow for more far-reaching remedies.
---
JD Candidate 2023, University of Maryland Francis King Carey School of Law.