---
Abstract
excerpted from: Tiffany Manuel, Dismantling the Narratives That Constrain Public Support for Fair Housing: the Urgent Need to Reframe the Public Conversation to Build Public Will, 27 Journal of Affordable Housing & Community Development Law 87 (2018)(54 footnotes)(Full Document)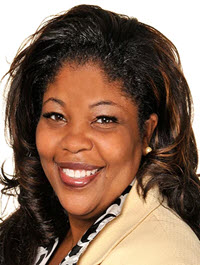 Denouncing acts of blatant hatred and bigotry is easy. But ... the subjugation of people of color happens every day by those who would never march with citronella torches or drive a car through a throng of innocent protesters .... Subjugation occurs by white people ... who protest public and affordable housing under the polite cover of parking and density concerns ...
In January 2018, just shy of the 50th anniversary of the landmark Fair Housing Act, the Trump administration announced that it would delay implementation of the Affirmatively Furthering Fair Housing (AFFH) rule enacted under President Barack Obama. Under the AFFH rule, the federal government was poised to play a stronger role in furthering fair housing by requiring local communities to redouble their efforts to reduce segregation to qualify for federal funds. With the potential to redirect federal and local housing dollars to examine and address issues of racial segregation in the housing market, the AFFH was a huge win for civil rights advocates who diligently worked with federal policymakers to craft the rule and strengthen its enforcement mechanisms. Thus, the decision to delay was met with fierce criticism and condemnation by a wide variety of organizations committed to advancing racial equity.
Civil rights leaders fear that this is really a wholesale policy reversal, and it could not have come at a worse time. Rising housing costs across the country are making it virtually impossible for families with low- or moderate-incomes to afford a decent place to live, and those challenges are even more acute for racial and ethnic minorities who often have the additional burden of facing discrimination in the job market. Moreover, the racial wealth gap--made worse by the housing losses sustained by African-American and Latino households in the Great Recession--is wider than it has been in decades, and the recently passed federal tax reforms are likely to make a great many of those families even worse off. On any given night, about 600,000 people are homeless, a disproportionate number of whom are racial and ethnic minorities. Furthermore, more than twenty million low-income households are severely cost burdened (paying more than fifty percent or more of their household income for housing) and another twenty-four million low-income households are living in communities where poverty is highly concentrated or disproportionately comprised of racial and ethnic minorities.
Against the backdrop of these alarming statistics, the AFFH announcement comes at a time when the nation is also deeply polarized on the issue of race and ambivalent about whether (and how) to strengthen governmental policies that assist low-income people and the impoverished communities in which they live. In the fight to eliminate housing discrimination, housing advocates have devoted critical resources to craft fair housing legislation, build public awareness of what housing discrimination is, and press government agencies for stronger enforcement of fair laws. This has been important and impactful work on behalf of the millions of Americans who have benefitted from those efforts. Yet with so many civil rights, faith-based, housing, and other organizations working to advance better housing access for all Americans, it is disheartening to see how many people still lack a decent affordable place to live in the United States, the extent to which our communities are still racially and economically segregated, and how difficult it continues to be to drive more equitable outcomes through existing housing policies and programs.
Among the many challenges housing advocates face today is one that is particularly daunting--convincing the public that fair housing remains a critical issue that deserves attention on the nation's very full political agenda. In this article, I will argue that there is a crucial need to refocus attention on building public will for fair housing by reframing the corrosive and toxic public discourse that today engulfs this issue. As I will discuss, Americans have grown fatigued by the idea of talking about race and the lingering effects of discrimination. They do not see their stake in the success of such policies and they have little faith that government mandates of any kind can solve this issue. In addition, I argue that because access to decent affordable housing for millions of racial minorities is being played out in the context of conflicts about the siting of affordable housing in our communities, we need to be especially thoughtful and strategic in how we address the racial locus of these conflicts. I conclude by offering a few recommendations based on empirical research for how we might reframe the public discourse and invite stronger overall policy support, especially regarding the thorny topic of stronger government action on these issues.