Become a Patreon!
---
Abstract
Excerpted From: Elly Kugler and Kyra Perrigo, HUD's Collaboration with Tribal Nations to Respond to Covid-19, 30 Journal of Affordable Housing & Community Development Law 1 (2021) (66 Footnotes) (Full Document)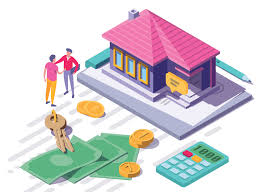 The U.S. Department of Housing and Urban Development (HUD) has a long-standing mandate to administer funding that it provides to federally recognized tribal nations in support of those nations' sovereignty and in recognition of the U.S. government's trust and treaty responsibilities. Many of these programs have been instrumental in assisting tribal nation communities disproportionately harmed by the COVID-19 pandemic. During the pandemic, HUD has played an active role in providing congressionally appropriated funds to tribal nations to address urgent, unmet housing infrastructure needs. In addition, the Coronavirus Aid, Relief, and Economic Security Act (CARES Act) provided HUD with important authority to waive many of the normal restrictions on use of the funding provided through the Act, giving tribal nations greater flexibility and resulting in broadened discretion for nations in addressing their unique housing needs. In addition to its ongoing work in these areas, the Biden-Harris administration has also announced important priorities around the sovereignty of tribal nations, equity for First Peoples, and the provision of a cohesive response to COVID-19 that will inform HUD's future activities.
HUD's Role in Supporting Tribal Nations to Respond to the Pandemic
HUD's Office of Native American Programs (ONAP) administers the housing and community development programs for the 574 federally recognized tribal nations in the United States. ONAP headquarters is located in Washington, DC, and six regional offices are located throughout the country. ONAP exists as a separate office within HUD because HUD's programs for tribal nations and the manner in which they are implemented, administered, and enforced are different due to the federal government's unique relationship with tribal governments.
American Indian and Alaska Native (AIAN) tribal nations are recognized as sovereign governments under the U.S. Constitution, treaties, and statutes. As sovereign governments, tribal nations have a "government-to-government" relationship with the federal government. Executive Order 13175 of November 6, 2000, and the Presidential Memorandum of November 5, 2009, require executive agencies to engage in regular and meaningful consultation and collaboration with tribal officials in the development of federal policies that impact tribal nations. The Biden administration recently reaffirmed the federal government's commitment to tribal consultation. ONAP regularly engages in consultation with tribal governments to make sure they have a voice in the policy decisions that are made. The regulations governing HUD's tribal nations-related programs were created in direct consultation with tribal officials through negotiated rulemaking.
While respecting the sovereignty of tribal nations, HUD also recognizes that it has a responsibility to fulfill the federal government's trust and treaty responsibilities to tribal nations. The federal trust responsibility is a legally enforceable fiduciary obligation on the part of the United States government to protect tribal treaty rights, lands, assets, and resources and to carry out the mandates of federal law with respect to tribal nations. HUD fulfills the trust responsibility by addressing the housing and community development needs of AIAN nations.
The housing shortage on tribal lands (also known as Indian Country preceded the COVID-19 pandemic, and the shortage has been an obstacle to preventing and responding to the pandemic. As of 2014-2015, a total of 68,000 new housing units were needed to replace severely inadequate units and to eliminate overcrowding. While the needs across tribal lands vary drastically from nation to nation, the overall poverty rate for the AIAN population is twenty-six percent. For remote tribal nations or those without basic infrastructure such as plumbing, providing services and constructing housing can be extremely difficult. Many tribal nations lack the resources to address these issues on their own so federal funding is critical.
The largest housing and community development programs administered by ONAP are the Indian Housing Block Grant (IHBG) funded pursuant to the Native American Housing and Self Determination Act of 1996 (NAHASDA) and the Indian Community Development Block Grant (ICDBG) funded pursuant to the Housing and Community Development Act of 1974 (HCD Act).
[. . .]
Moving forward, HUD will continue serving tribal nations that have been hit hard by the pandemic. ONAP will continue to pursue flexible and responsive mechanisms to meet the needs of individual tribal nations and to effectively administer and monitor federal grants. Where Congress allows federally recognized tribal nations greater flexibility in the use of federal funds, such as CARES Act funding, those tribal nations can make their own judgments about using those funds to address urgent housing shortages and other housing, shelter, and infrastructure needs. Meanwhile, federal agencies, including HUD, will also work to ensure that they are making policy and running programs with a focus on equity, climate resilience, environmental justice, and a cohesive response to COVID-19.
---
Elly Kugler is a Senior Counsel for the Office of General Counsel in HUD Head-quarters.
Kyra Perrigo is an Attorney-Advisor in the Seattle Regional Counsel's Office (Region X).
---
Become a Patreon!