Abstract
Excerpted From: Ellie Trebilcock, A Racial Justice Perspective on Prison Gerrymandering in Minnesota, 15 University of St. Thomas Journal of Law & Public Policy 898 (April, 2022) (164 Footnotes) (Full Document)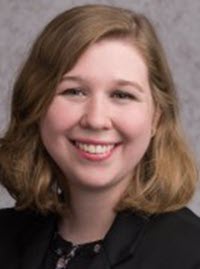 Prison gerrymandering is the practice of counting incarcerated people in the location where they are imprisoned, rather than where they lived before being sentenced, for the purposes of drawing election district lines and determining the amount of federal funds to provide to programs in each district. Due to the disproportionate number of people of color who are incarcerated, this policy unfairly and unjustly affects communities of Black, Indigenous, and people of color (BIPOC). For these reasons, it is vital to examine this issue under a racial justice lens.
Prison gerrymandering skews census data in favor of white, rural areas. In contrast, the practice leaves communities of color underrepresented in local, state, and federal government. Further, fewer federal funds are allocated to majority BIPOC districts due to prison gerrymandering. To ensure fair and equitable districts, the Census Bureau needs to change its policy to count incarcerated individuals at their last residential address before being convicted.
The United States Constitution requires the government to count all persons residing in the U.S. every ten years. This counting process is called the census. Participation in the census is mandated by Title 13 of the U.S. Code. However, even with this requirement the census still consistently undercounts renters, people of color, people in low-income households, people with limited English language capabilities, immigrants, refugees, students, and children under five. According to Ramsey County, Minnesota, full participation is very difficult to achieve due to declining response rates, distrust in government, limited funding for the census, and a highly mobile population.
Having as complete and accurate of a census count as possible is essential because the data collected is used by the government for many programs and functions. For instance, states are required to redraw district boundaries every ten years to ensure each person has the same representational power as every other person in different districts. The idea behind this is the principal of "one person, one vote." This requires election districts to be drawn to contain roughly the same number of constituents so every person receives the same level of representation. To accomplish this, state authorities rely on census population data to draw district lines for state legislative districts, judicial districts, city-council districts, and school board districts.
The census can have lasting effects on representation in Congress. One extraordinary example of this can be shown through the state of Minnesota's 2020 census count results. Before the 2020 census count, Minnesota had eight congressional districts. However, there was a high expectation that Minnesota would lose one of its districts--and therefore have one less member of Congress in the House of Representatives. However, remarkably Minnesota kept its congressional seat. The Census Bureau's data shockingly revealed that if twenty-six fewer Minnesota residents had not taken the census, the state would have lost a district and - with it--a member in the House of Representatives. This has reportedly been the closest margin in which a state secured a congressional seat.
The census also determines the distribution of federal dollars for many government programs. Based on the 2010 census data, Minnesota received $15,459,175,947 in fiscal year 2016 through federal spending programs. These funds are spent on government programs for food (i.e., Supplemental Nutrition Assistance Program (SNAP), Women, Infants, and Children (WIC), & Child and Adult Care Food Program), healthcare (i.e., Medicaid, Medicare Part B, & State Children's Health Insurance Program (S-CHIP)), education (i.e., Head Start, Title 1 funding, Pell grants, & special education grants), and financial assistance/housing (i.e., Section 8, Temporary Assistance for Needy Families (TANF), community development block grants, & highway funding).
Lastly, the census also tracks demographic trends, such as population growth, density, age, and racial/ethnic make-up. To achieve this, each census form asks every household to respond to questions identifying each resident's (1) name, (2) sex, (3) age and birthdate, and (4) race/ethnicity. The demographic data collected by the census is used for infrastructure and public services planning, policymaking and research, business, real estate, and investment decisions.
All these government functions and programs heavily rely on the census having an accurate count of people. Without an accurate census count, many communities could either be shorted on government funding or go underrepresented. In the next sections, I will discuss prison gerrymandering and how it exacerbates this problem-- especially for communities of color.
[. . .]
Prison gerrymandering creates unequal Congressional districts which leaves communities of color underrepresented in Congress and misappropriates federal funds to rural, and predominantly white districts. However, this does not have to be the case. The Census Bureau has the power to change its rule and allow for incarcerated people to be counted at their last known address. Additionally, local and state governments can pass laws which mitigate the effects of prison gerrymandering. By ending prison gerrymandering, our country can ensure democracy is fair and equitable for everyone.
---
Ellie Trebilcock wrote this article during her third year at the University of St. Thomas School of Law in Minneapolis, Minnesota. This article was written in association with a class called "Critical Perspectives: Race" taught by Dr. Artika Tyner.